We love finding quirky days out and this was one of the most unusual places we've found so far - Kinver Rock Houses owned by the National Trust. 11 families used to live in the Holy Austin Rock Houses, up here in the red sandstone outcrop in Staffordshire. Past names carved into the rocks, you climb up to the houses and then are in for a lovely view of how life was here.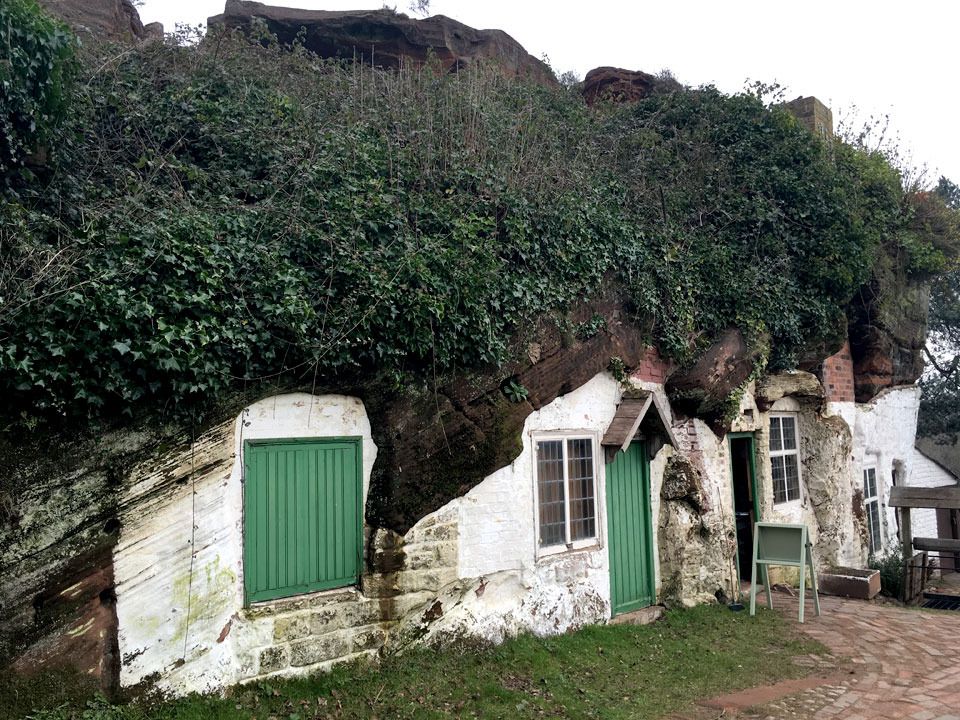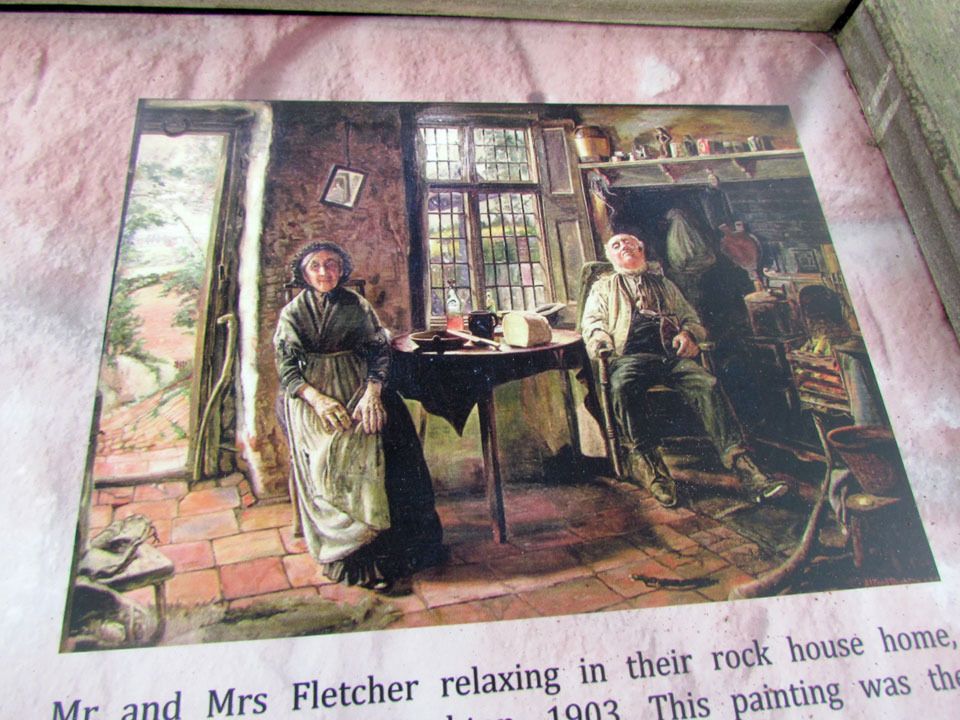 Cosy little fires and tiny bedrooms with vintage detail that show the characterful feel of the house where people still lived until the 60's. Just the bats live here now.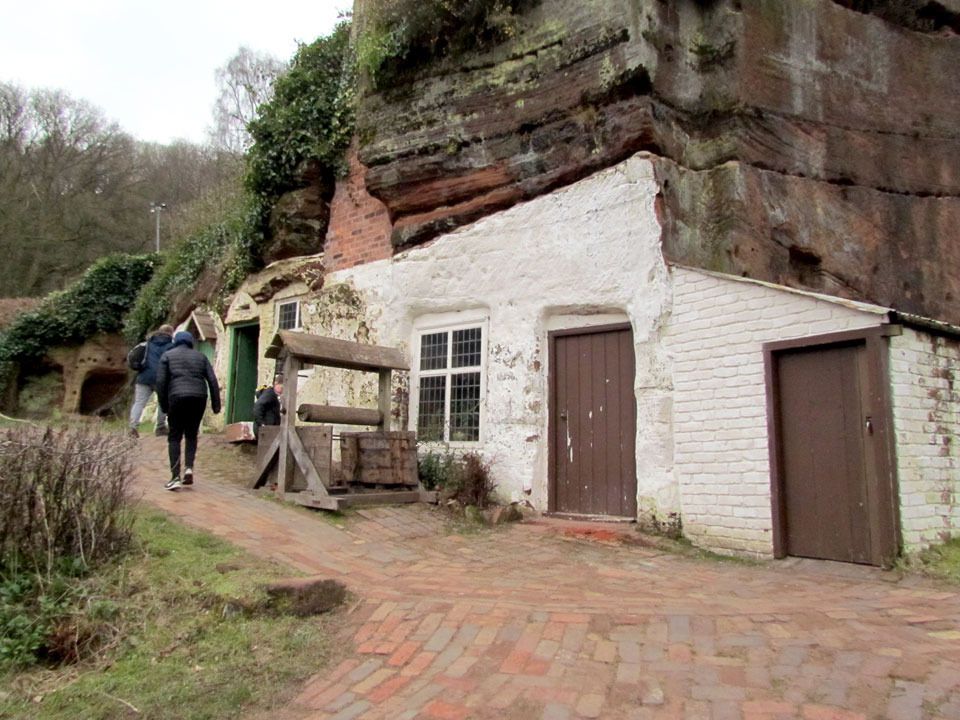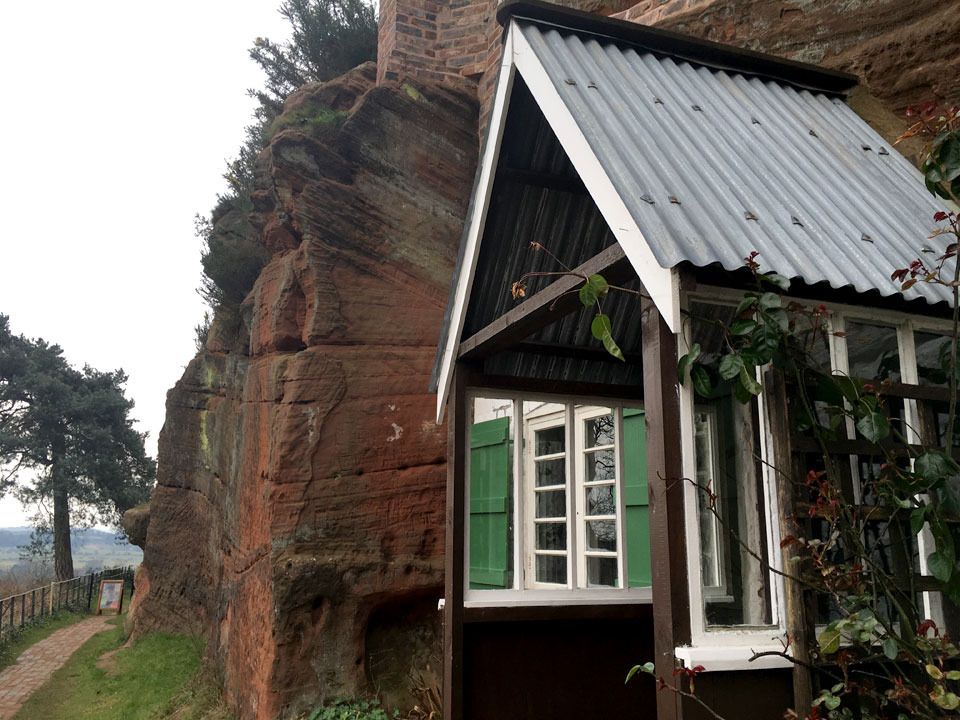 Then up to Kinver Edge where there is an Iron Age Hill Fort and some great views. We spent some time here collecting sticks and kicking the dried woodland leaves up into the air. An all round great place to visit, hobbit houses, a tearoom and mysterious woodland.