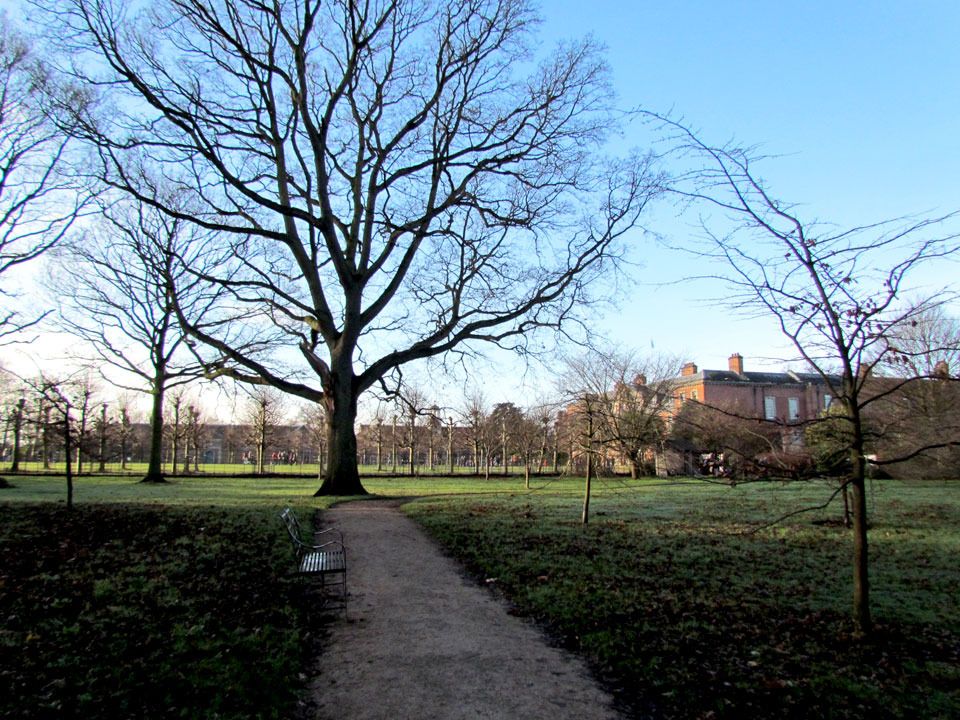 We are lucky to live near Dunham Massey with its acres of ancient parkland where a herd of speckled fallow deer graze and roam, always amazing to see but on this occasion, a busy post-Christmas day, we headed to the gardens to see what the promise of being hailed one of the top winter gardens was all about.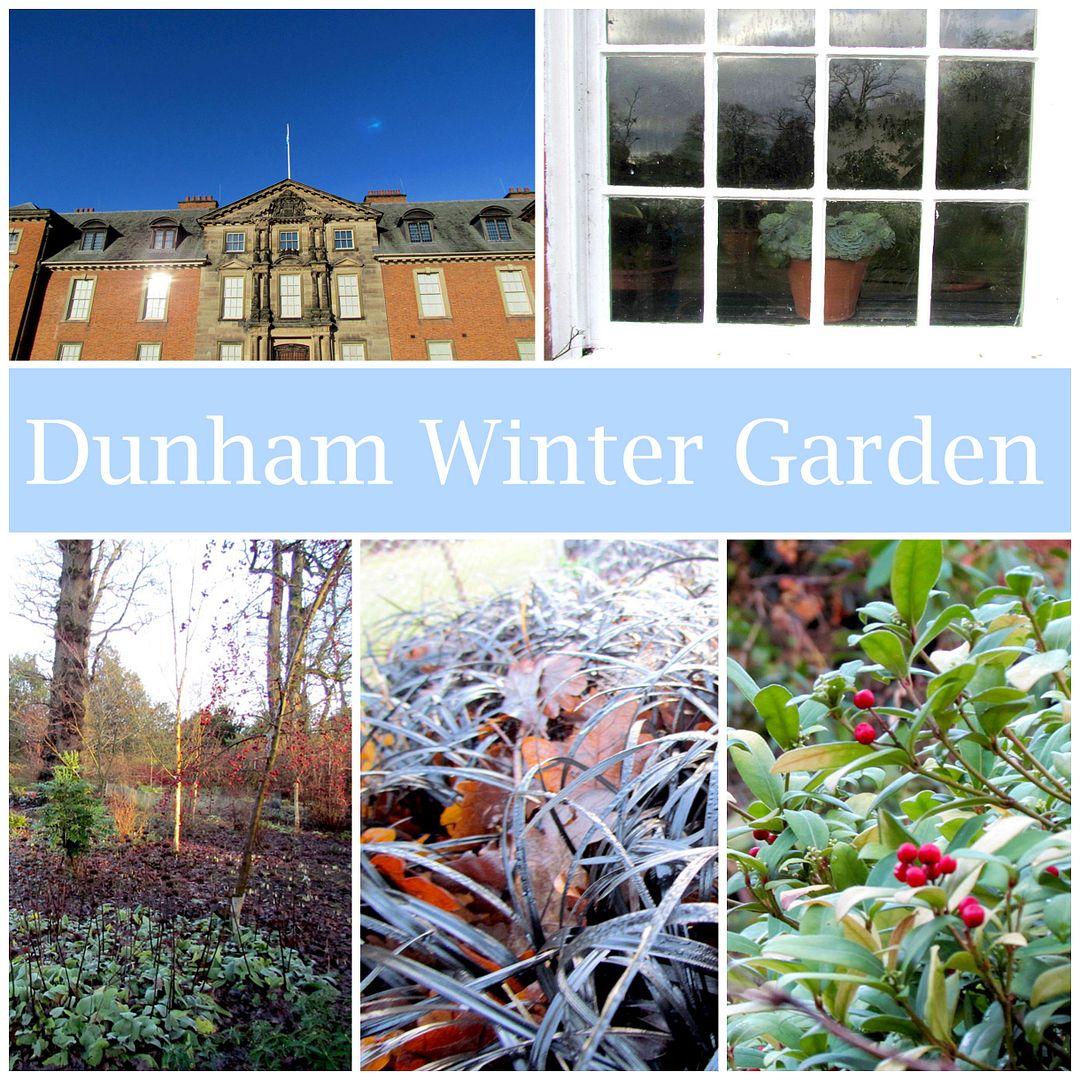 Through iron gates where we were welcomed with a map, an activity sheet and a place to park shiny new bikes and scooters, we followed the meandering path around the once pony paddock. No longer churned over by hooves, the ground here is now shaped by beds of winter flowering shrubs and bulbs merrily forcing their way through, happy with the mildness of the days.
Spicy yellow witch hazel like fireworks on the end of branches are pleasant stopping points on the walkways to breathe in fragrance and pinkish blossom is illuminated overhead against the blue sky - how novel to have a cloudless one at the moment.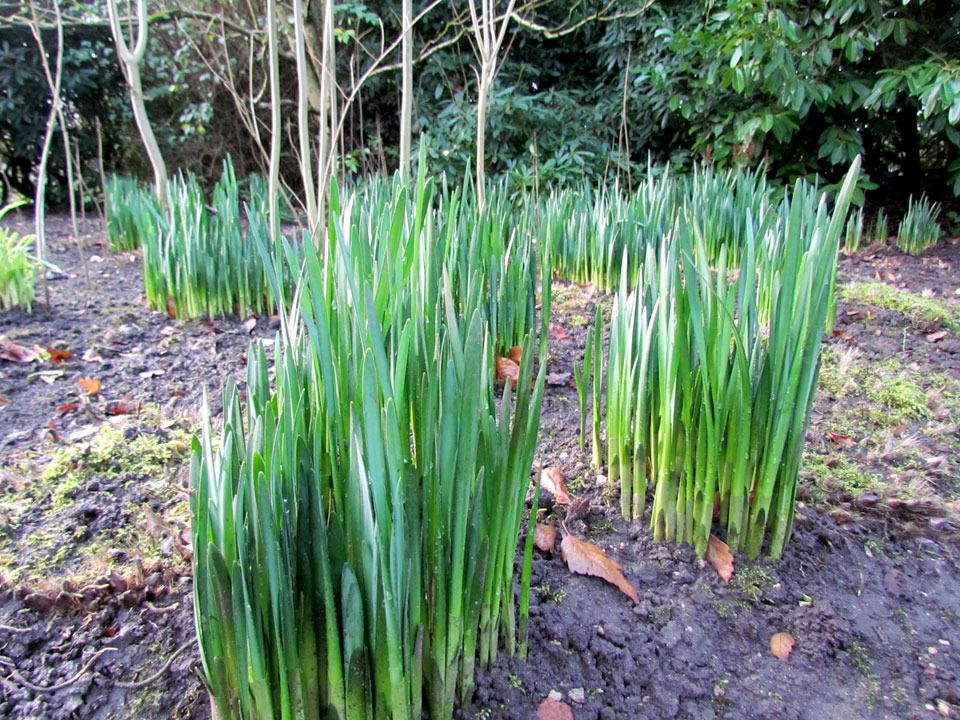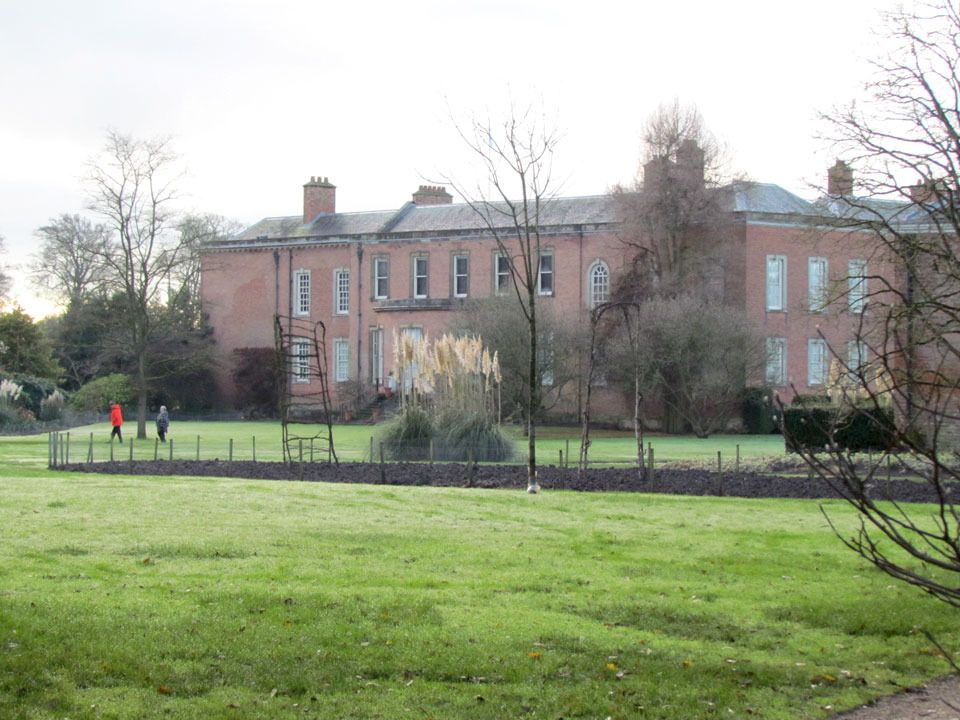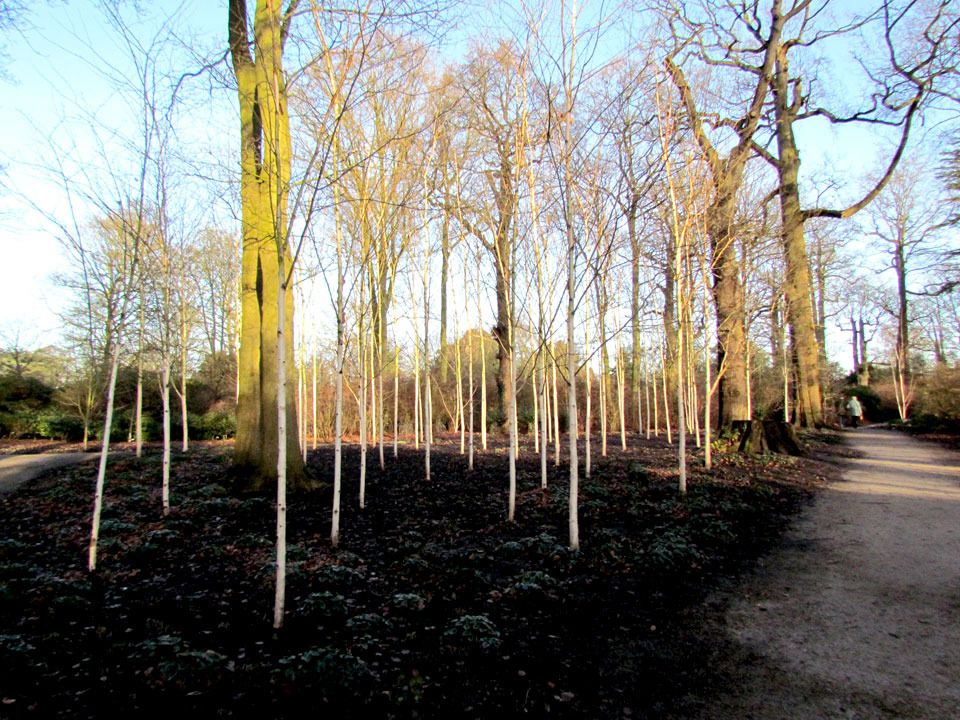 From striking white birch trees above a carpet of
primroses and cyclamen,
to the 18th century orangery for a warm bench to look at succulents and vines. A winter's walk full of ideas to bring colour and life to your own back garden or to enjoy the beauty and peace.
A red robin in the undergrowth appeared, one to tick on the worksheet list, followed by the question: what was a robin a nickname for in Victorian times.....? (do you know?)
Learning plenty of new facts as we ambled along and finding surprise glimpses that opened up to views of the Georgian house that is closed until February getting ready for its next exhibition -
Dunham's Lost Years: A Victorian Tale of Love and Abandonment. Featuring a circus girl that married into the wealthy Cheshire set, it certainly sounds a curious tale.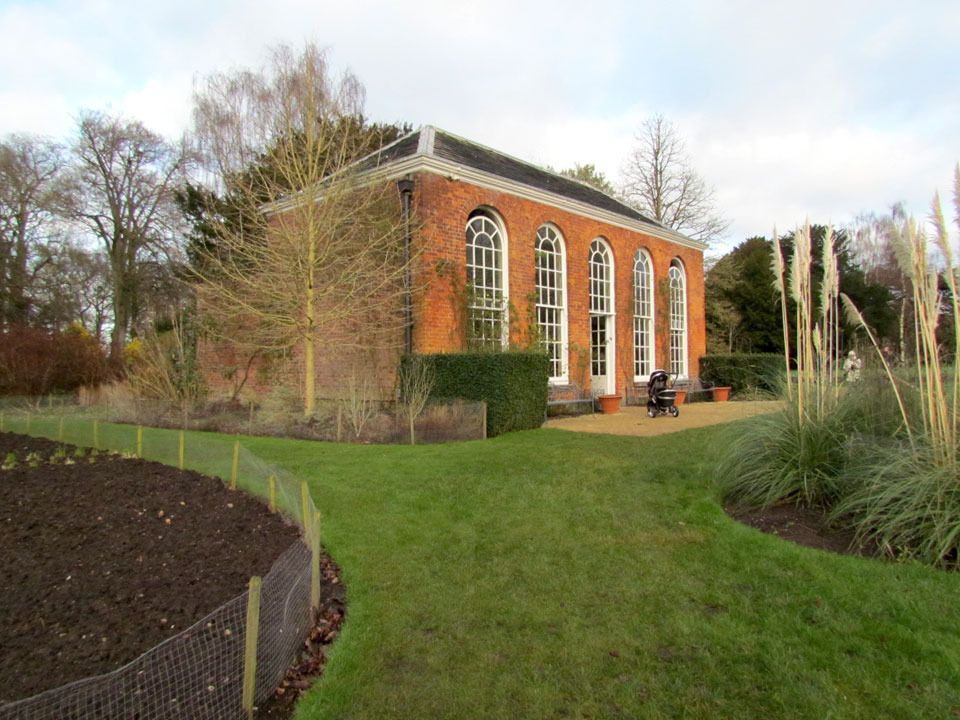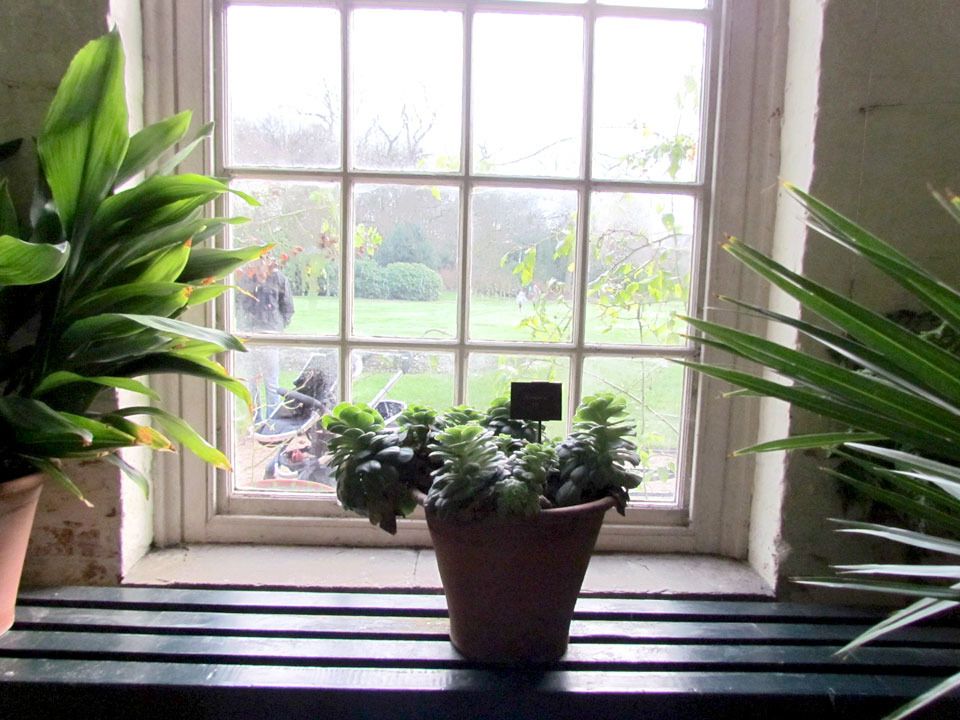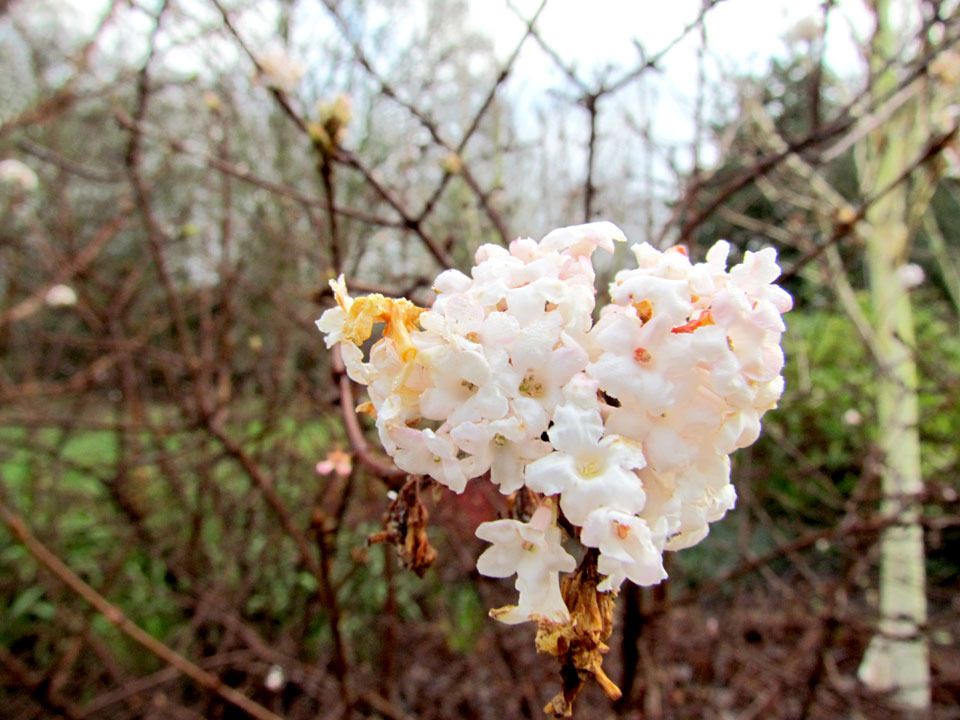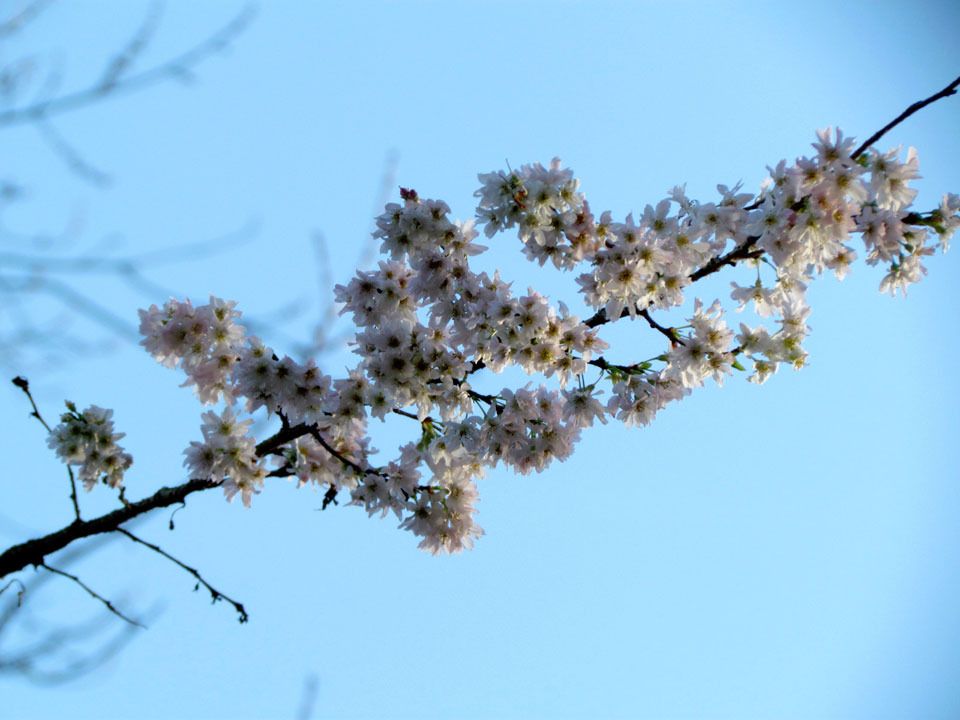 It is going to be interesting to revisit the garden as winter turns into spring and see those thousands of early bulbs flowering - the snowdrops, daffodils and irises.
If we have a heavy frost or a dusting of snow, I will be back sooner to take some photographs in true winter glory - if only all this rain would stop!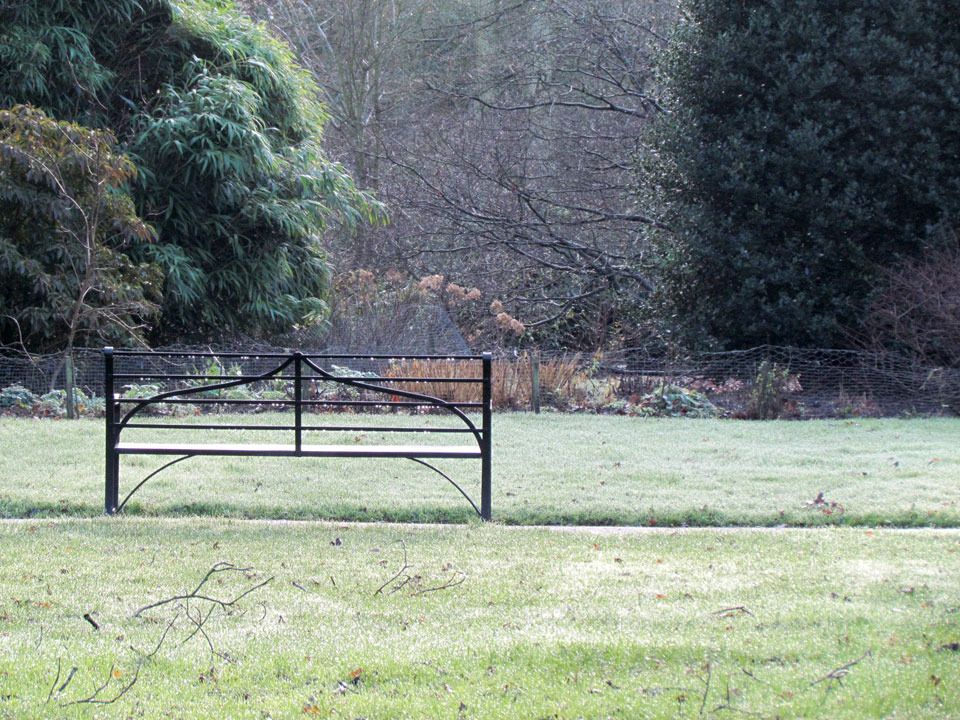 The polarded trees and the dried hydrangea flowers make striking textural displays, along with red dogwood (Cornus) whipping its deep crimson stems en masse. The winter garden is not boring or uneventful or just bare soil and muddy wellies, it's an extravaganza of structure and captured winter light and a chance to see the foundations before the garden is knitted together come summer.