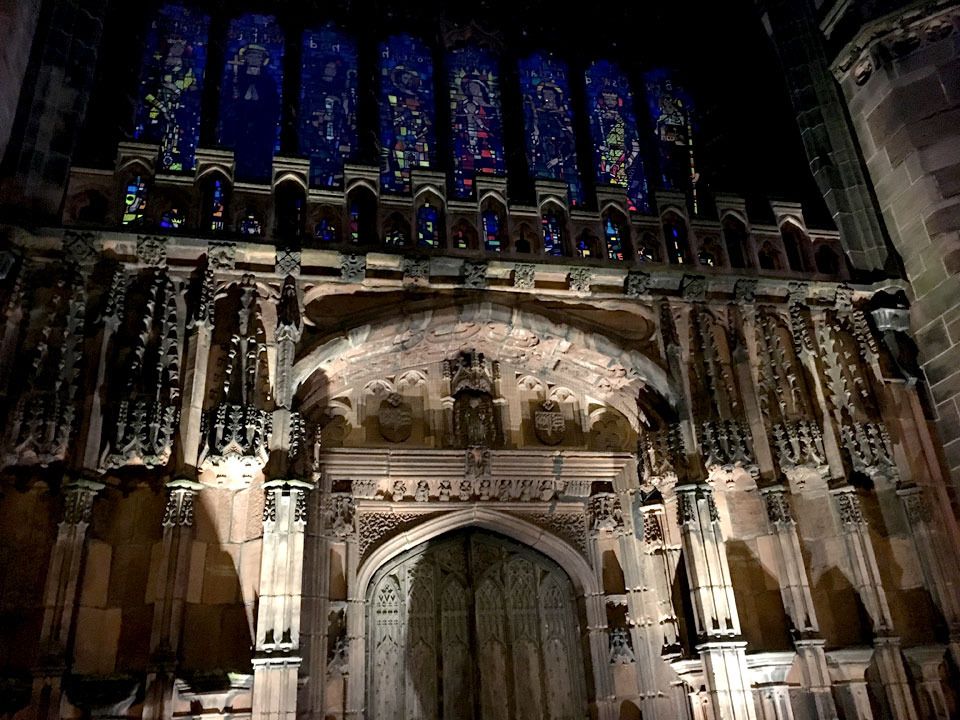 A tradition of ours is going to Chester Cathedral at Christmas for the tree festival and their storybook recreations, this year A Christmas Carol. From the vision of the ghost of Christmas present looming over Eberneezer Scrooge in his bed to Jacob Marley in his chains, a wonderful way to explore the Cathedral
especially
with young children.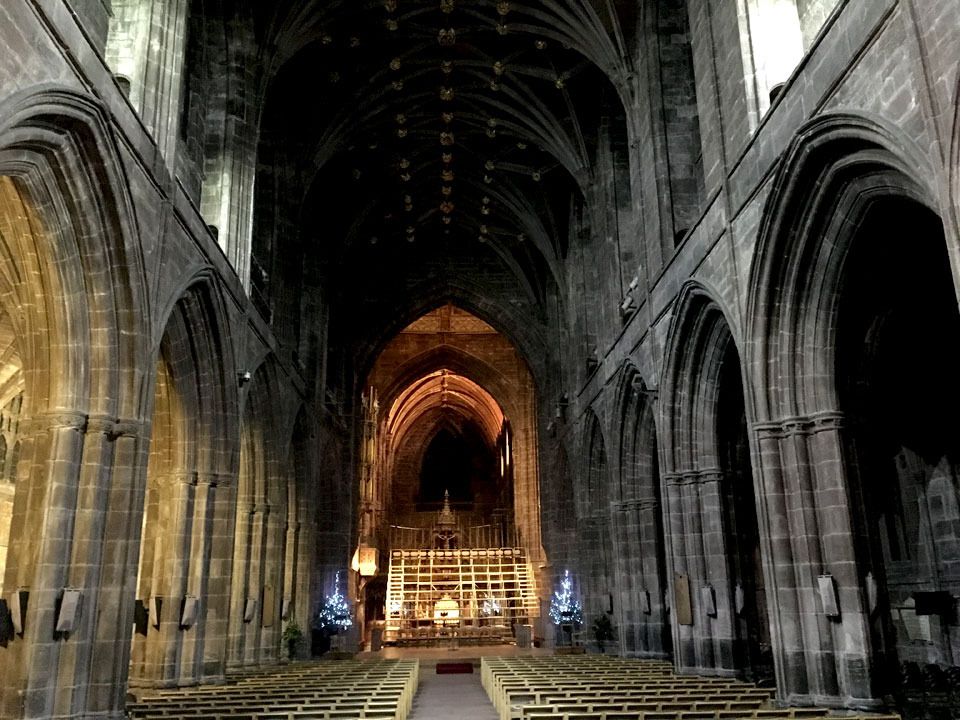 Then the trees lining the cloisters, so many varied decorations from fun and quirky red rubber ducks to traditional angels and baubles. At one point a door opened and out walked all the choristers in their red robes which was a lovely sight, all getting ready for choral evensong.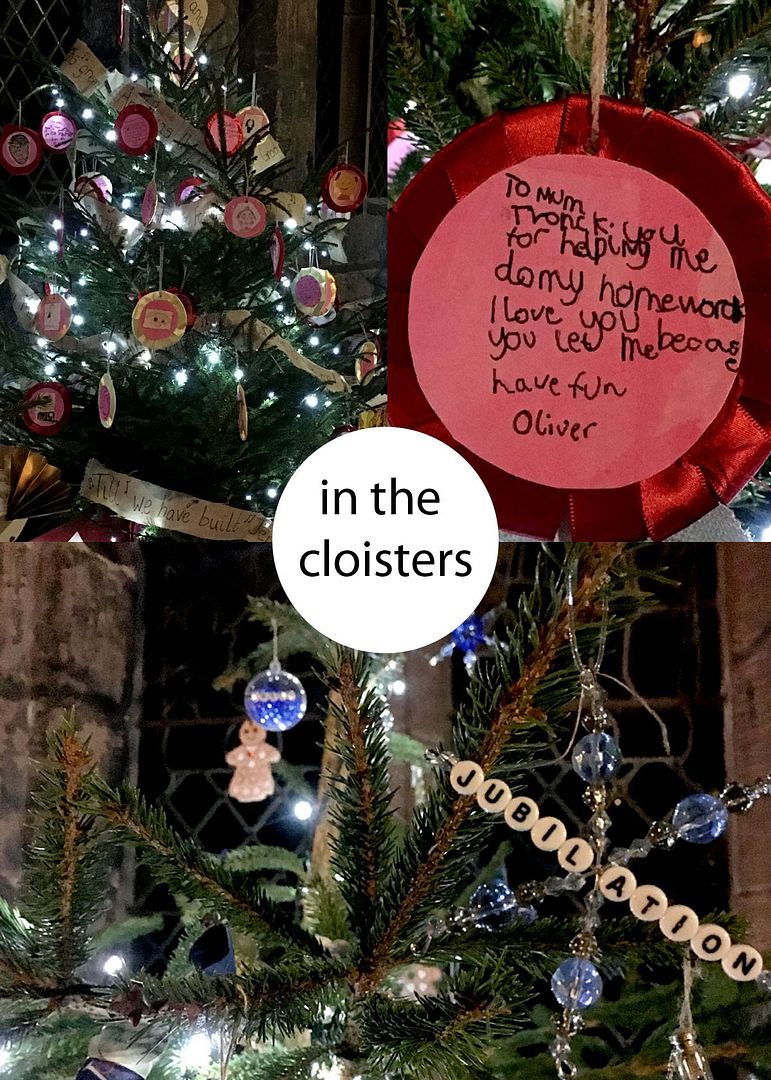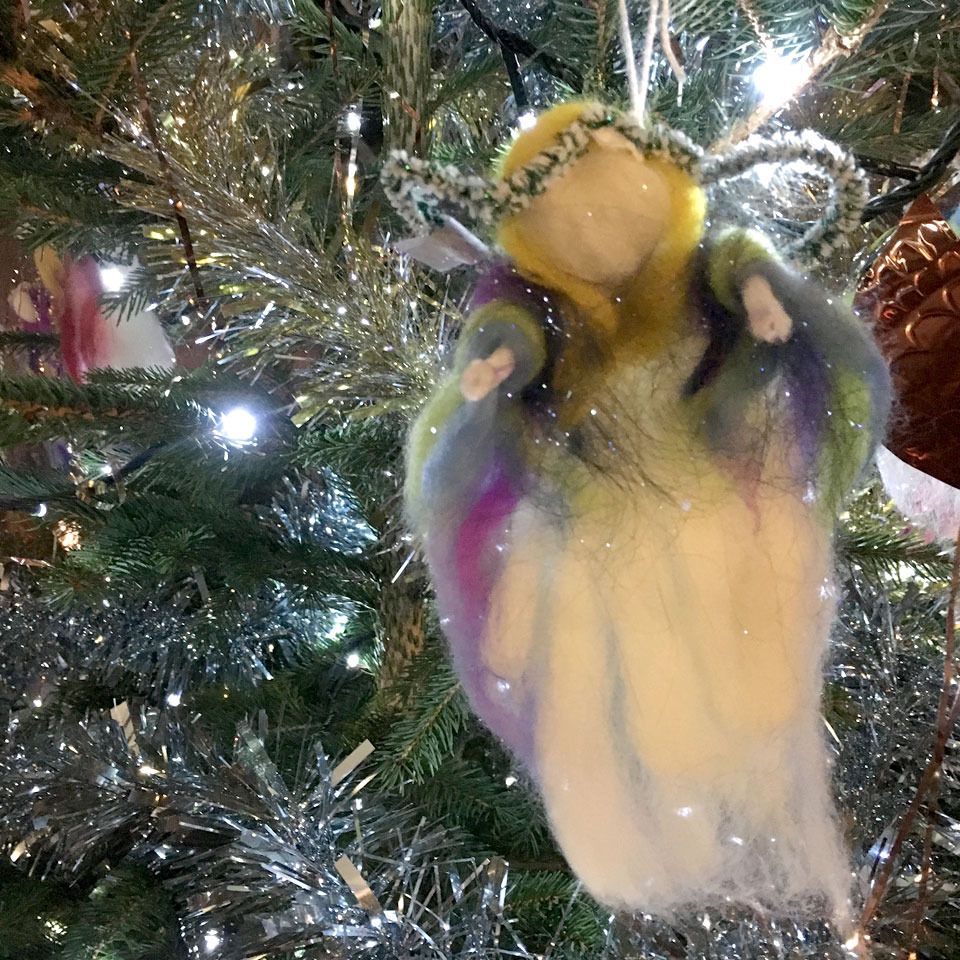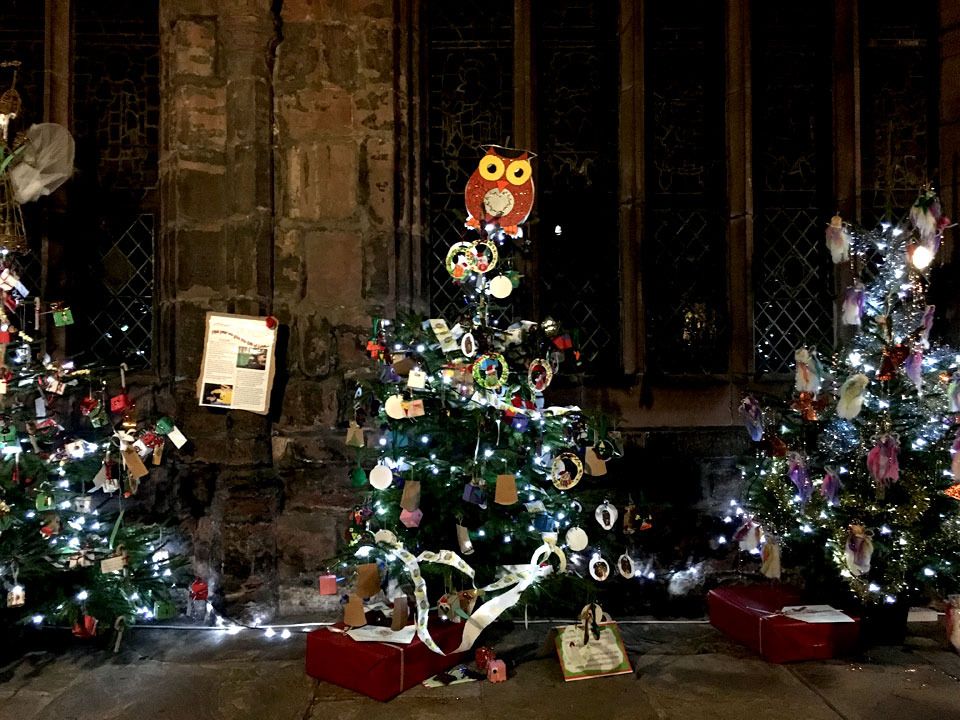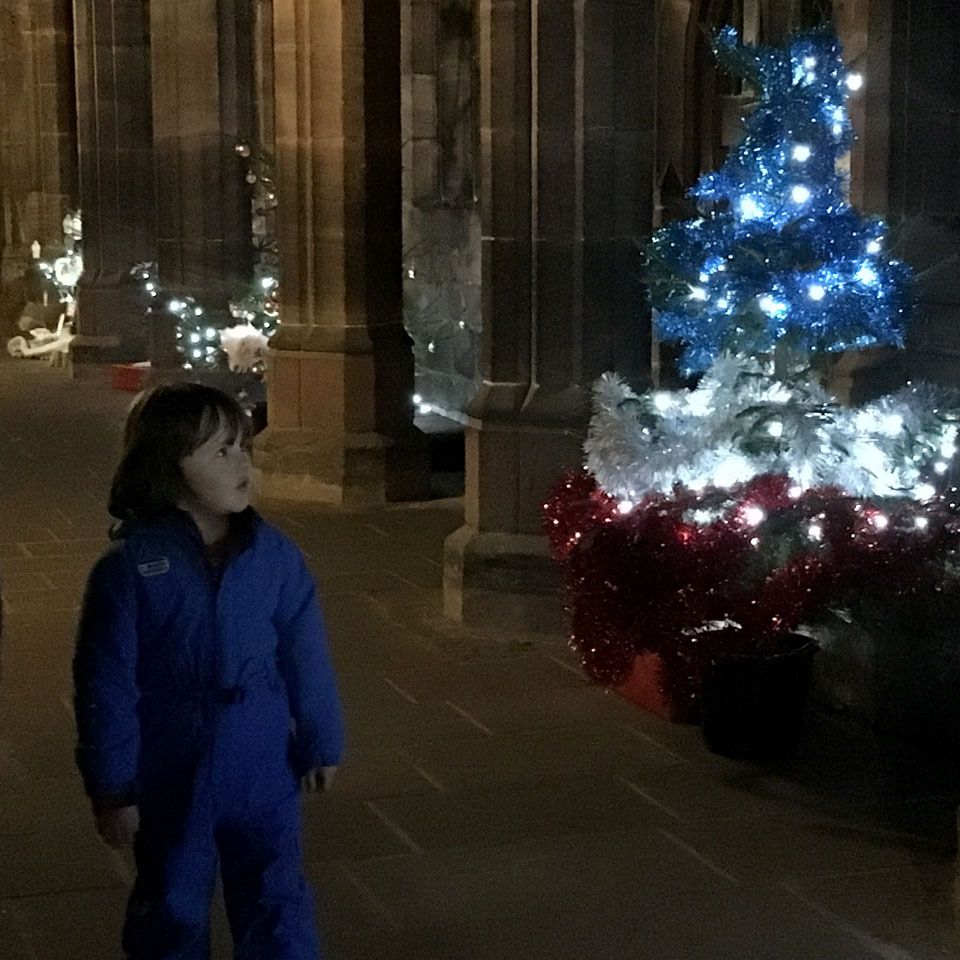 The Cathedral is spectacular at any time but around Christmas it's amazing with all the twinkly lights and the exhibition. It was fairly quiet too in the evening so a little eerie as we walked around, not that LB was scared at all.