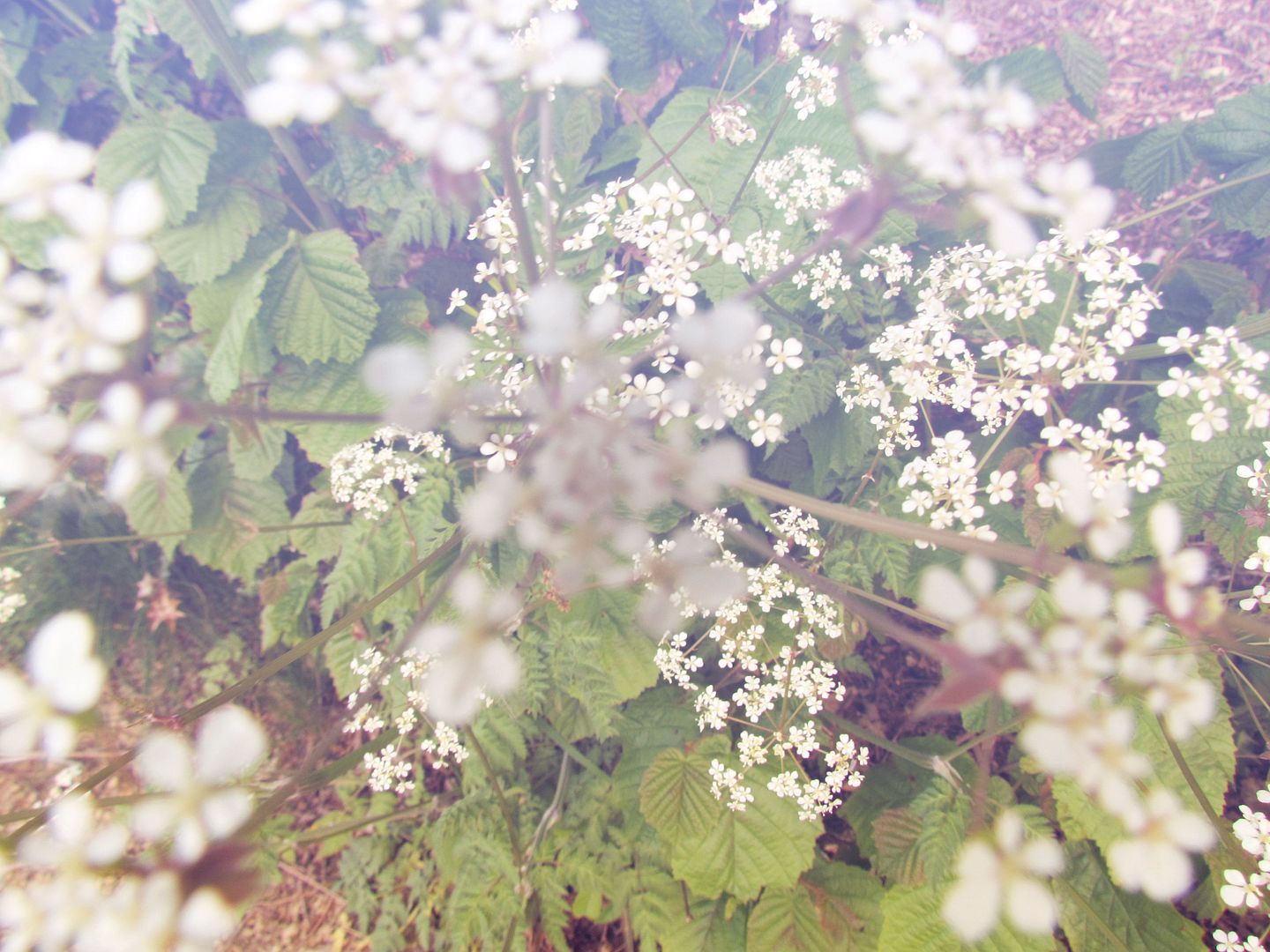 Country walks with our dogs.
Tara constantly checks that me and Little Bird are still walking behind. My senior wolf.
Sniff, sniff, many stops.
Little Bird with his backpack to carry his drink and snacks. Lost in his own thoughts. Memorized by the greenery or the birds or the buzzy creatures or the clouds.....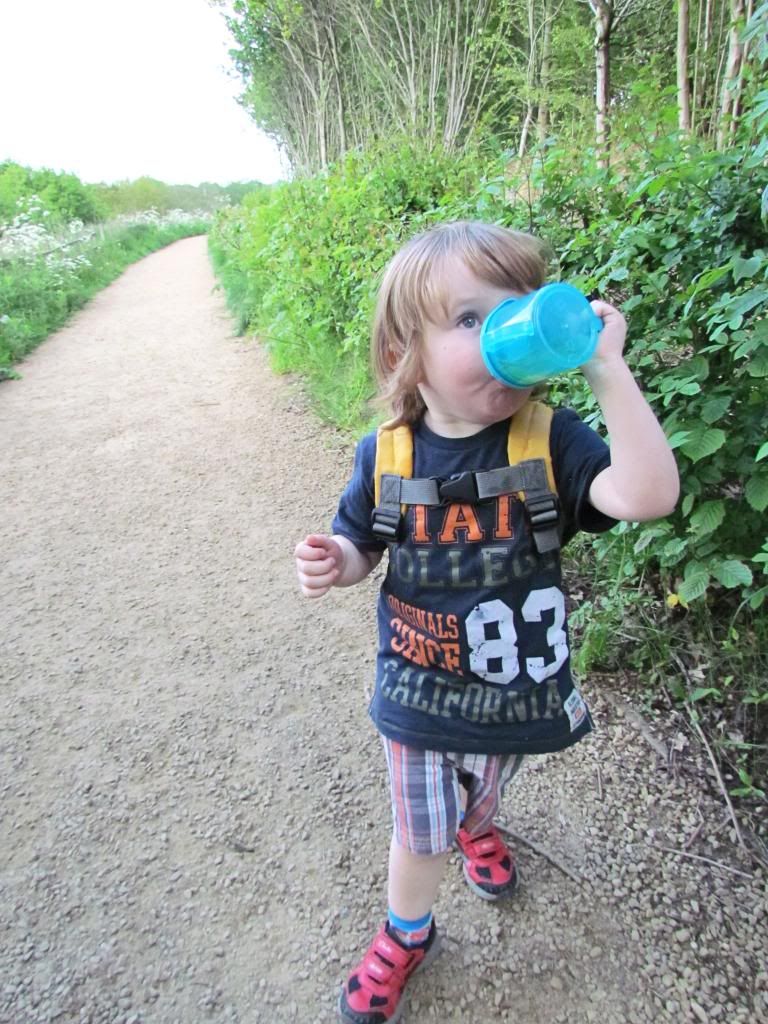 Many paths to choose. We don't let Billy off his lead for fear he'd get run off and get distracted. He's such a scamp.
Blossoms and cow parsley. Different grasses. Should take my
Hubbard book
- not the easiest of identification books but I loved it when I used to do botanical surveys.
They like eating leaves as much as bug passion.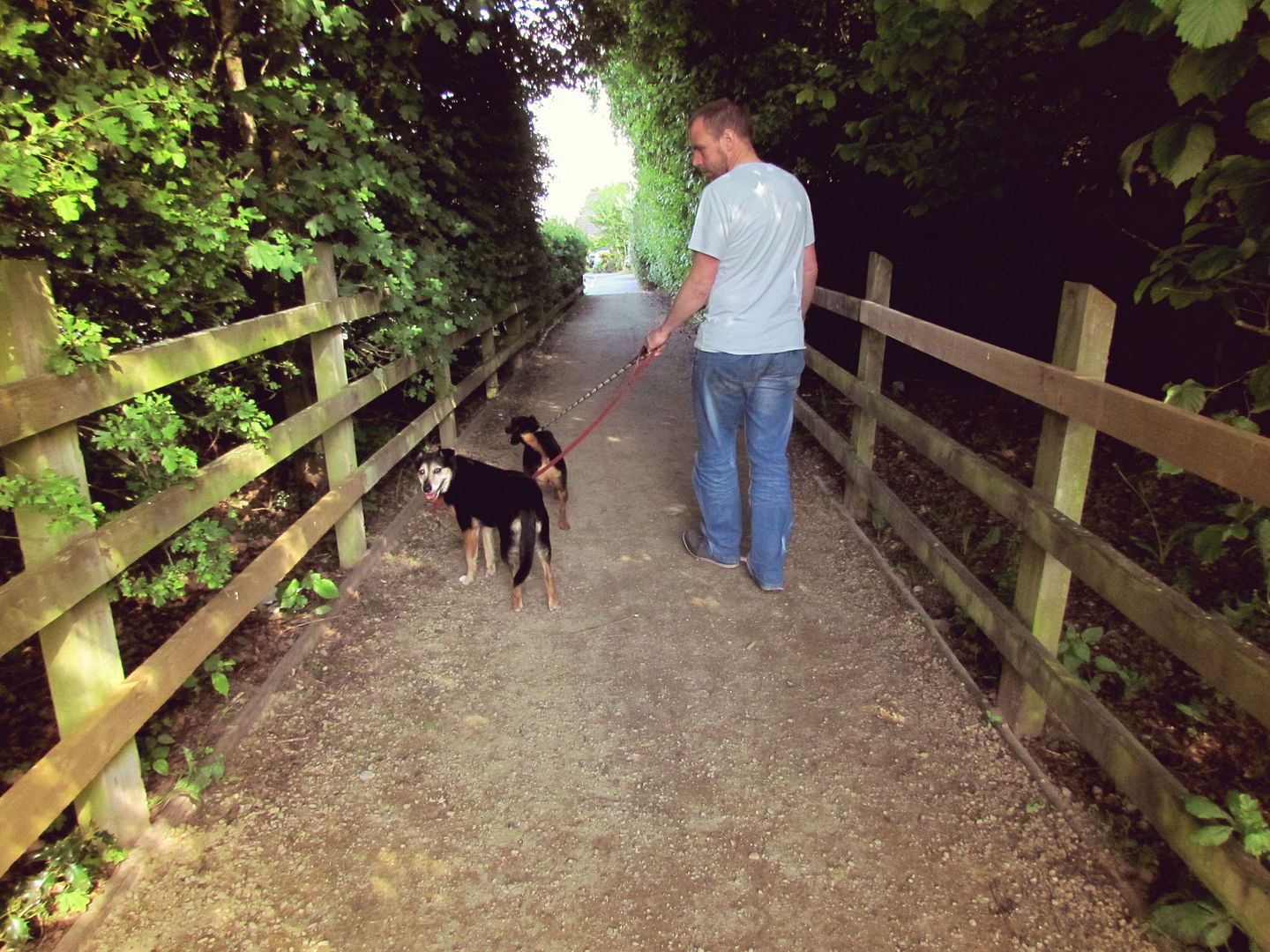 Still checking.
At the duck pond. Billy takes a peek. Tight leash.
I used to live nearby to here. A new housing estate. Sometimes I wish we all could move back as it's quiet and children play out. Expensive houses though for the size. Little Bird would like it here so it's something to consider for the future.
Wish the sun would come back!
Follow my blog with Bloglovin