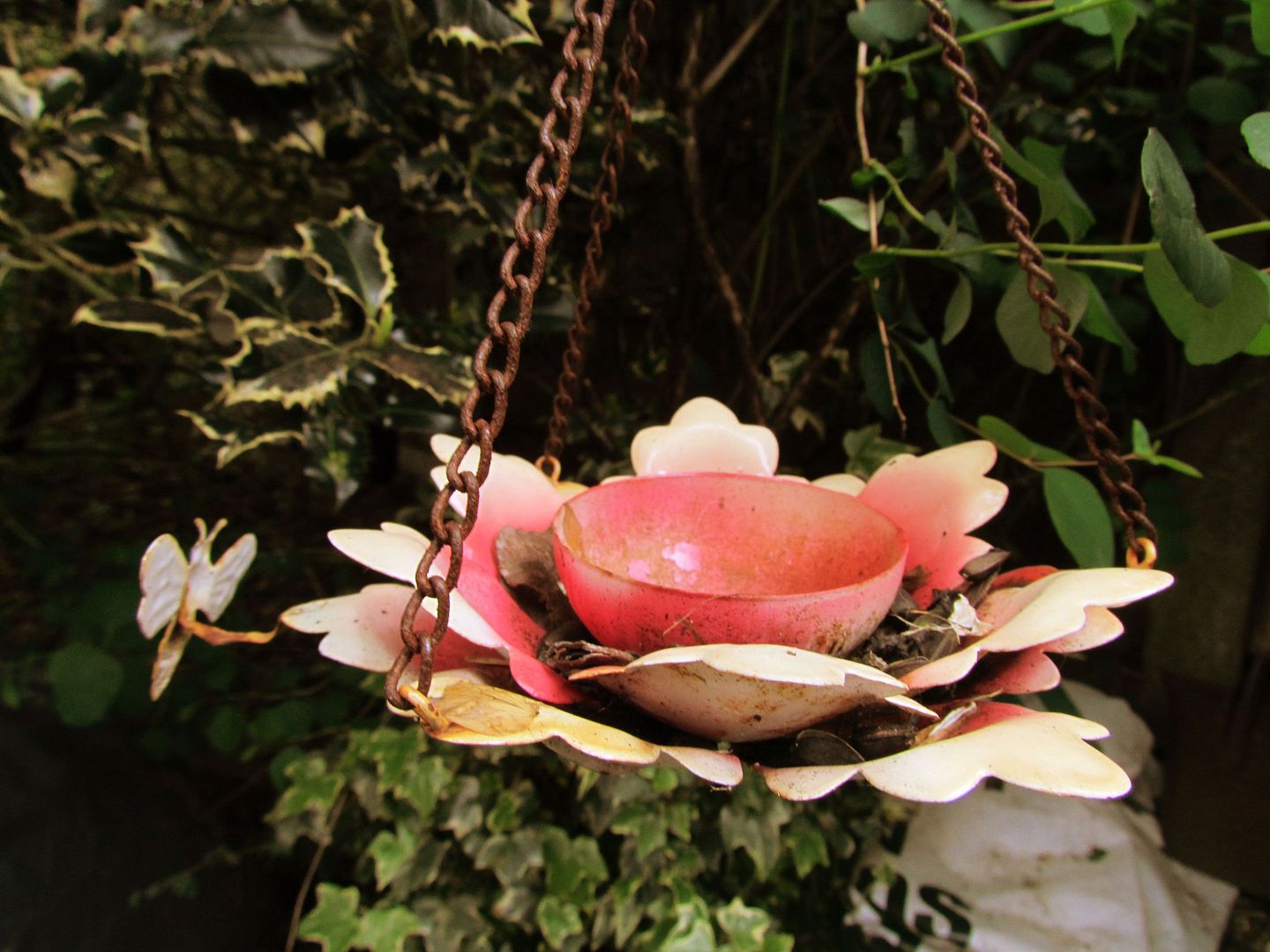 My father's garden this time of year is a hive of activity. He grows his own flowers, fruit and vegetables so the greenhouse is full of seedlings in pots and toilet rolls. Pumpkins, sweetcorn, sweetpeas, melons, runner beans..... In here he has made his own staging heaters so that the seeds germinate quicker - Dad is a bit of an engineer and can make ANYTHING out of bits of wood and leftover junk.
Beautiful Clematis montana. I must buy one of these for my garden - not sure about propagating from this one, I think it is quite tricky to do.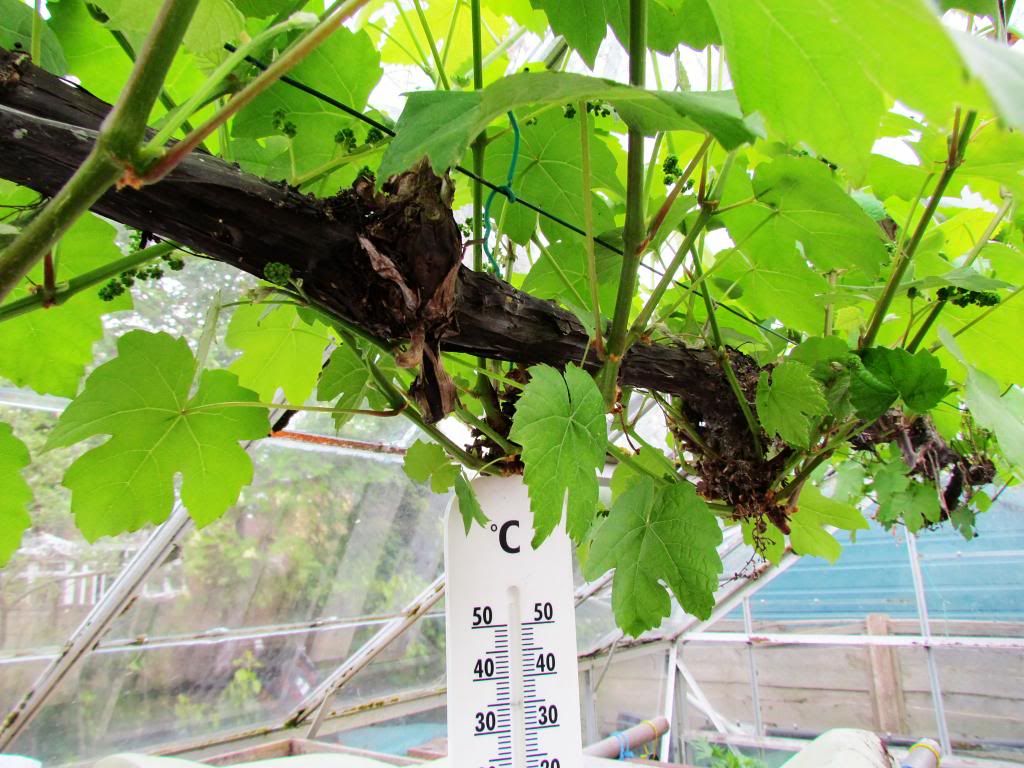 A huge grape vine branches across the greenhouse and the clematis has found its way over the roof creating some shade.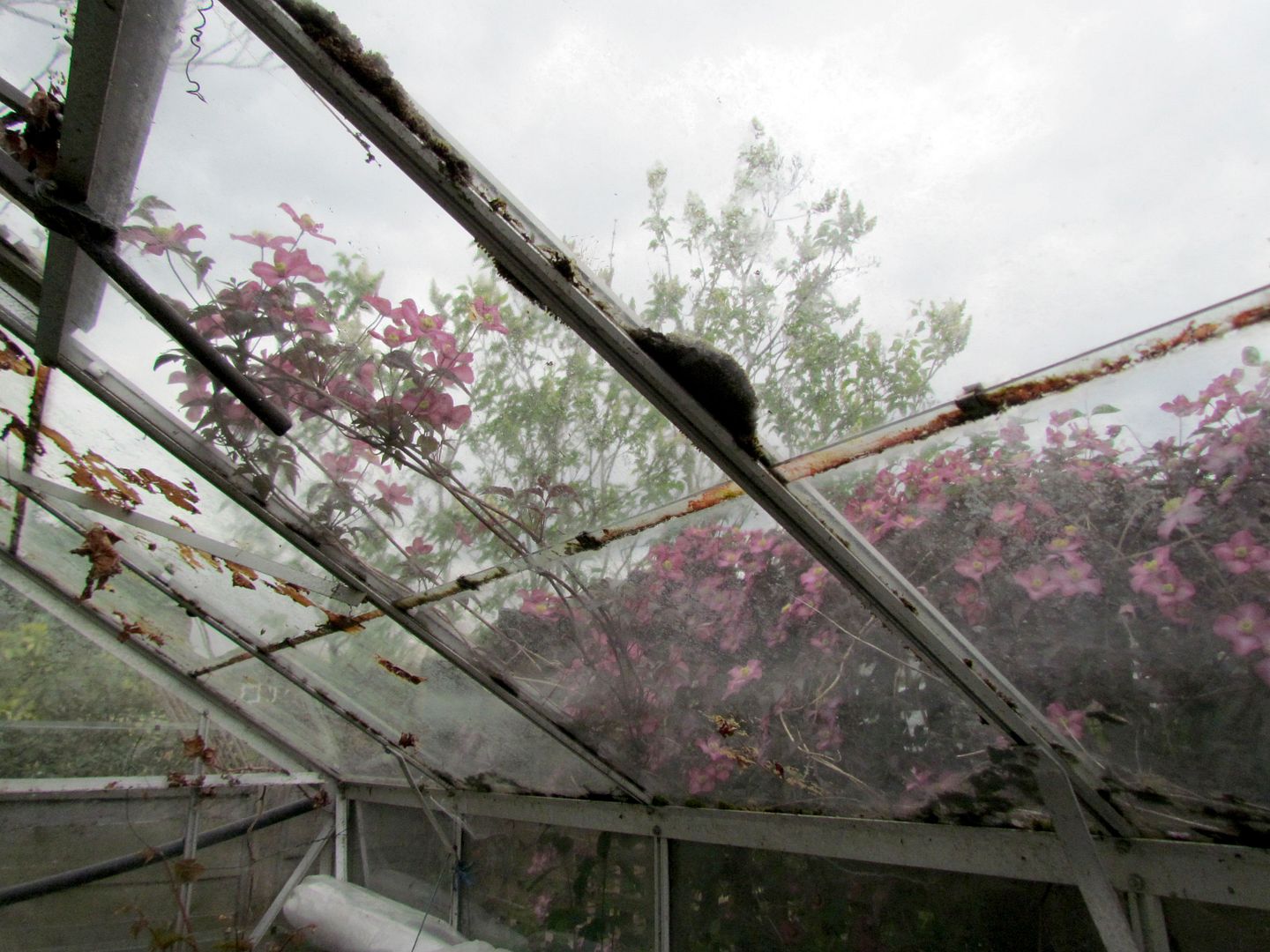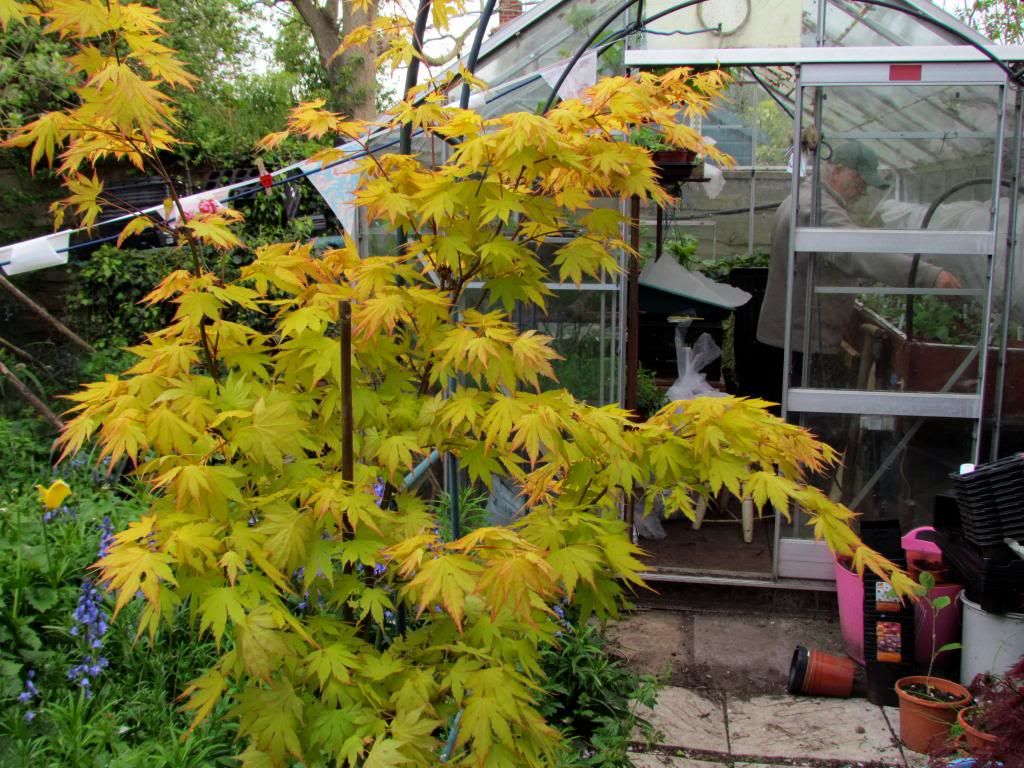 Mum has some little attempts at prettying up the working areas of the garden. I think she'd like a lawn and borders garden but over the years it has become home to piles of manure (for the allotment) and a chicken shed. I will try and find some pictures for another week of how the garden used to be - my dad used to love a stripy lawn and rows of marigolds. It's much more wild now with a foxes set under the back shed (not the chicken's shed!) and the trees have taken over and created a lot of shade along one side.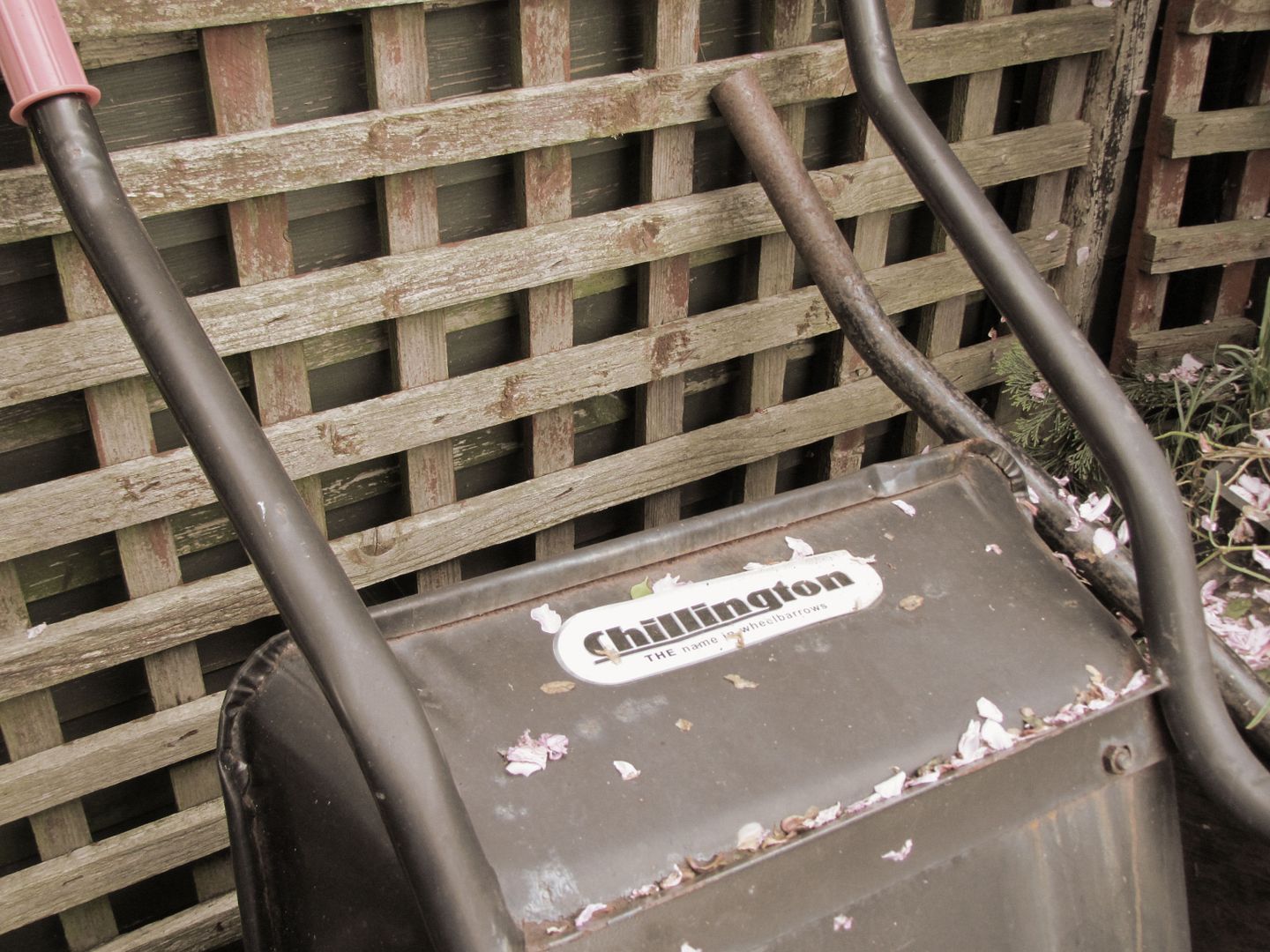 The old pond still remains under the wigwam, not quite what it used to be and home of frogs but no fish. In the old days we would go to Stapeley Water Gardens and buy beautiful goldfish. Sadly, long gone and now a housing estate. There was a huge tropical house, the Palms Tropical Oasis with a central Koi Carp pond and an aquarium.I used to love going and can still picture being sat on the edge of the ornamental pond in my grey elephant jumper. For nostalgia's sake I've just found this little montage
video
of the Palms - just love the music :)
The beauty of flowers up close - bluebells, geranium and ivy flowers. The latter are great in floral arrangements, I used to use them a lot in my floristry classes. I was made redundant whilst pregnant with Little Bird and we had a retraining fund given to us. I chose to go to our local agricultural college to study floristry. Perhaps one day I will pick it up again but it is hard work and florists work such long hours. I still have all my kit in the shed - wires, frogs, pot tape, Oasis foam....Each week we covered a different type of arrangement such as hand tied bouquets. So much fun with a lovely group of ladies, such a shame I didn't continue.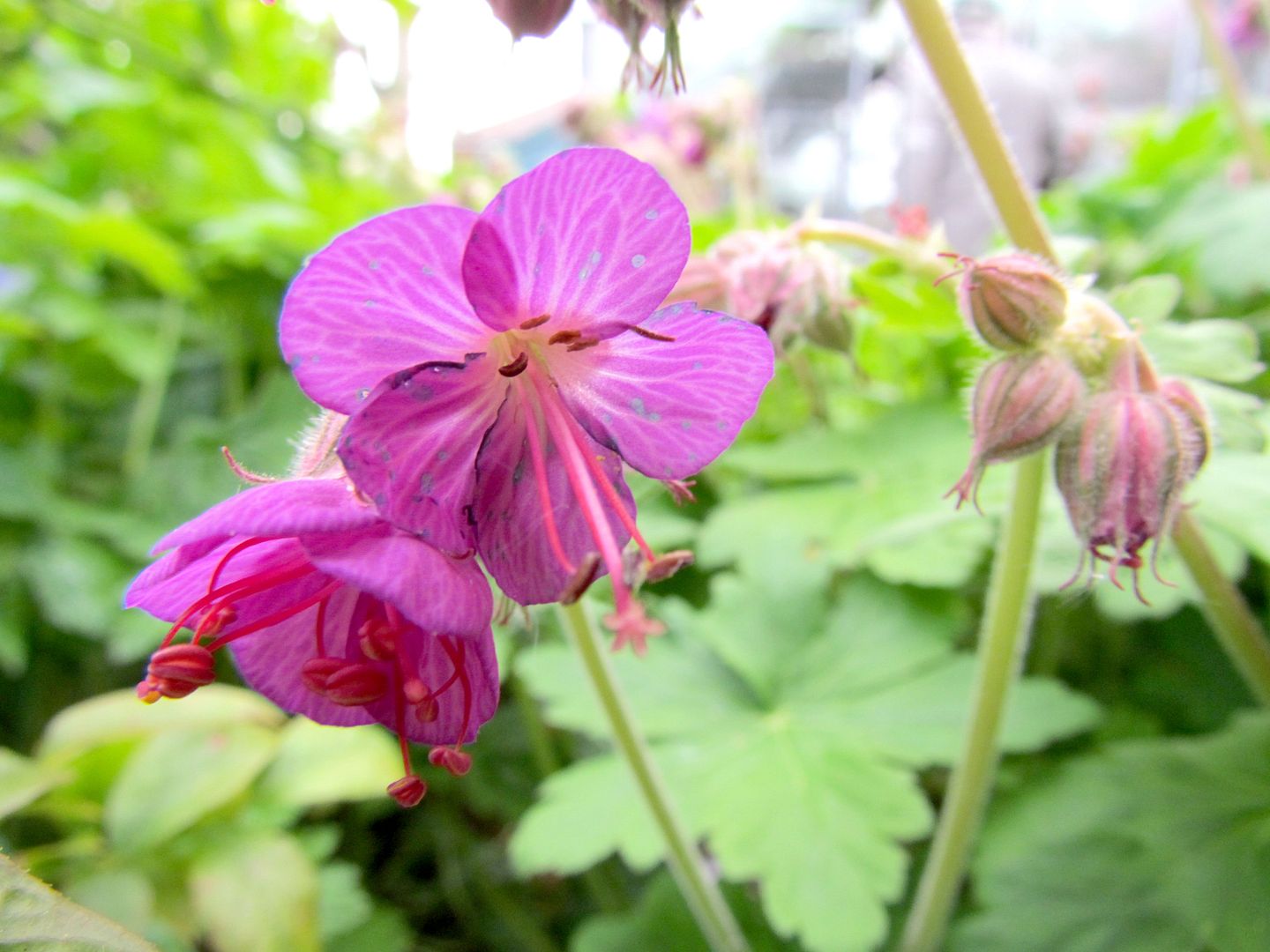 These geranium flowers close up look quite tropical with their swirly whirly bits and what gorgeous colours too with the sun shining through the petals.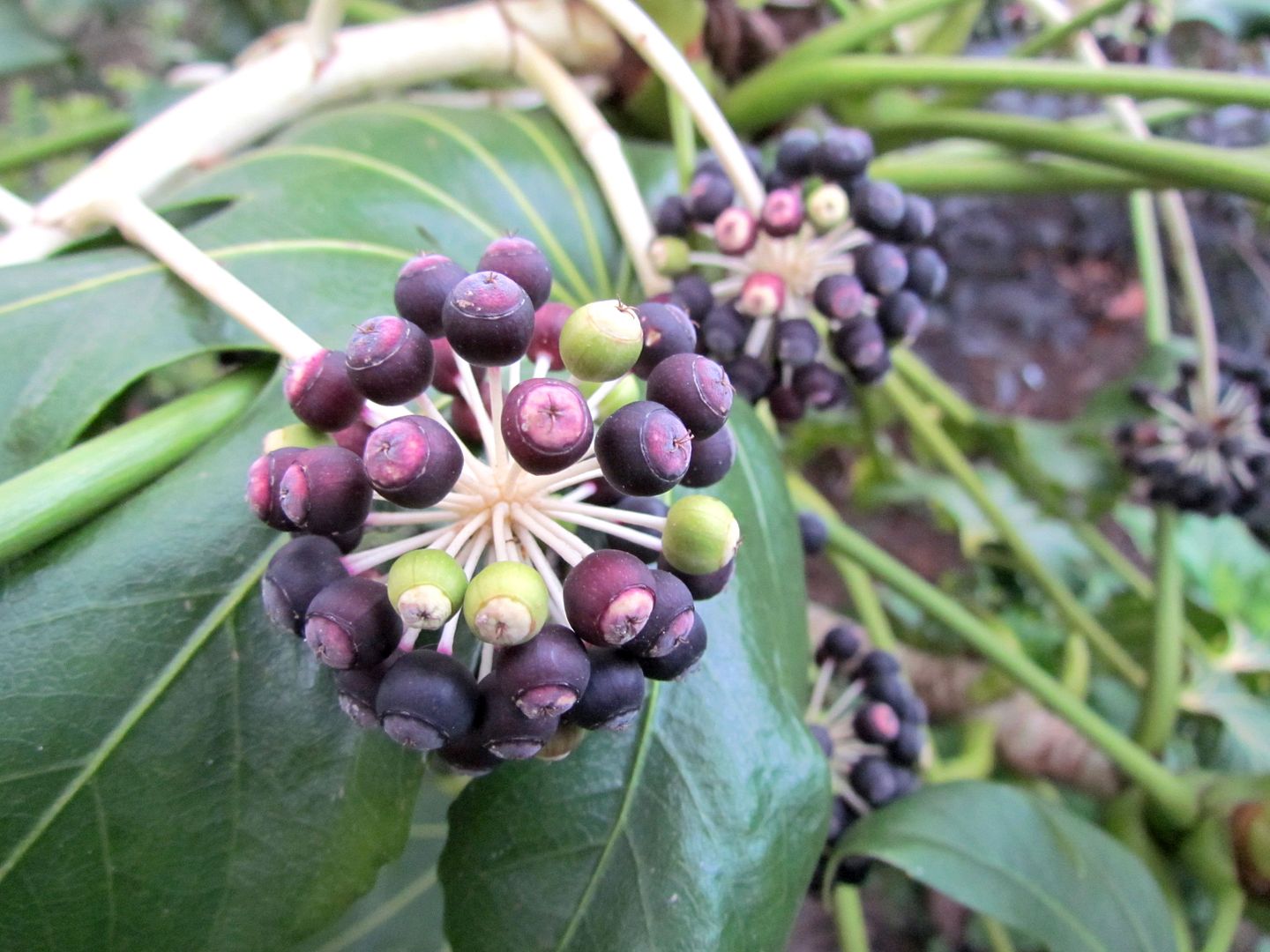 Linking to
'How does your garden grow?'
with
Mammasaurus
.