My son has social and communication difficulties, in fact it looks like we are on our way to an autism diagnosis at some point. This last year we have seen many developments and are over the moon with the skills he is acquiring but it is hard going at times. He is very happy and giggly but can also look to be such a serious little boy trying to make sense of things. This picture captures what I feel is a deepness to him. Sometimes I worry that he is lost in there and he has retreated a little into his own shell. However, there is a lot happening behind those beautiful blue eyes and we are on the journey together to discover how he sees the world. We have lots to look forward to Little Bird.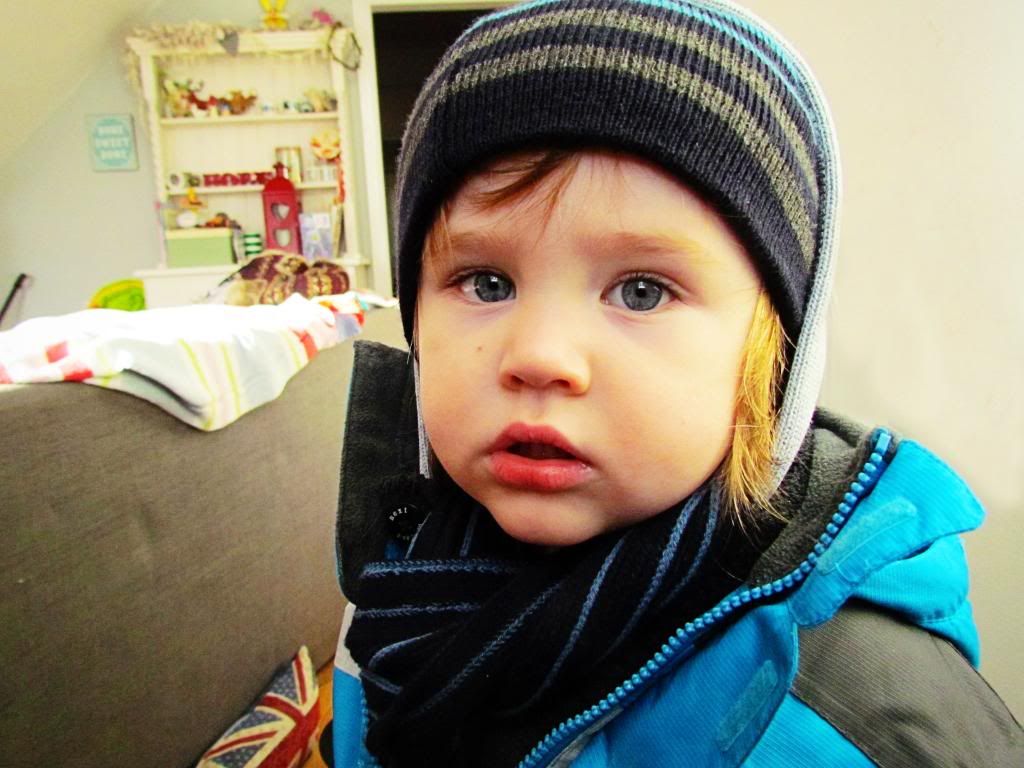 This is Happy Homebird's entry into the
printerpix photo competition.
Here are the competition details with Tots100 with links to the other entries.
{
Children aged 2-4 category}