Little Bird striding across the plot
It's time to be back at the allotment and I'm struggling to muster the energy. I'm always like this at the beginning of the season when everywhere is quite bare. This week I'm planting my potatoes, broad beans and garlic (bit late but never mind).
There are a ton of jobs that need completing. The shed needs painting, arches need fixing, compost turning, fruit supports fixing but the lure of standing there admiring the lush growth in summer will spur me on.
grow sweet peas so they are tumbling off arches
don't cram so many vegetables in
grow in nice straight rows
take Little Bird with me more as he loves stomping around in the soil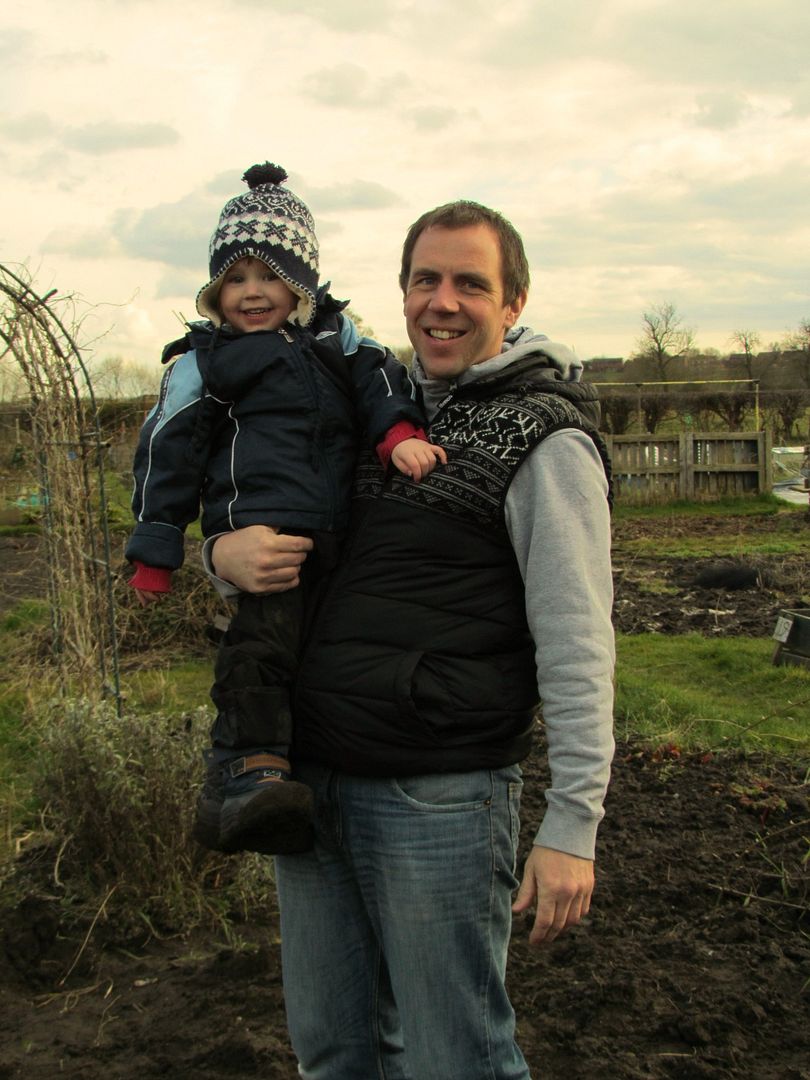 Big smiles
I visited a great allotment site last year that was really creative so once I've ordered the pics I'll show you. I'd like to pinch some of their ideas to make mine a bit more special for Little Bird. He loves the outdoors so the allotment is ideal to nurture this, it also has a beautiful park right next door with a little kiosk for ice cream breaks :)