Manchester on a rainy Sunday to celebrate the Chinese New Year - the year of the snake.
Little Bird waited patiently for the dragon to weave it's way along the street - a whole hour waiting, an absolute record for him to be sat still. Hooray!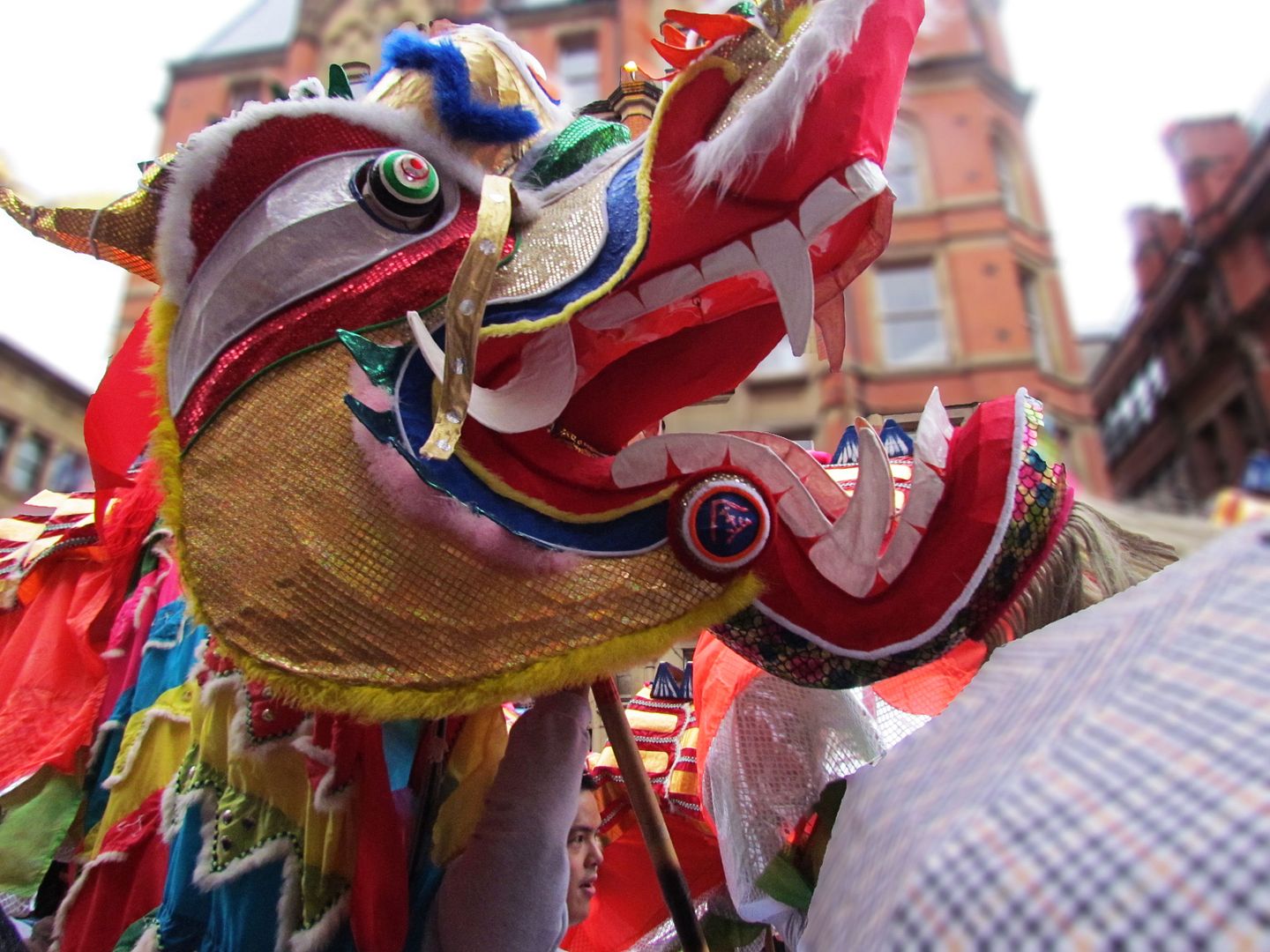 Such skill to hold the poles and dance, leaping, twisting, turning this way and that.
With the steady beat of the drums came the

Chinese money god giving away lucky red-packets.
Such a beautiful sight and a real treat to see and be welcomed into the Chinese community.