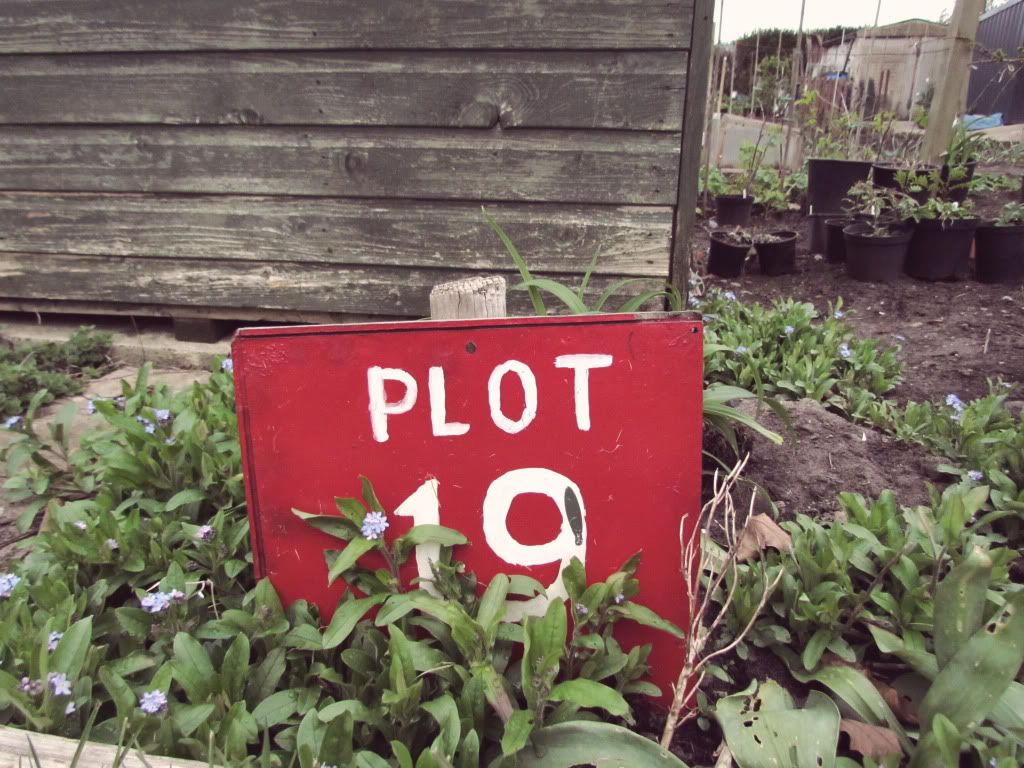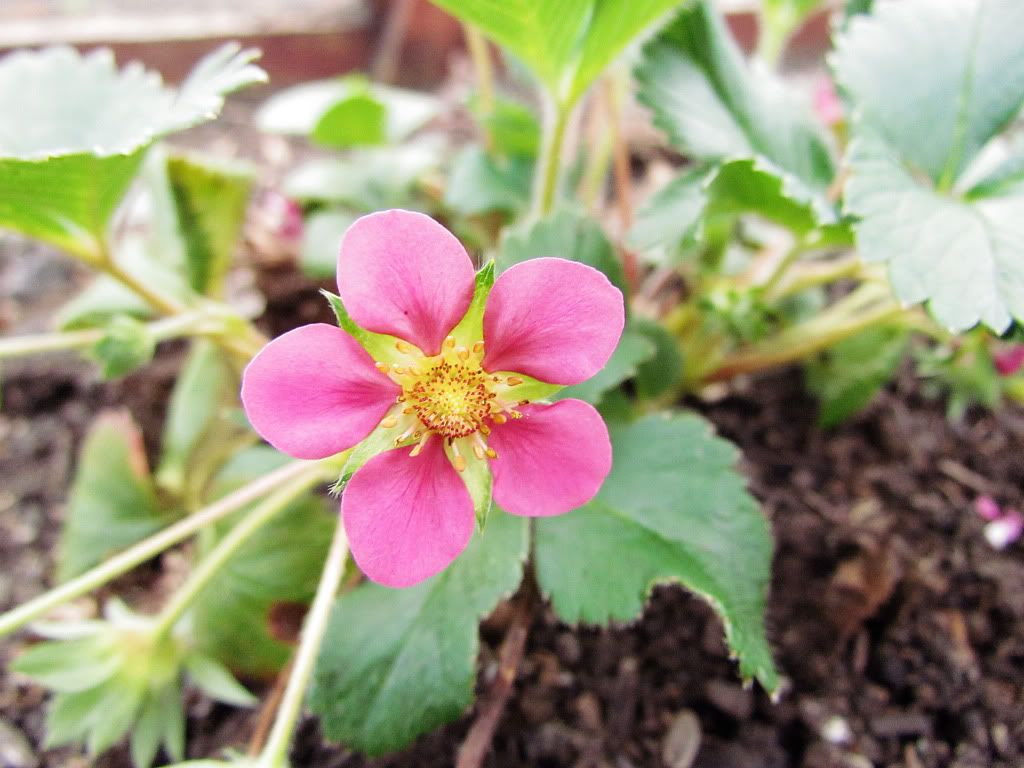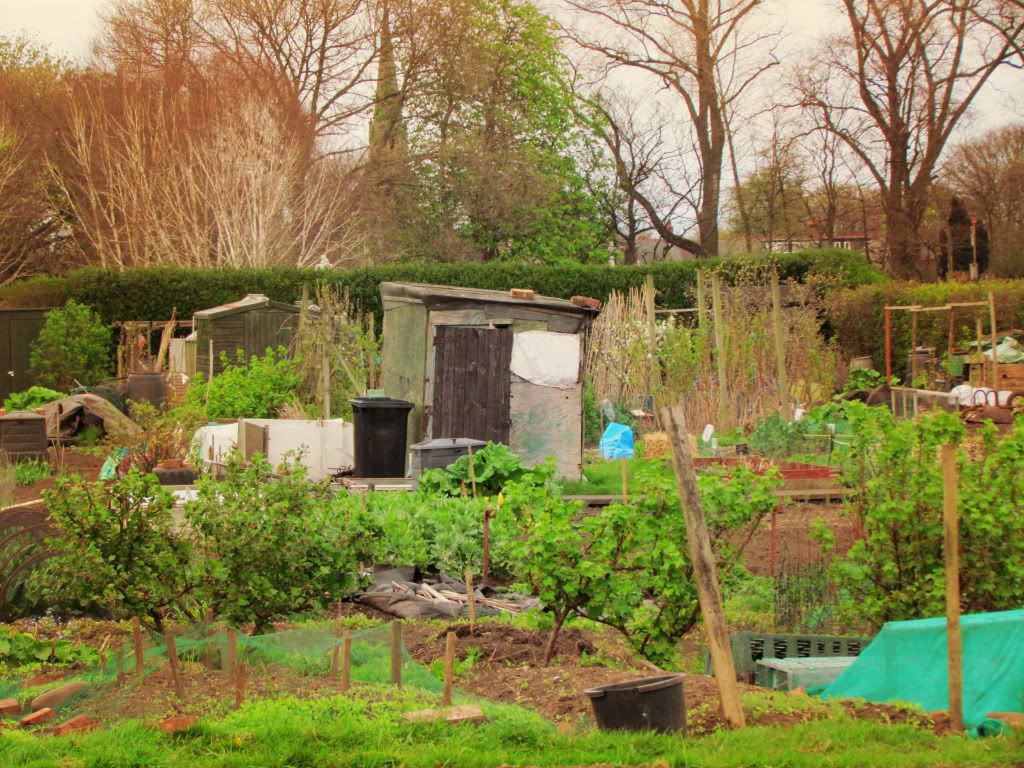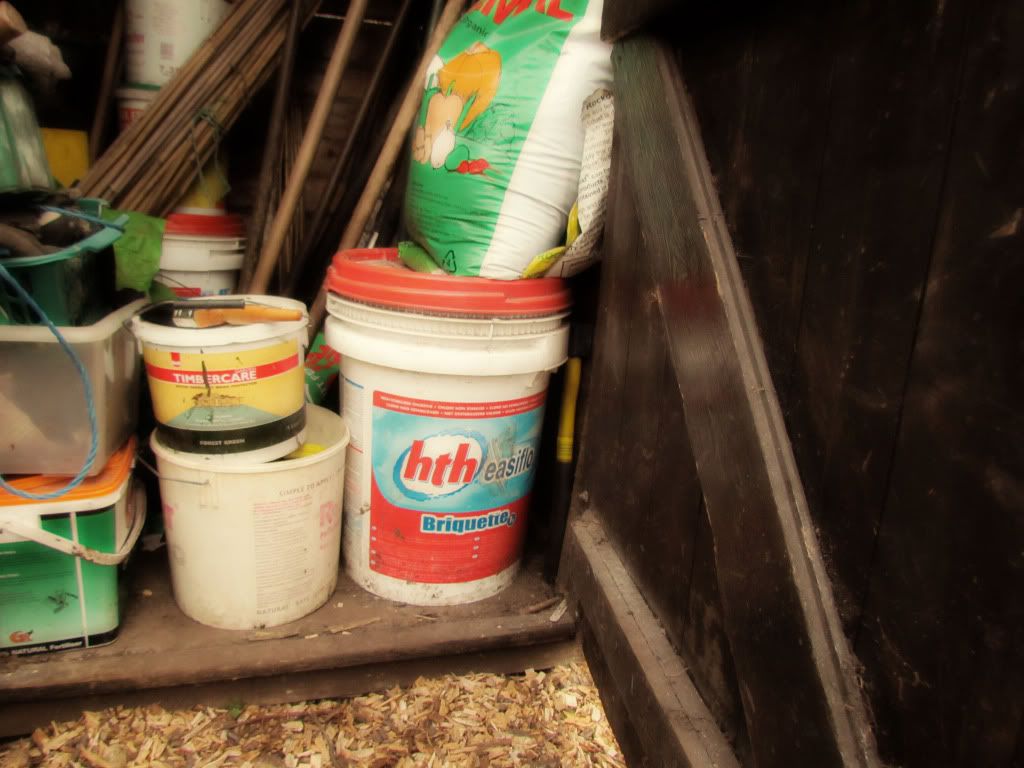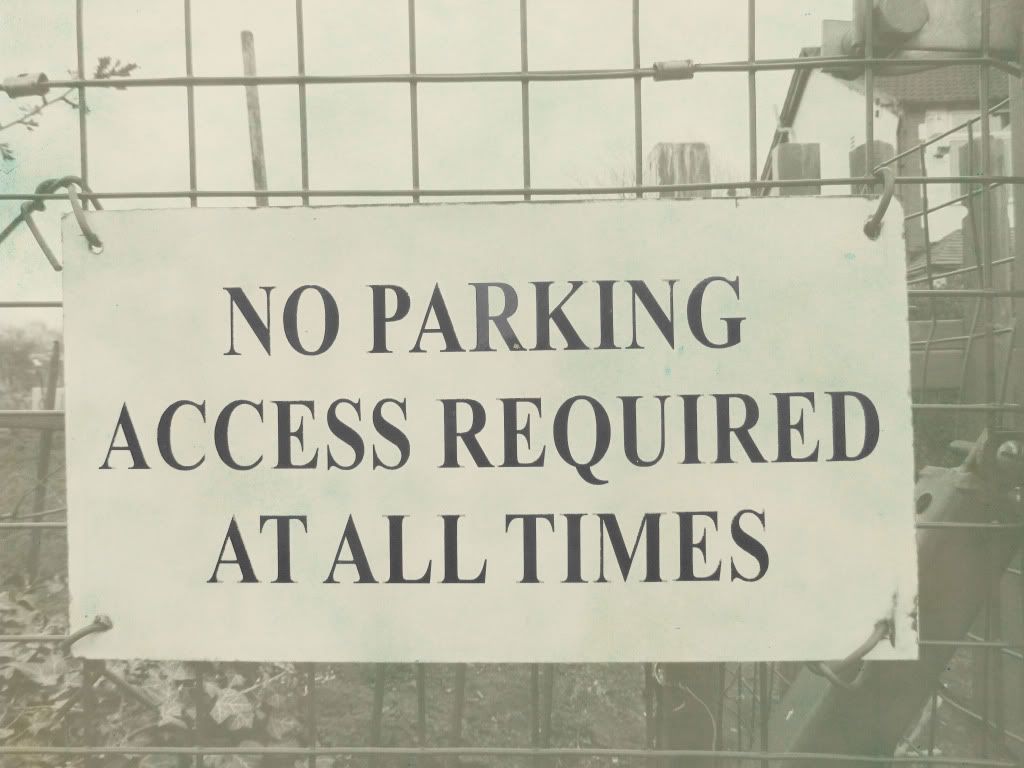 Considering that my father has an allotment plot and I do too although 15 miles away, we don't not really talk about it much. It's funny how I supposed this common interest might have brought us closer together but it didn't and such is life. Perhaps we both just aren't great talkers.
However, from time to time we will discuss the plots and I'll take a trip to his for a nosy around. Allotments are places of great beauty to me - the juxtaposition of junk with the fresh greens of fruit and vegetables. Junk interests me - rusting, forgotten, broken yet pretty.
Recently dad's plot has acquired smart new benches that a local pub were chucking out. I like this - reusing and recycling.
Each year, the plot holders sell their plentiful rhubarb on the roadside for allotment committee funds. I

love

this - homegrown, involving the local community and money towards the annual plot holders BBQ and bonfire - something I wish my allotment did! If you have an allotment, is it a social one? I admit that I read too much about wonderful allotment camaraderie before having one but mostly I have found it a solitary pursuit. Again, such is life. Perhaps my expectation was swayed by allotment stories on television and in books where friends are gained and flasks of tea shared whilst pondering life by the asparagus bed. On my allotments, people do say hello but mostly whizz past and head down..... maybe we are all just so busy.....
I have suggested to my allotment committee having a summer BBQ or an open day but unfortunately they were not interested. What a shame. Do you have one of these amazing allotments where everybody shares cake and coffee or are they few and far between?