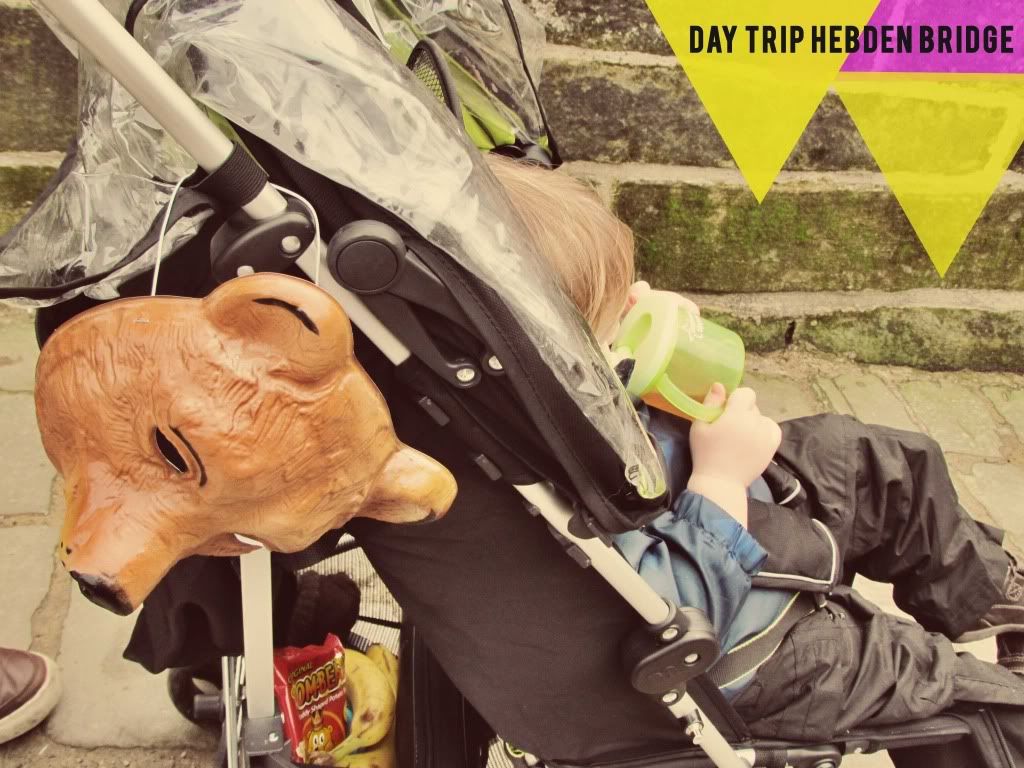 We set off last week to the Calder Valley in West Yorkshire to the quirky town of Hebden Bridge. There is a distinct indie and 'green' feel to the place brought about by an influx of artists and New Age types in the 70's. I wish I could have shown you one street that I walked down - it was so colourful and there were stars and moons in nearly every window.
We did a fair bit of window shopping. There are some really ace shops. I quite fancied this Rice candle holder and the Moomin purse - they used to really scare me as a child!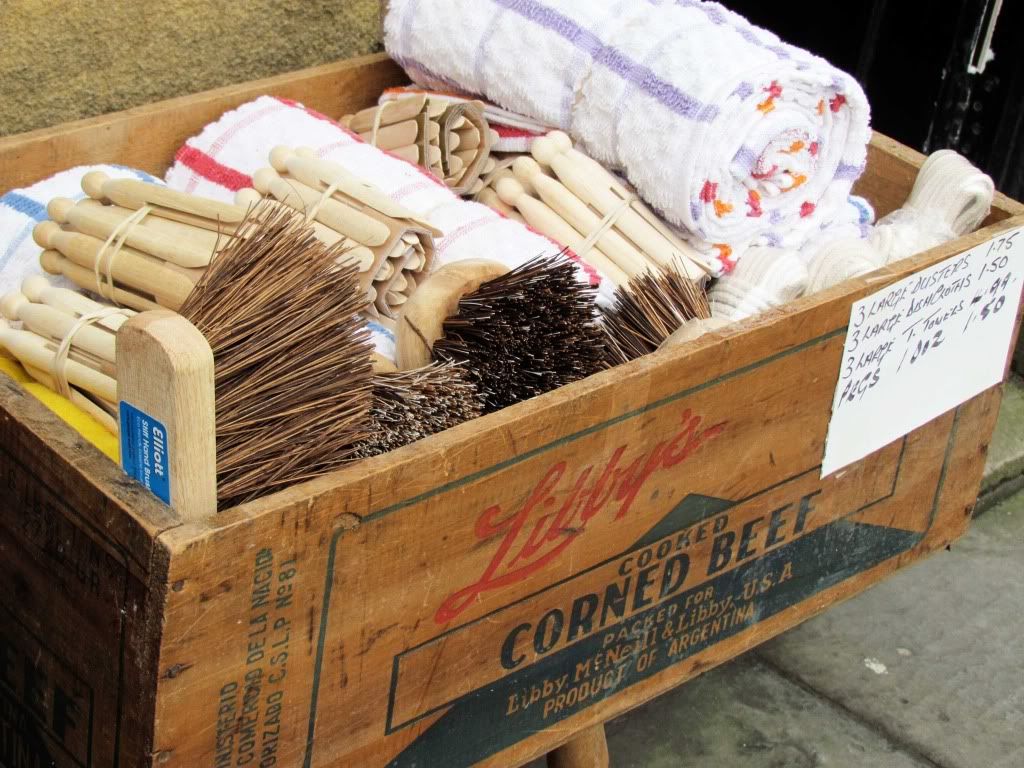 Feathergills Emporium is a real curiosity shop with it's vintage hardware and apothecary range - cabinets full of jars and ointments made on site.
The Willow Garden is my type of florist with cute posies and sweet vintage arrangements. I couldn't resist buying myself a rustic heart for my front door and a cute rose posy. I wish there were more florists like this that weave English country garden flowers into their bouquets - I have an aversion to lilies, gerberas and palm fronds all together typical Interflora style. If you have ever seen Miss Pickering's florist that is exactly what I love - more wild and natural with herbs used too.
A river runs through the town and there were several pretty bridges crossing it with a gathering of ducks to amuse Little Bird with. Quack. At Easter they have a duck race of the yellow plastic variety, my kind of fun! Quack.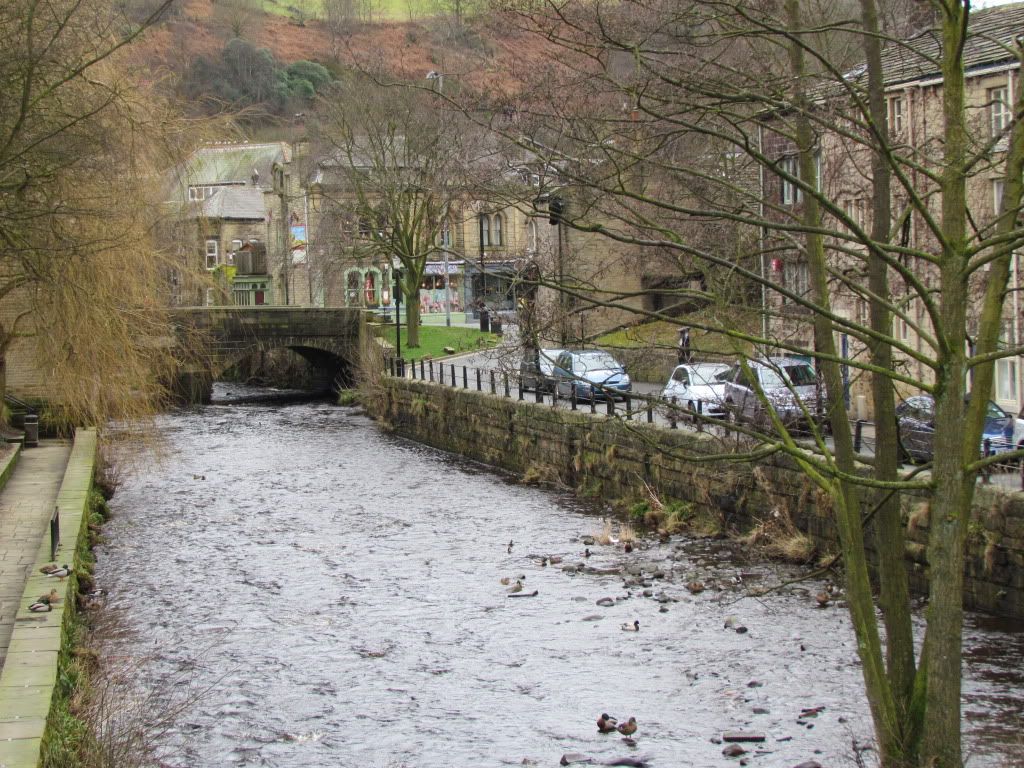 Along the high street where bubbles floated through the air (for real) there were more gorgeous boutique style shops and cafes.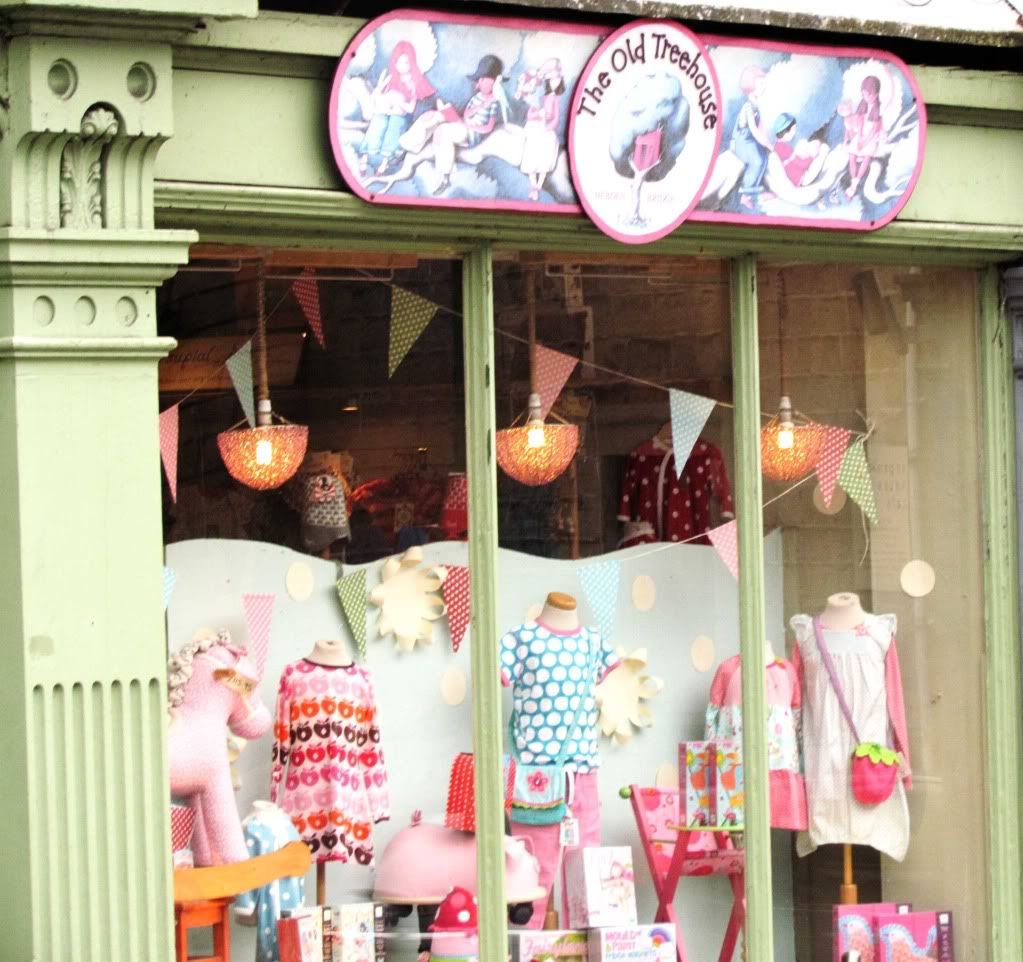 My absolute favourite shop was the Yorkshire Soap Company. I was spellbound first off at the window with wedding cakes made from soap and mini soap truffles. Inside were soap birthday cupcakes with sprinkles and a candle, cakes delicately decorated with flowers, stars and glitter. Slices of cakey soap and lemon meringue that looked as scrummy as the real thing! All handmade and put into g
orgeous packaging too.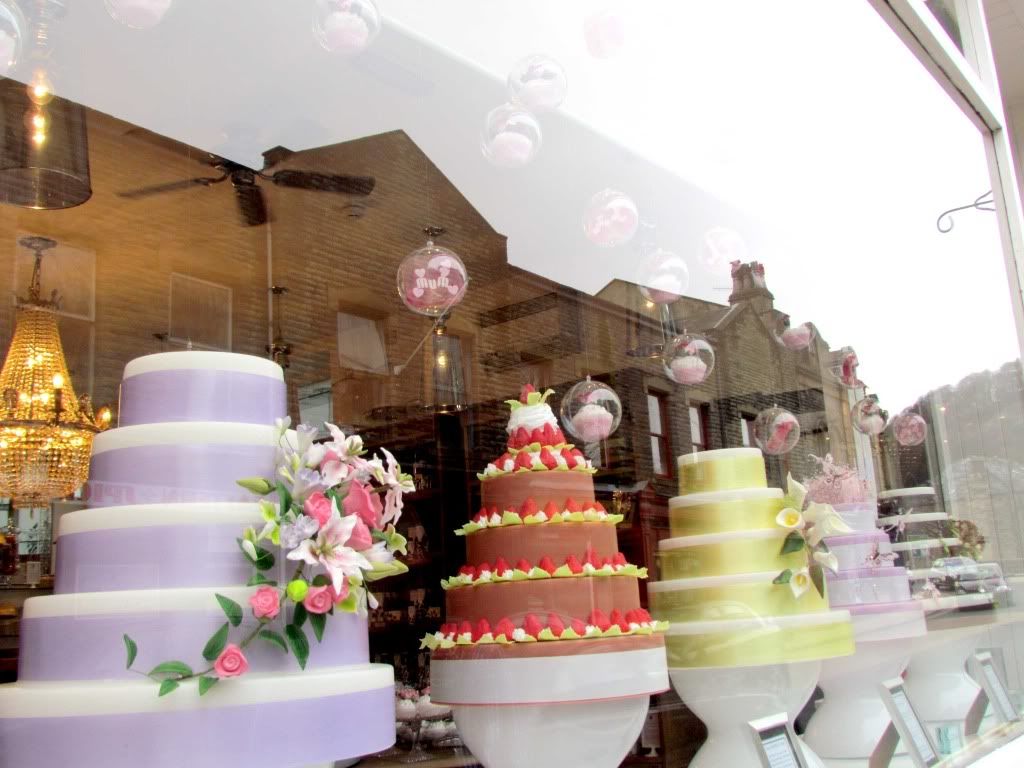 I was inspired to go to Hebden Bridge from reading the Rosalilium blog as she has been there several times recently and posted such lovely pictures. I have to admit that I had not even heard of the place before then! I keep a notebook to list places to visit and a lot of them are now inspired by reading your blogs - such as my trip to Leek. It's amazing how blogs really open up your eyes to the world around you and teach you new things. I love that.