I've had a bit of a break due to lots of work involving Little Bird; new playgroups to attend and a stack of books on speech therapy to read - I have a very, very late talker. I'm not exaggerating when I say that my head is going to burst with all the new techniques I have been trying alongside a lot of worried thoughts and calls to pediatricians. Also, we've had colds so I've been going to bed at the same time as my 2 year old and feeling much better for it.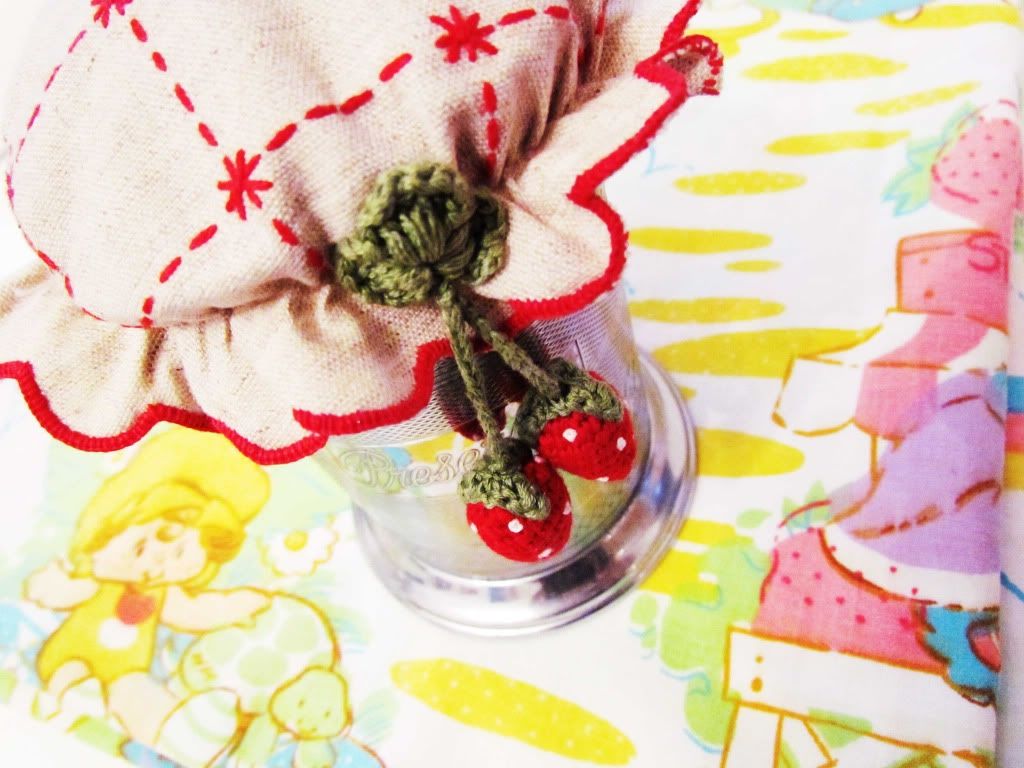 I have already started to decorate for Spring and have some little rabbits and eggs in the window and all sorts of pastel items appearing. I found this vintage pastely fabric featuring the first edition of Strawberry Shortcake - cute isn't it!
All her friends have such sweet names - literally.
Apple Dumplin'
Lemon Meringue
Angel Cake.....
With sweet pets too: Custard the cat, Tea Time Turtle, Pupcake, Rhubarb the monkey, Elderberry owl and Cheesecake the mouse.....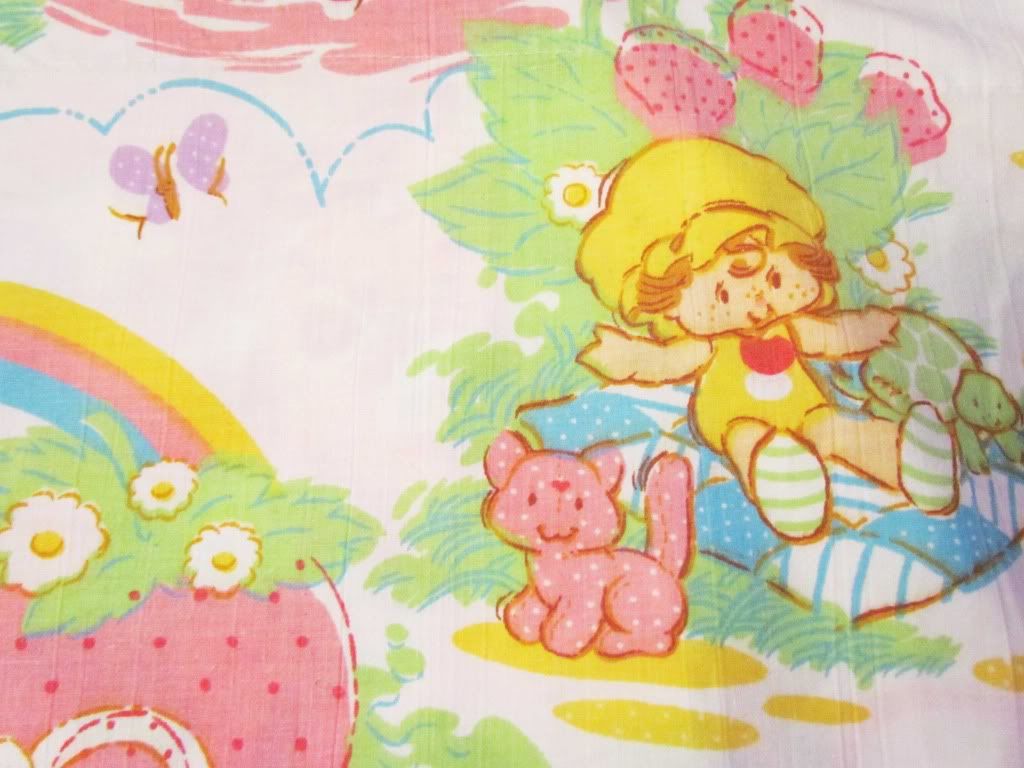 Back in the 80's as a child I had Strawberry Shortcake of course, Dutch girl Mint Tulip and Crepe Suzzette. I can still remember the scented plastic of them.
Doing some
research
I see that she is still going and there are
many characters
all with such lovely names.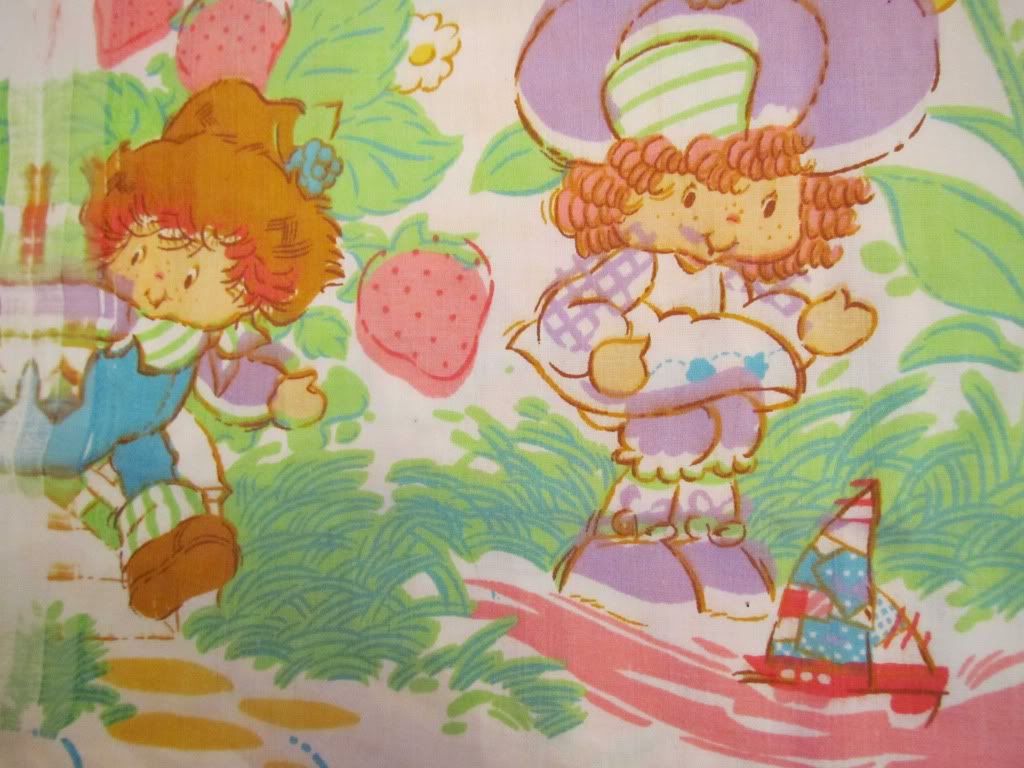 I do not know what to make with this fabric though. It seems a shame to cut into it but otherwise it will just be hidden away on a shelf. Perhaps I'll just hold onto it a little longer as it would be great as cute curtains for a playhouse. *Dreams*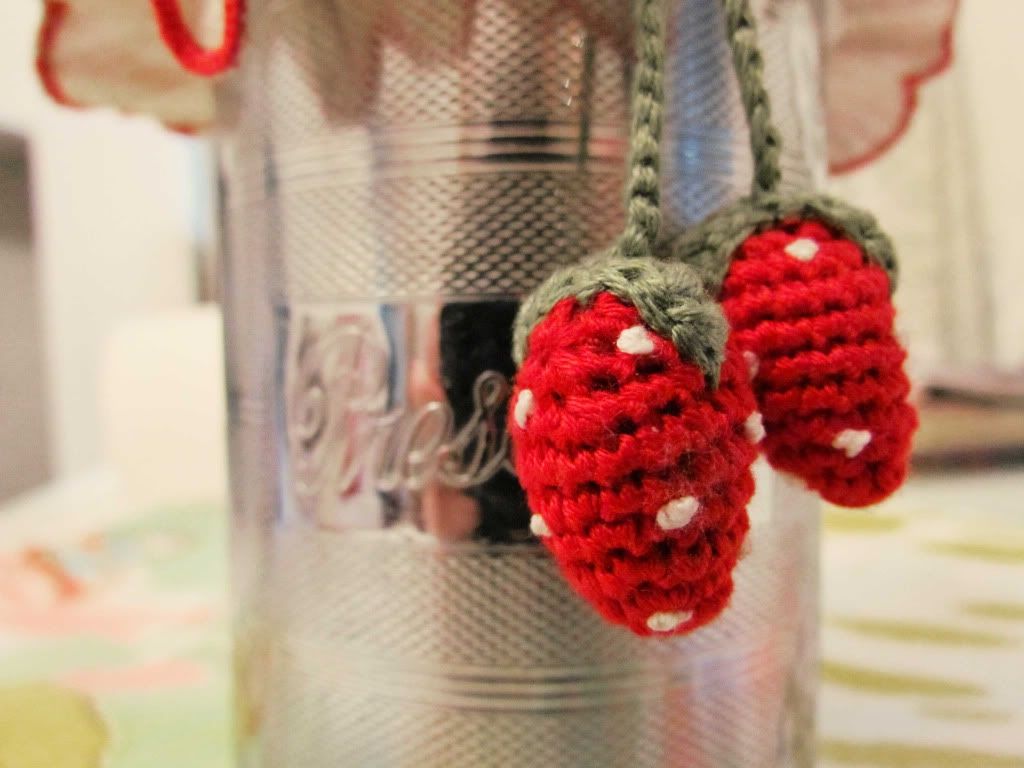 The old preserve can (completely no idea of it's proper use and it's rusty inside) I have had lurking around the house for a while and I found the jam lid in a gift shop with the pretty crocheted strawberries.