I had a recent walk with a friend around the market town of Church Stretton in the wonderful county of Shropshire.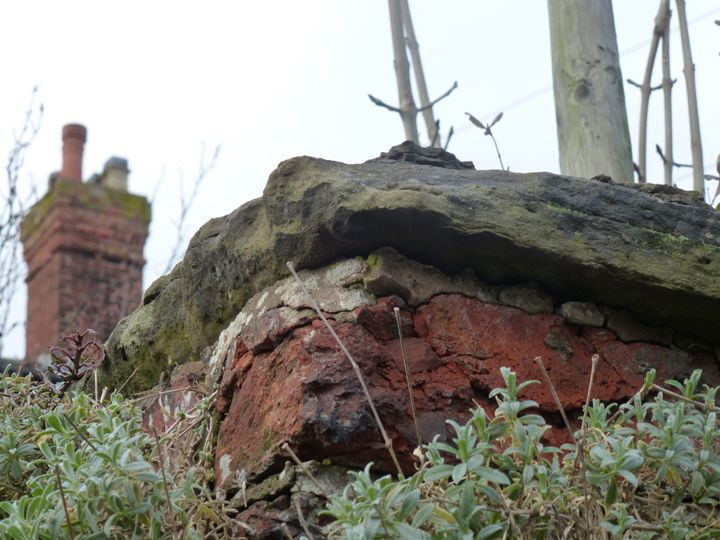 I came across a pretty old wall, crumbling and covered in the froth of a small herby plant in contrast with the railings and dramatic landscape of the Shropshire Hills in the background as weather quickly changed from sun to showers every half hour.
Fortunately there were plenty of cafes to dive into and charity shops to explore. We sat for a while over a pot of tea - proper tea leaves as that's the only way to serve it around here
.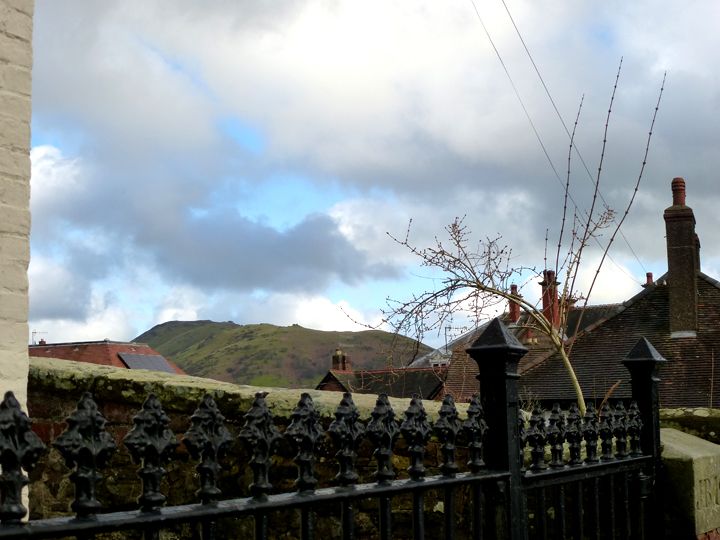 Plenty of history around here. If you stop to read a plaque, a local will also stop to tell you more -as we found throughout the morning. A very friendly place.
From Iron Age hillforts to amazing geology of plateaus and wooded scarps.When you look around at homes nestled into hillsides, it is easy to see why the place was nicknamed 'Little Switzerland' in the Victorian/Edwardian era.
The Hotel that once had a tragic fire in the 1960's, a building of beauty but also great sadness. I'm sure it is just a reflection but when I look at the picture of the hotel I see two ghostly blurs stood in the window.
A lovely deli that sold huge cloud-like meringues, which reminds me.....I did make some at home.....tried to make them pink by adding food colouring but it sort of trickled out of them whilst in the oven and they didn't really set too well inside. I must try again.
Love a pink house.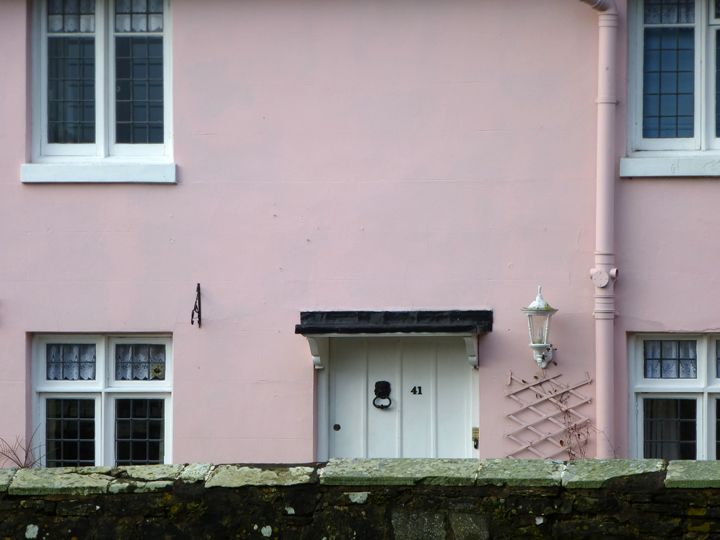 I did my A Level Geography field trip nearby in the streams that run down from the hills. Wellies on, measuring flow rate by timing orange peel floating down from one point to another. A great starting point for hill walkers to explore this lovely heather and bilberry filled landscape.
Down a passageway I spy the iron gate to the churchyard of St Laurence's Church. My friend is a very knowledgeable historian that knows so much about church architecture so I had a lovely informative tour.
The church has

Anglo-Saxon

origins. The stone carving you can see is a fertility symbol called a

Sheela Na Gig - a funny little rude character which nobody knows the true reason for them although there a several theories as to why you can find them on churches from being a warning against lust to a masons joke.
I also learnt how to recognise Medieval stained glass and came away feeling a lot more knowledgeable.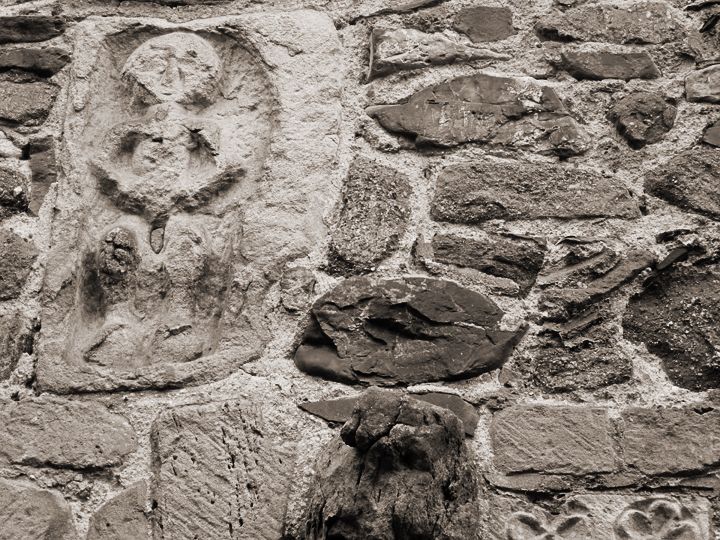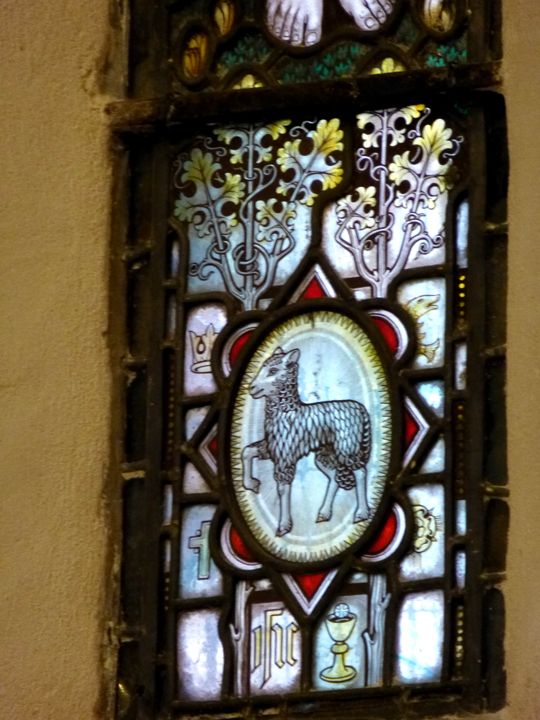 Have you been to this area of Shropshire? Hopefully we will go back soon to explore some more. It is just near Ludlow so there is plenty to do.