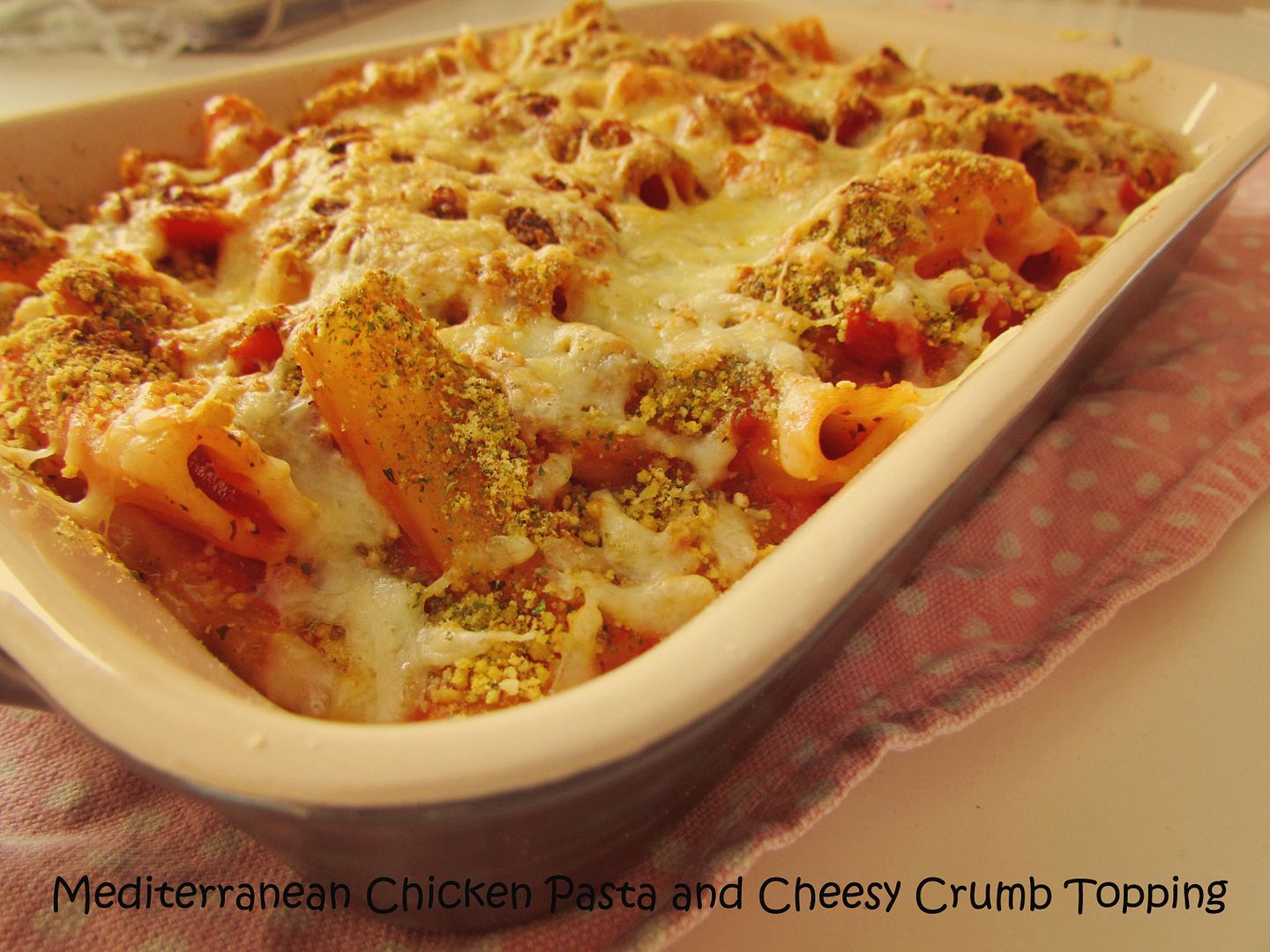 BritMums were offering a chance to try out the new Schwartz 2in1 seasoning range. Each pack is split into two sachets - one to flavour the main dish and the other half to season a complementary side dish or a topping. There are five different varieties to try and I thought I'd try the Mediterranean Chicken Pasta with a Cheesy Crumb Topping.
It was very easy to prepare. I diced some chicken, fried in a little oil and then added some red peppers. Meanwhile I boiled a pan of pasta, drained and added a tin of chopped tomatoes, simmered and then added the flavour sachet with some water. The herby, spicy mix really thickened up the sauce and smelt wonderful. The chicken and peppers were mixed in and all was added to an oven dish.
The second half of the sachet was added to the top with grated cheese. A gorgeous garlic and herb crumb topping. Yum. The dish then went under the grill for a ten minutes until golden and our scrumptious
tea was complete.
It's a really quick and easy fix to jazz a meal up and the recipe plus ideas are on the back of the packet. Sometimes we get so bored in our house of the same old food, so the Schwartz 2in1 seasoning range makes a nice change.
This post is an entry for BritMums 'What's for Dinner Tonight?' sponsored by Schwartz. Find out more about the new 2in1 mixes
here