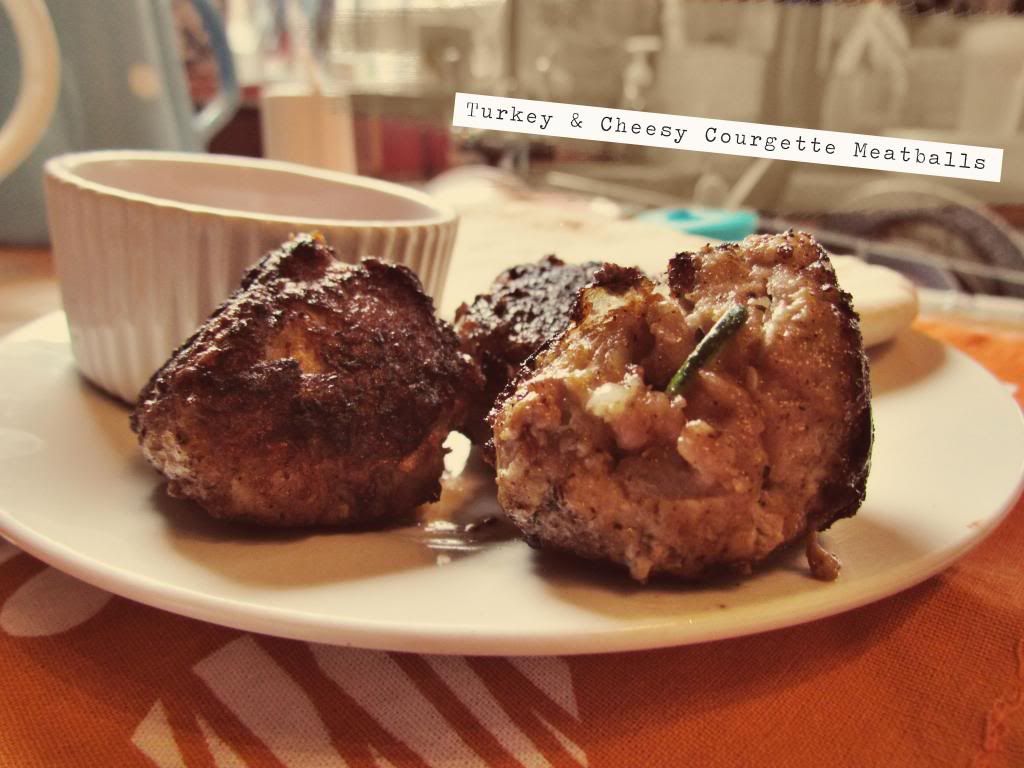 For the turkey meatballs:
1 small onion, finely chopped
1 small courgette, grated
Breadcrumbs from 1 slice of brown bread
1/4tsp ground black pepper
40g grated cheddar cheese
For the tomato sauce:
1/2 onion, finely chopped
Gently fry the onions and garlic with vegetable oil
Meanwhile grate the courgette
In a large bowl mix together turkey mince,courgette and breadcrumbs
Add all the spices and the garlic powder
Add the egg and the grated cheese, mix together
Add half of the
sautéed
onions and garlic, mix
Form the mixture into small balls and place on a baking tray
Heat the oil and fry the meat balls for 15 minutes, browning on all sides.
Whilst the turkey meatballs are cooking make some tomato sauce
Using the rest of the
sautéed
onions and garlic, add the chopped tomatoes.
Add the sugar, oregano and a glug of olive oil
Serve the sauce with the turkey meatballs and a warm pitta.
Perfect for my Little Bird as it is a meal that can be ready within 30 minutes and I'm sneaking some vegetables in there too.