As a vegetarian I use eggs in many of my main meals as a great source of protein. Daddy and Little Bird are not vegetarian but several times a week it is easier to cook just the one meal that suits us all. One of my favourite egg based recipes is Curried Scrambled Eggs. Little Bird likes a bit of spiciness to his food so he loves this meal and it is very quick and easy to make. Of course you can make it spicier if you like but we just put a bit of chilli with Little Bird being only 3.
Ingredients (serves 4)
4 eggs
2 tbsp olive oil
1 onion, diced
1 pepper (I used red but green is fine too)
Handful of cherry tomatoes, quartered
1/4 tsp Turmeric
1/4 tsp Ground Coriander
1/4 tsp Ground Cumin
1/2 tsp Garam Masala
Chopped fresh chilli or Easy Chillies (I always have a jar of these) 1 tsp or more if you're brave
Fresh Coriander, chopped
Salt, to taste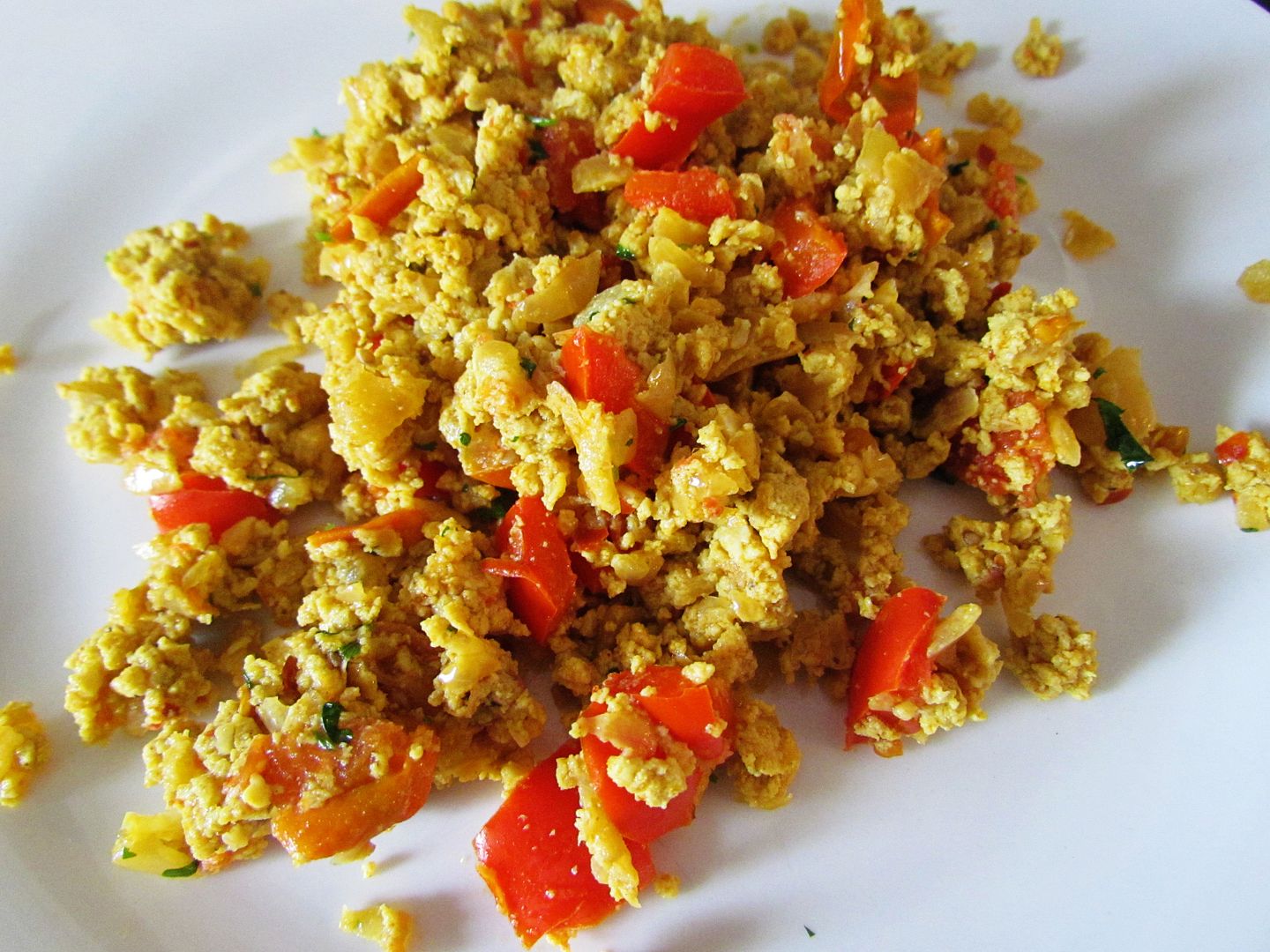 Instructions
1. Heat the oil in a frying pan over a medium heat and then add the onions, peppers and the chillies. Fry until golden.
2. Beat the eggs and put to one side.
3. Add the tomatoes and all the spices, stirring to ensure they do not burn.
4. Stir in the eggs and cook until they reach your desired consistency. Should take no longer than 5 minutes.
5. Season as required and add the chopped coriander.
This is such a simple comfort food that can be made within minutes. It can be served with bread or perhaps a naan bread, especially garlic naan that Little Bird loves :)
This recipe is my entry into the
#eggmainsinminutes Linky on BritMums
sponsored by British Lion Eggs whose webpage Main Meals in Minutes is a great resource for egg recipes.