A little tour of an allotment in the next town to me. This was last summer on one of their open days.
Making friends by the broad beans.
What a fantastic shed with a make do extension. We aren't allowed this sort of construction on our plot as we have to have uniform size and shade of green so it's not upsetting the neighbouring houses. Bit of a shame if you ask me as I love a colourful shed.
All the pathways through this allotment have fruit or vegetable road names. Too cute. I like these painted tyres too.
They had a scarecrow festival, one of my favourite things in the world are scarecrows- funny but also a bit creepy.
An avenue of pink and purple sweet peas so pretty and fragrant.
The Witches cottage. I'd be interested to see this shed's occupant.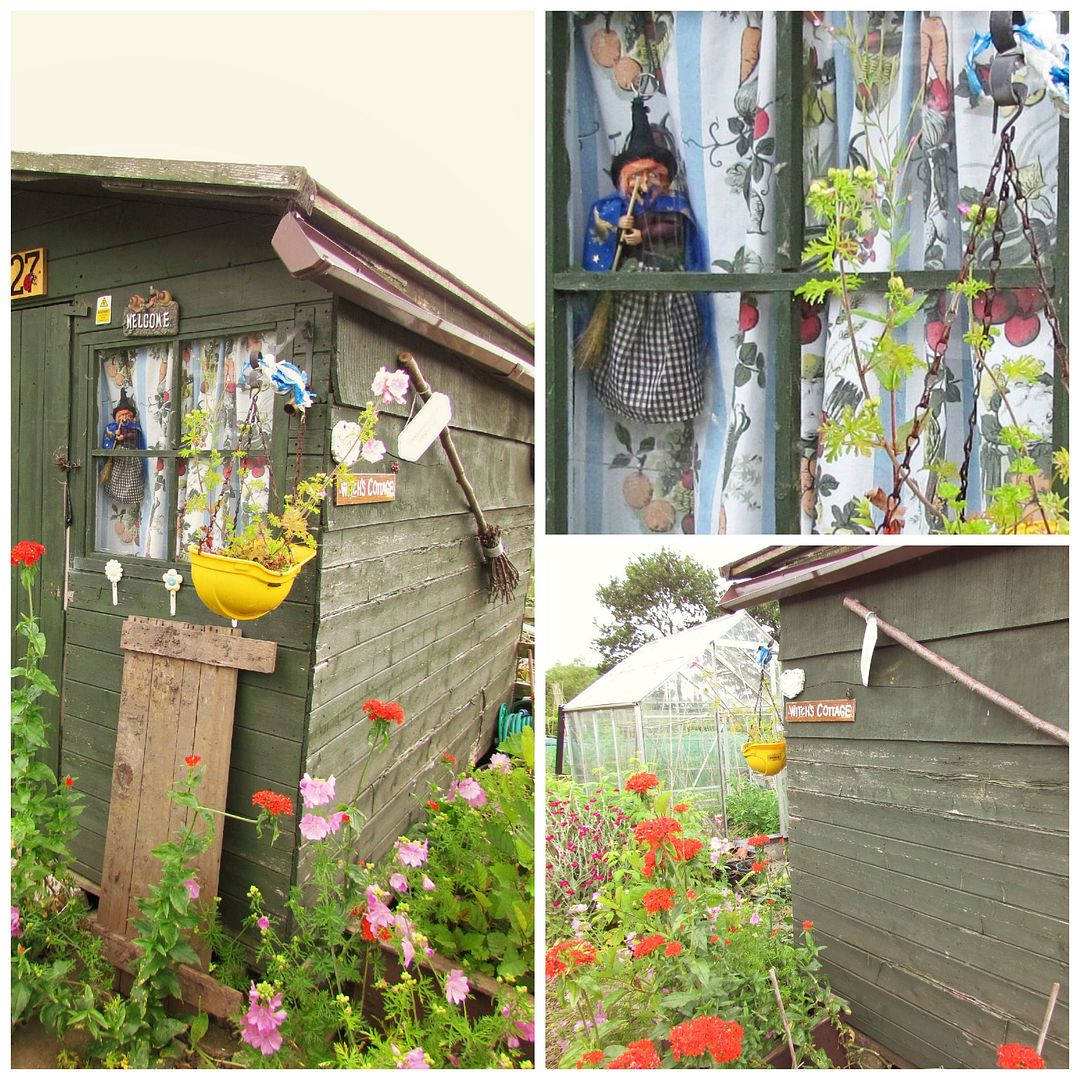 A very fun and flower rambling allotment, definitely more than just vegetables.
(p.s Apologies for the competition posts, it was a New Years Resolution to join in with bloggers comps - I'll try and balance them with my other posts)