This week was a blustery one. Rain and winds of 50mph battered my poor house and the garden was left a mess with several fence panels blown over and broken, pots everywhere, plastic greenhouses ripped to shreds and also making their bid for freedom. My Union Jack is now a mere tattered rag. Nothing else could be done but stay in until the storms had passed.
Candles and games whilst the dogs both hid under the dining room table.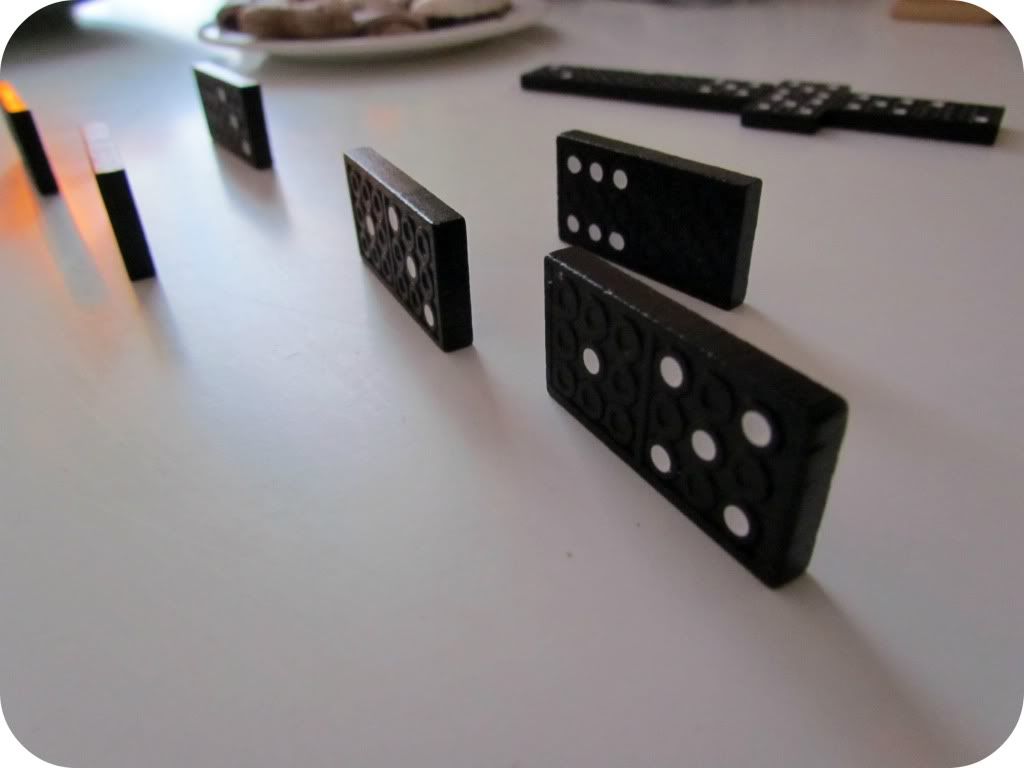 Snuggly blankets with mugs of tea whilst rain thrashed the window panes and the wind whistled terrifyingly down the chimney.
Lanterns and lebkuchen leftover from Christmas. I buy it each year as it reminds me of my German lessons at school when our teacher would bring it in as an end of Christmas term treat.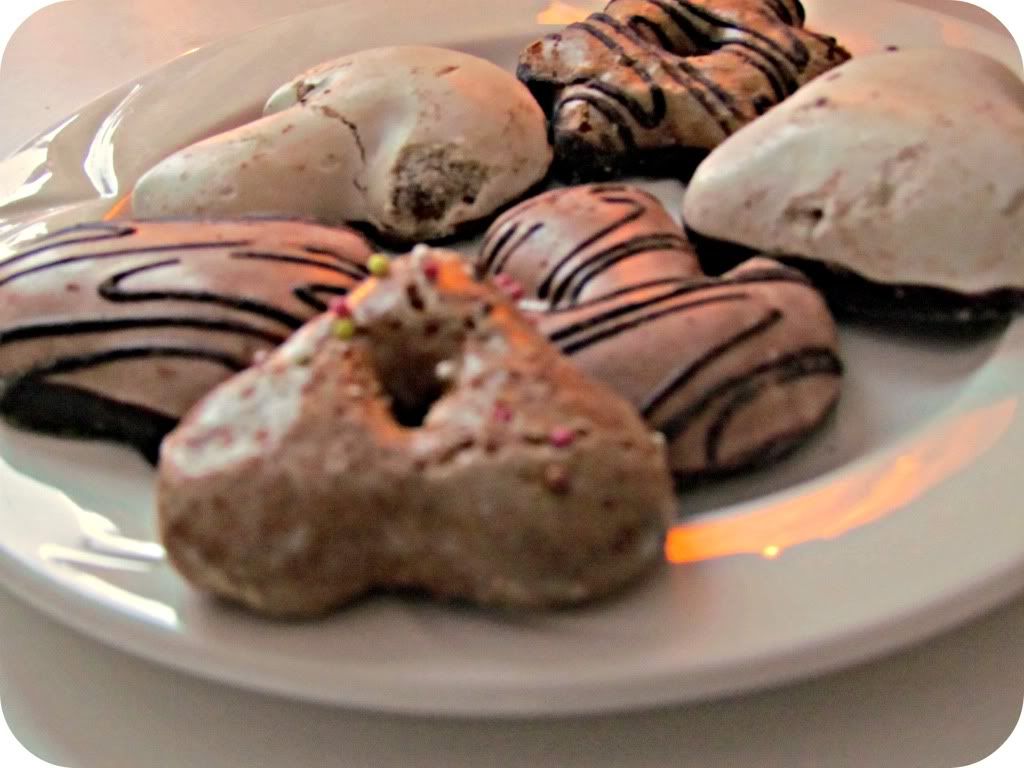 I love hot water bottles and have quite a collection of them now.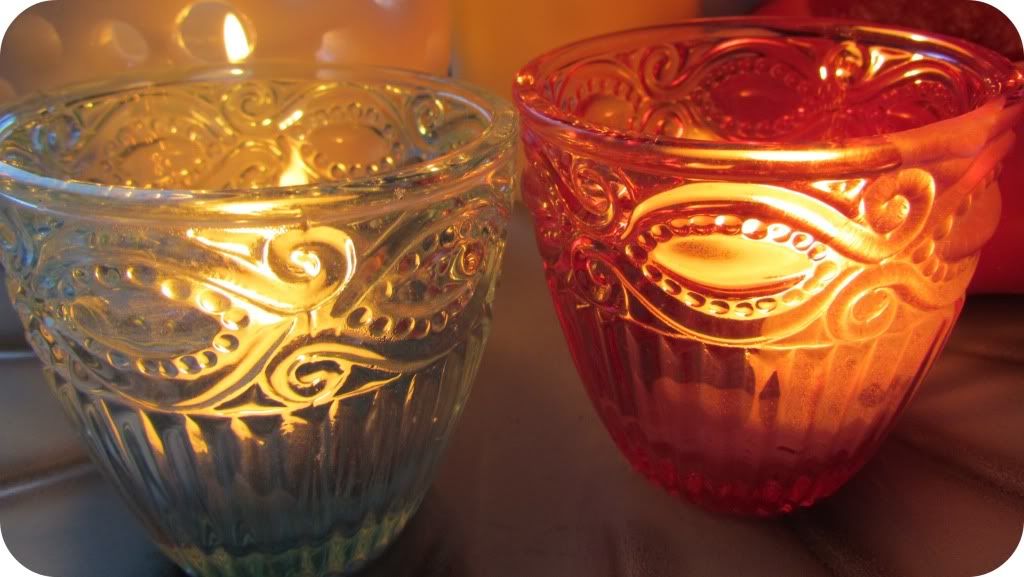 Despite the damage to the garden it was all quite exciting - I do enjoy a bit of fierce weather.
It has been refreshing to take down all the Christmas decorations and bring out some new trinkets. I won the bunting below in December on the fab Rosalilium Blog and it looks great across the chimney breast. Each pennant is made from lino printed waxed paper by Mangle Prints - gorgeous isn't it? I wish I had a craft such as this - maybe this will be the year to get arty?