Aunty Bird had a

Mad Hatter's Tea Party

for her birthday. Pretty mismatched tea cups and saucers, joyous roses and gorgeous cakes of every description were a sight to behold.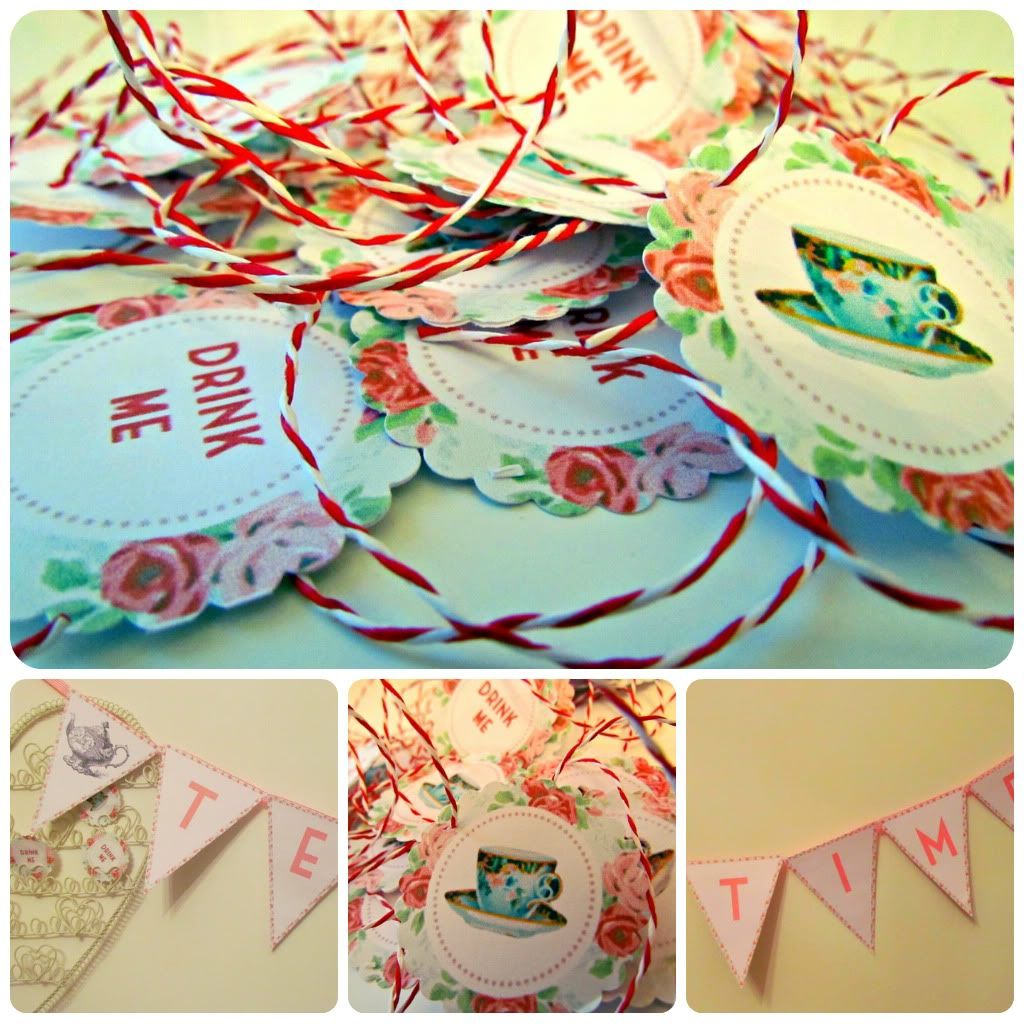 Of course I had to have a go at some printables - bunting,

Eat Me

,

Drink Me

tags and flags. I love it and with my new 2 inch scalloped craft punch there's no stopping me

:)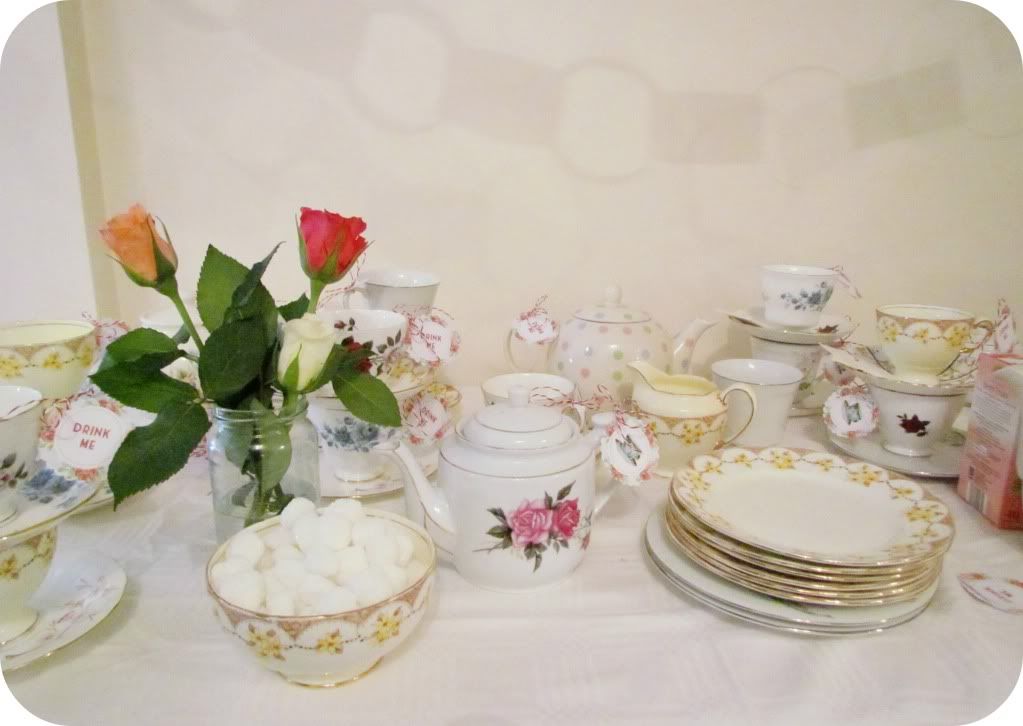 Aunty Bird did an amazing job with her OH putting together a lovely party. And look at the cake stand she made below from thrifted china. Don't you just love teacups!?!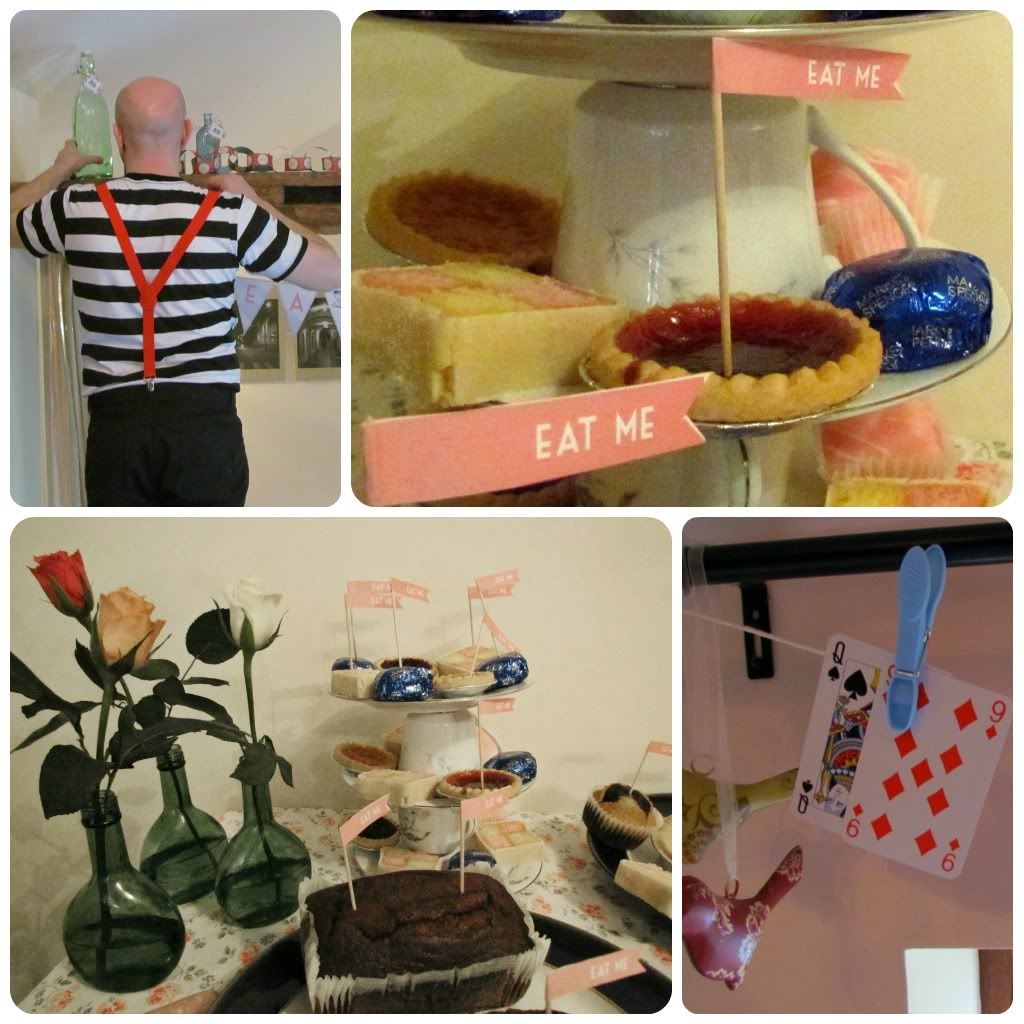 So many cakes of which I have now given up until I look less like Humpty

:)

I love baking but oh my doesn't it pile on the pounds. Boooo to calories. The

raspberry jam

frosted

pink

cake looking all oozy below will be my last bake for a while.
The fancy dress efforts were brilliant, such craftiness and quirkiness put into them.

Playing cards

,

Mad Hatters

, the

March Hare

,

Alice

of course, a

white rabbit,

Tweedle Dee, the

Queen of Hearts

and a marvellously sinister

Cheshire Cat

who scared Little Bird

:)
I will post my printables up in the next week so you can use them if you wish at your tea parties. If I can't bake then I will just do more Photoshop fun!
A very merry unbirthday to you. xxx