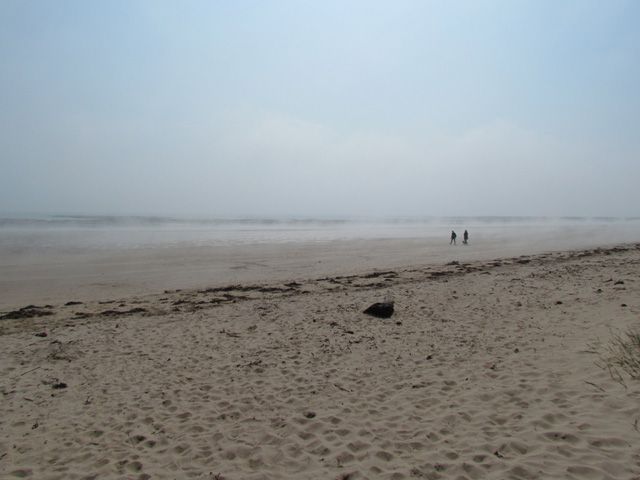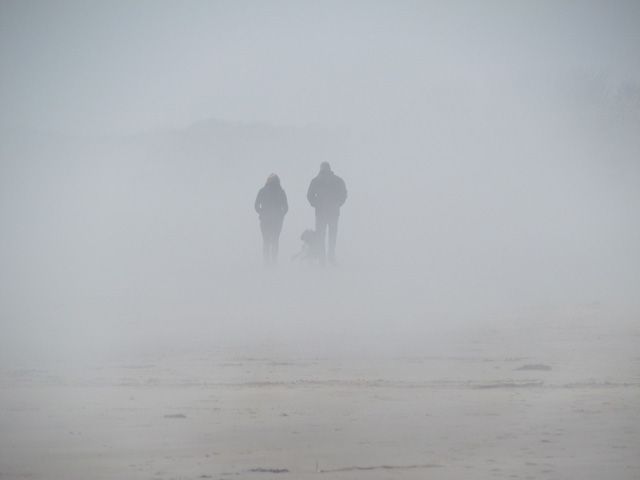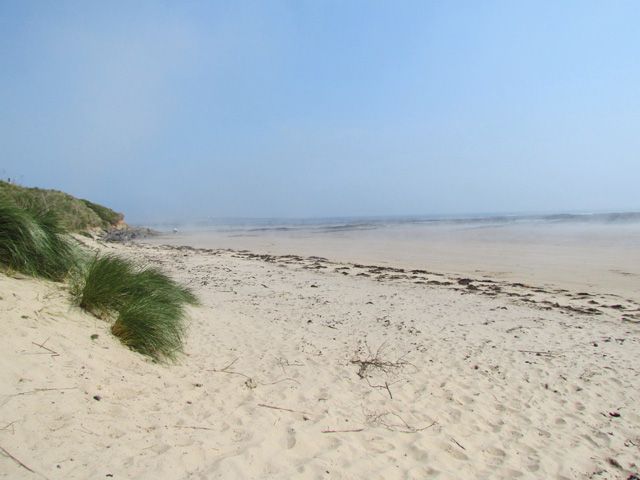 Late morning and the sea fret lingers on the coast of Northumberland, swirling around dog walkers who emerge from the cold dense air like apparitions in waterproofs and walking boots.
The fishing hamlet of Low Hauxley may be accustomed to a few spectres since this area was an ancient burial place and excavations have found remains from the Bronze age under the dune system, marram grass anchoring secrets from thousands of years ago. An eroding coast of cairns and cists containing human bones and beakers decorated with incised markings.
The beach gradually
appeared
through the shroud of mist as I walked with my trusty terrier, pattering paws on flat sand rippled with patterns of coal dust. Crab pots left by rocks and a smattering of beach huts on the coastal road, today's inhabitants alongside their Neolithic neighbours.