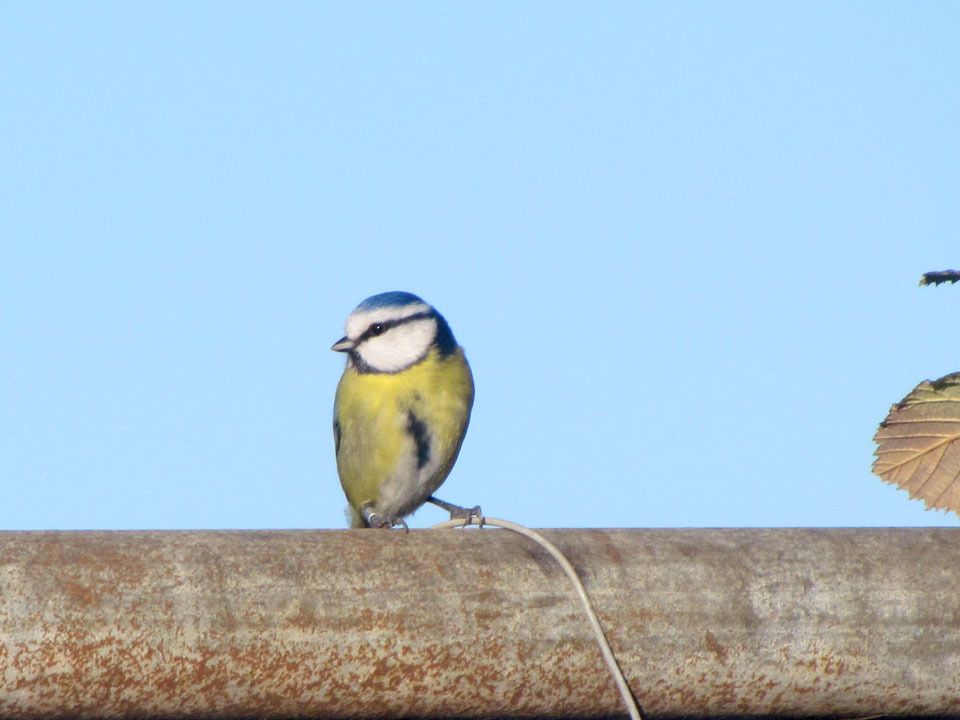 Happily chinking the china in the sink as I washed the morning's dishes, I was accompanied by the sound of a melodic chirping from beyond the open back door. With blue skies and a sun with impending spring warmth I saw the neighbour starting the gardening again after the winter's break, the gentle rays encouraging folk out to clear away the brash from borders and prune overgrown shrubbery. Could he hear it too?
Up in the budding rowan tree is a small bird with a powder blue cap and a breast like the yellow daffodils starting to bloom already. The Blue Tit, an urban garden favourite and famous for its nostalgic cheeky piercing of the foil on milk bottles.
Nimbly its head bobs about and agile feet perch on branches with upside down acrobatic antics to match squirrels on the peanut bird feeders. This is the start of the breeding year for Tom Titmouse as he is colloquially known, an old Norse derivative for diminutive creatures.
It's time to give the birds a little help, keeping the food and fresh water supply and also this week is time to put up nest boxes for the future generations of garden birds. It's worth a little research into this as quite often ones you see for sale are unsuitable and more decorative rather than practical or birds. Hardwood is best for insulation, 19mm thick and make sure it's located out of the way of predators and that the entrance hole is not facing the prevailing wind or strong sunlight. Lots of information can be found with the BTO and you can register to take part in the Nest Box Challenge, something we will do as part of our home education nature learning.