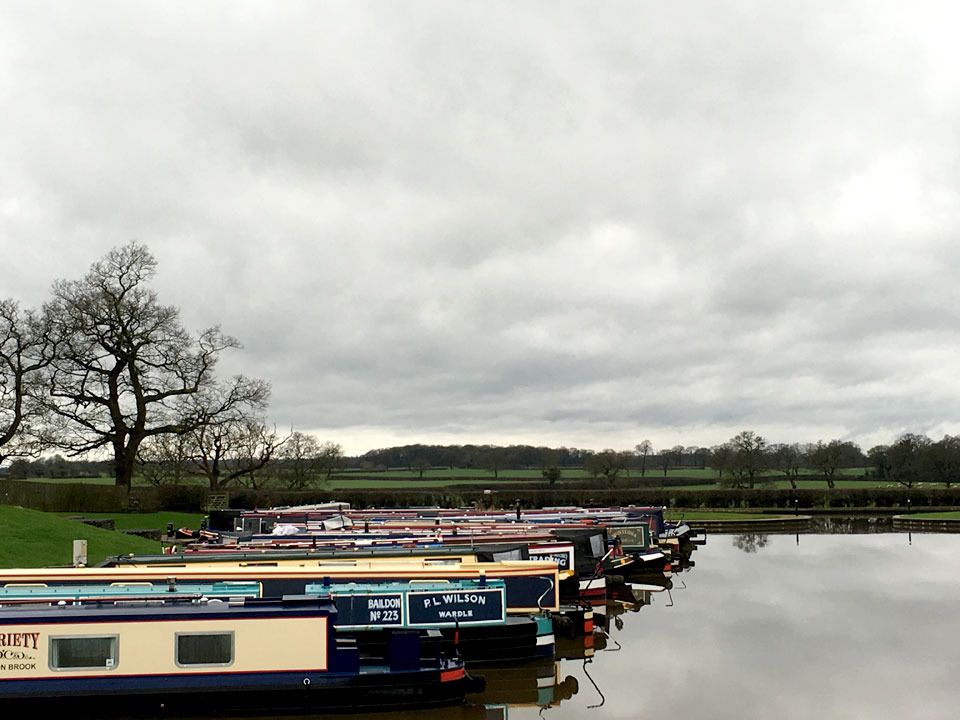 We have driven past the entrance to the boat marina so many times but never ventured in but on a cloudy, wet day just ambling around the area, we thought we would take a look. LB loves boats so it was worth stopping off at to see the rows of pretty canal boats.
There's a cafe/restaurant here that is useful to know for the future as it seems a nice relaxed location just off the Shropshire Union Canal for us to come for lunch one day in the spring/summer when we can sit on the terrace and enjoy the view.
I love finding these little secret places in my local area when we have our quick trips out, we get so used to travelling further afield that we often forget what's on our doorstep.