Back snooping around my parent's garden. Feeding the chickens and tending to the older poorly chuck that has her own separate pen as she was getting picked on. The rabbits live in here too.
Dad built the pen himself and what an accommodation it is for these lucky chickens. Dad's been keeping chickens for about 6 years and this is the second flock now. I'm lucky too as I get all my eggs for free which equals LOTS of cakes to bake....
It's quite hard work. Dad spends a lot of time cleaning them out, tending to them and letting the older chicken that gets bullied walk around the garden, accompanied of course. They used to have one chicken that came inside to watch tv every night.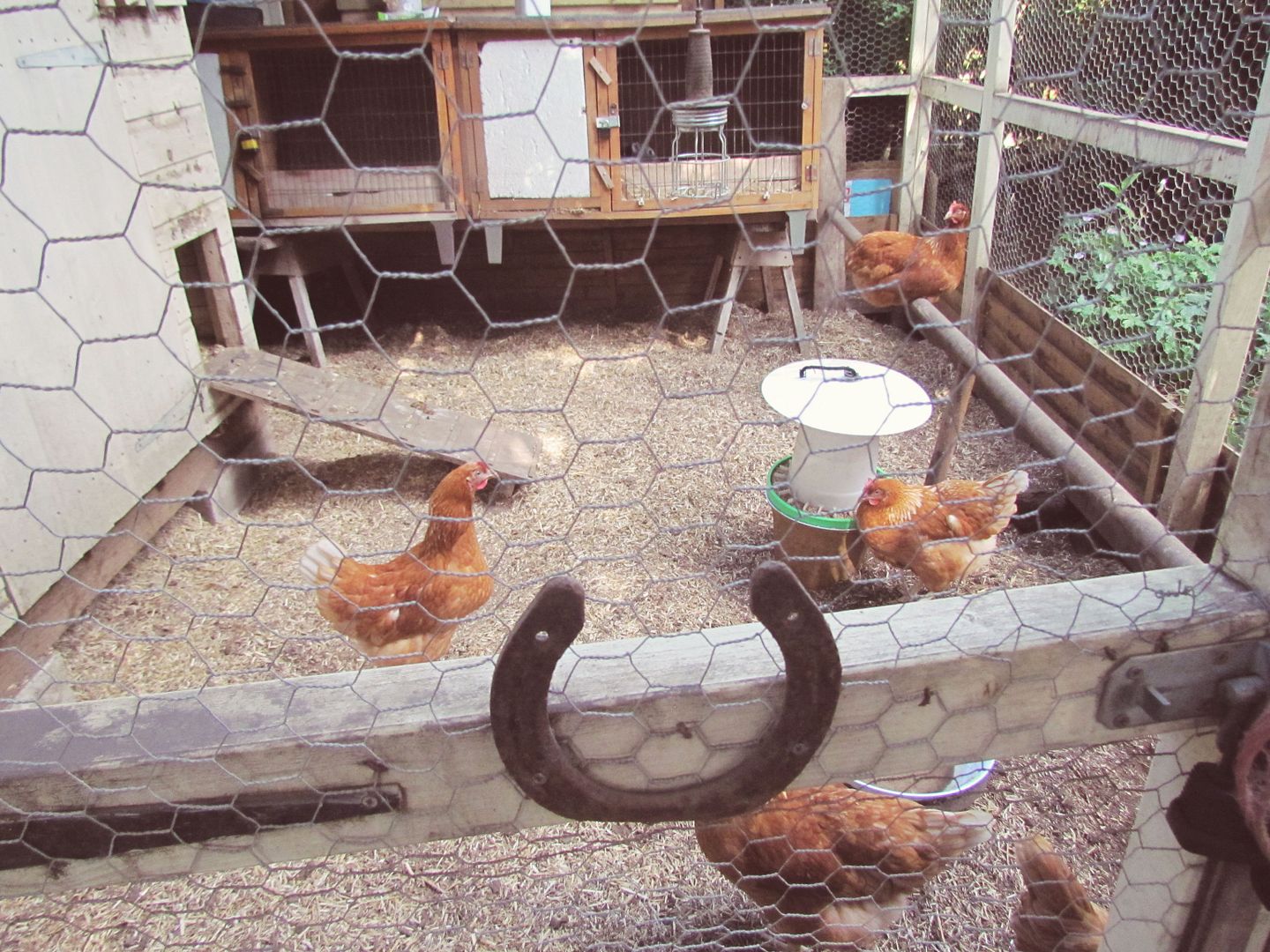 Mum's trinkets and treasures balance Dad's more working areas of the garden. This is my childhood garden and it used to be quite different with a stripy lawn and rows of marigolds. Funny how our gardens change over time to suit our interests.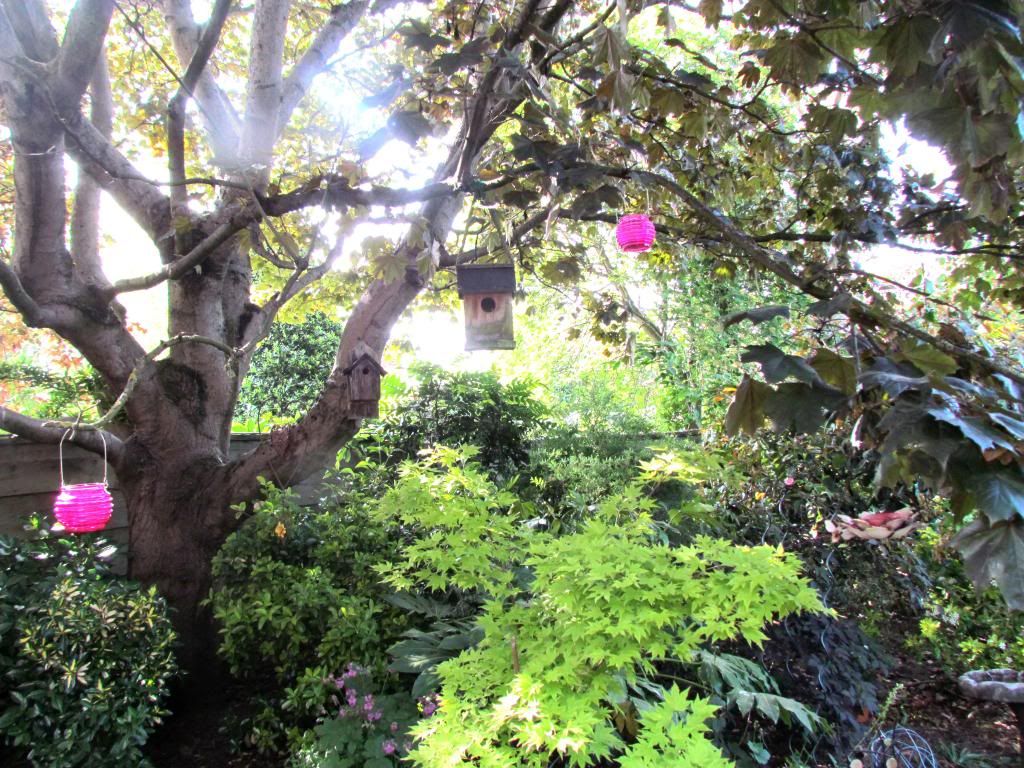 I told you....plenty of ornaments......
An old sink with herbs growing and cat nip and cat grass for the two feline friends that live here.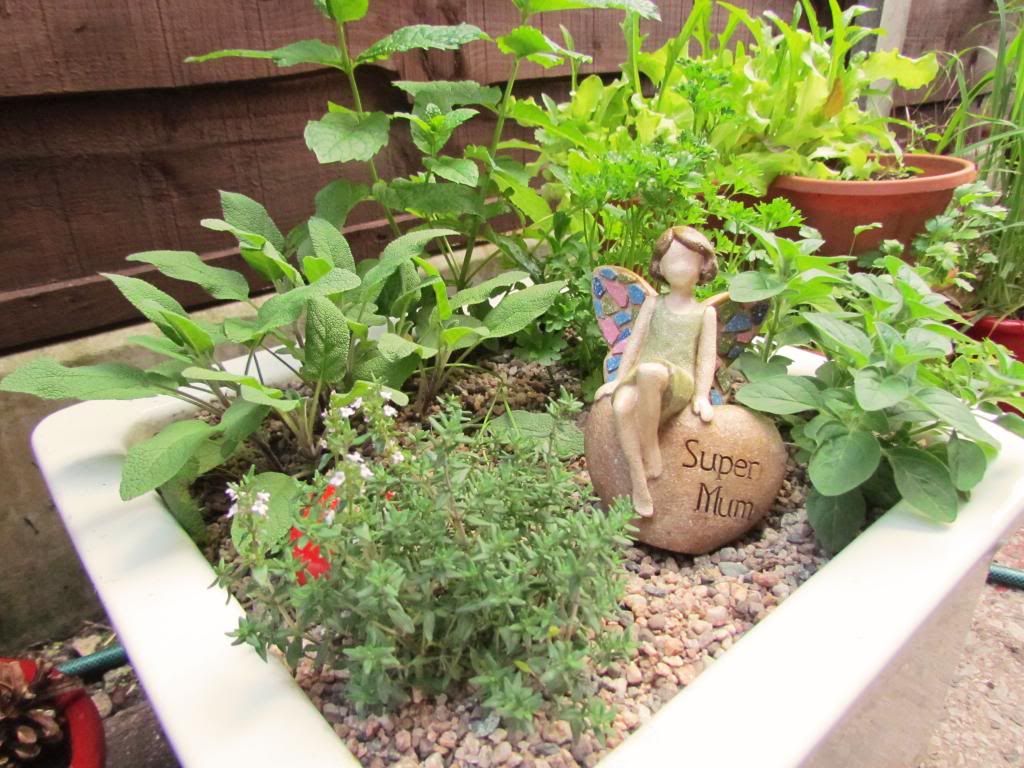 Mum has claimed this area outside the side door as her own. Painted the veg storage shed and planted her flowers and herbs here. I think it works that they have their own separate areas although they do both enjoy helping with the chickens together. Feisty bunch they are, poor mum got swooped off her feet whilst feeding them veg scraps last week :)