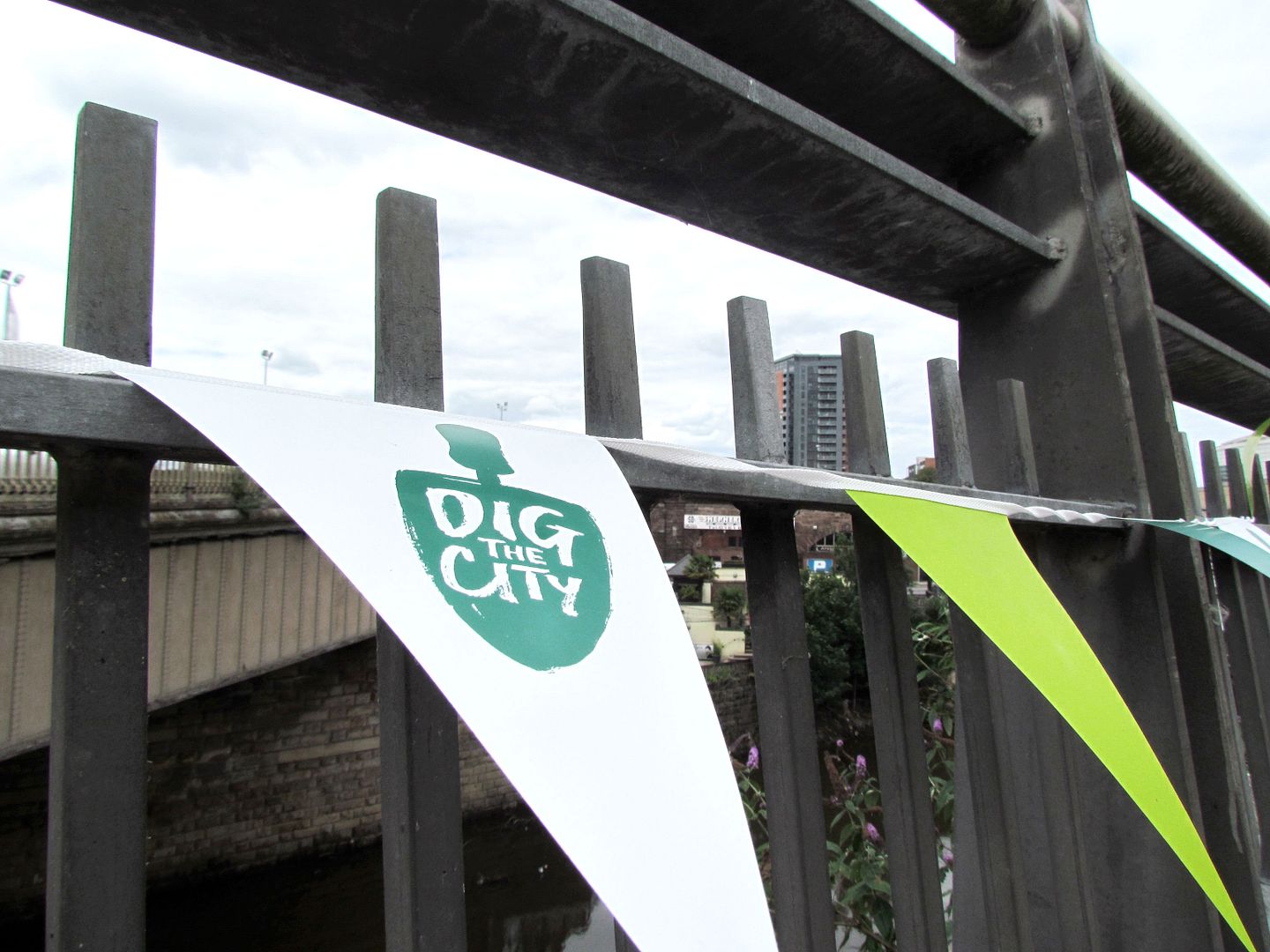 Last week we went to Dig the City - Manchester's Urban Garden Festival. Starting by Manchester Cathedral we saw some fun and unusual planting displays from a swamp monster to a planted up office and sofa. Fun ideas to do with pieces of old furniture.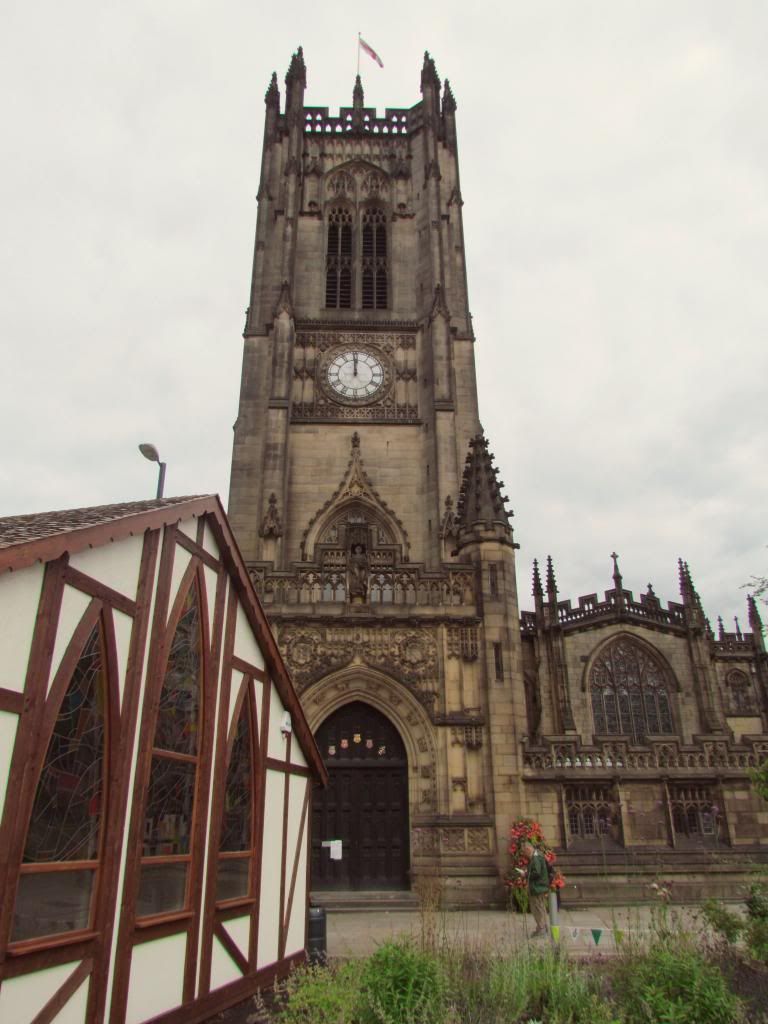 Children's play garden with a wooden snake.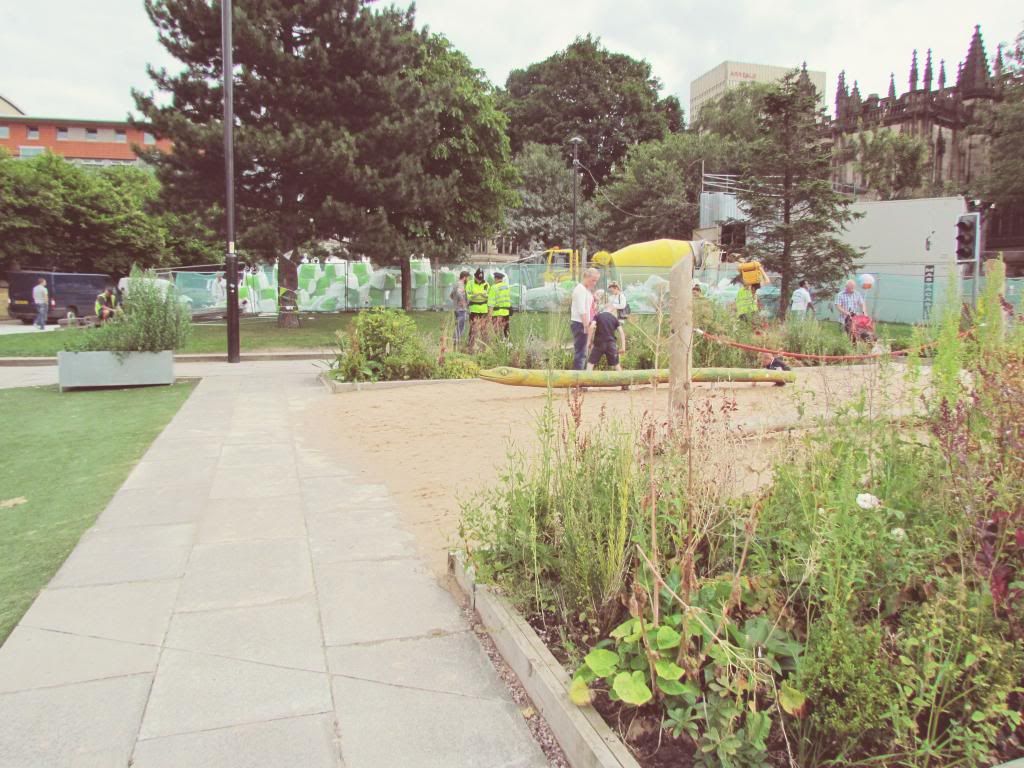 Lots of colourful planters. Wouldn't mind some of these.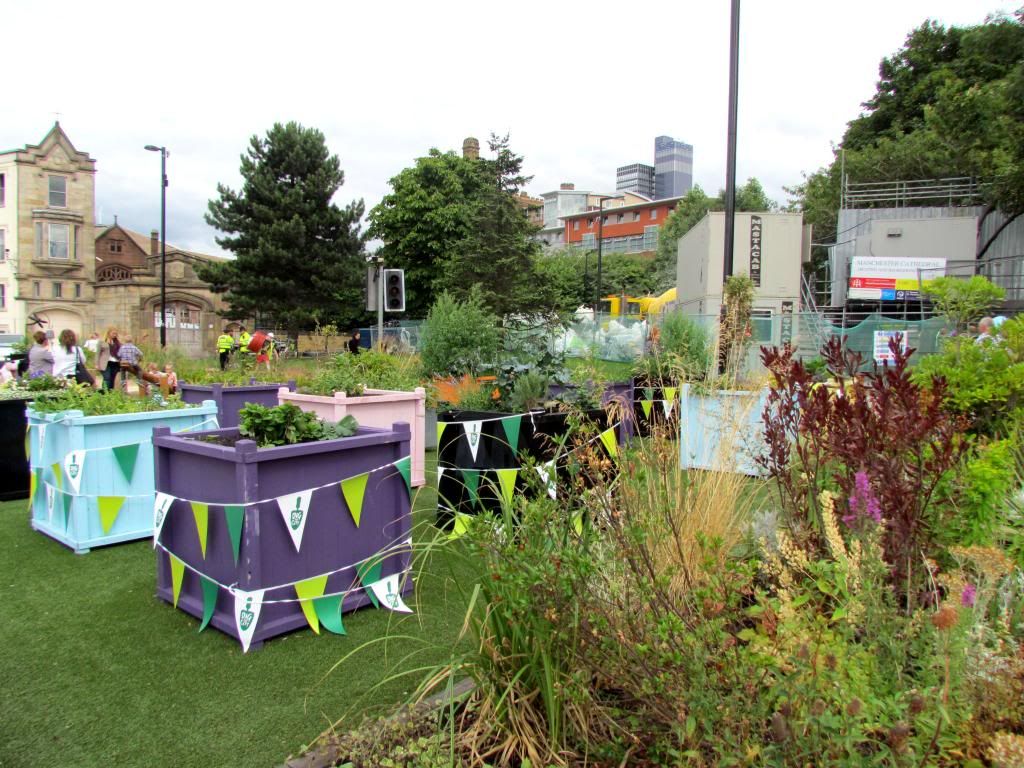 I'm a Mancunian but do not often go in to the City much these days since moving across into Mid Cheshire. This was a great day to have an explore with such floral treats along the way. The sun was shining and we had to time to look at buildings we would usually pass and ignore.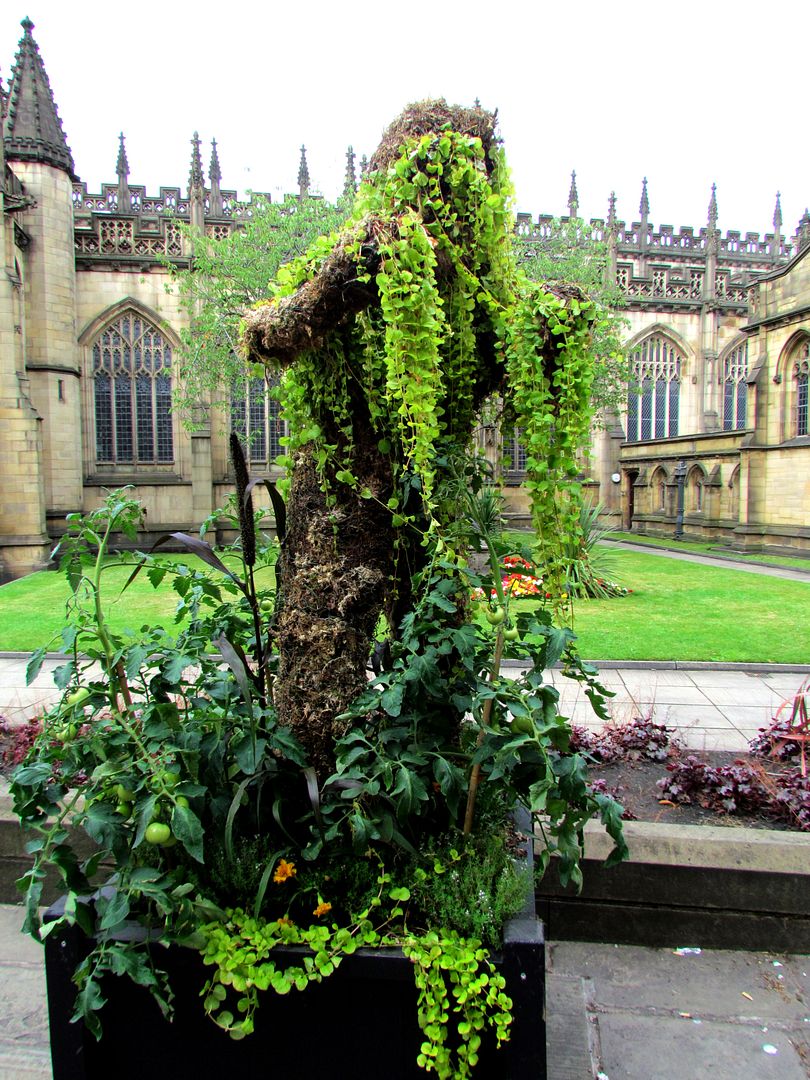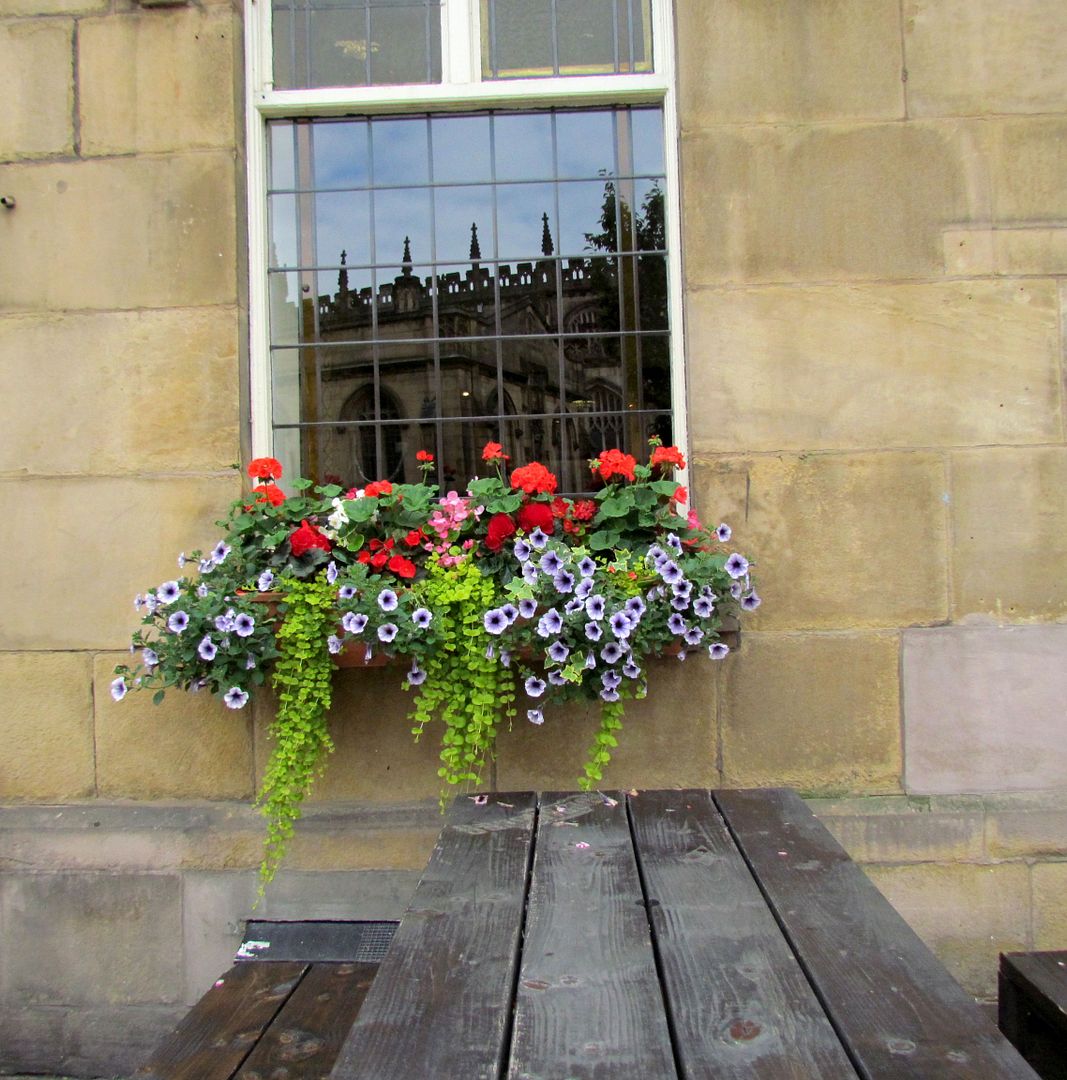 Manchester Cathedral - currently being renovated and a small chapel has been built outside for services at the moment. Can you see the floral cyclist between the pleached trees? I love the filing cabinet display, it was probably my favourite with strawberry plants tumbling from its drawers.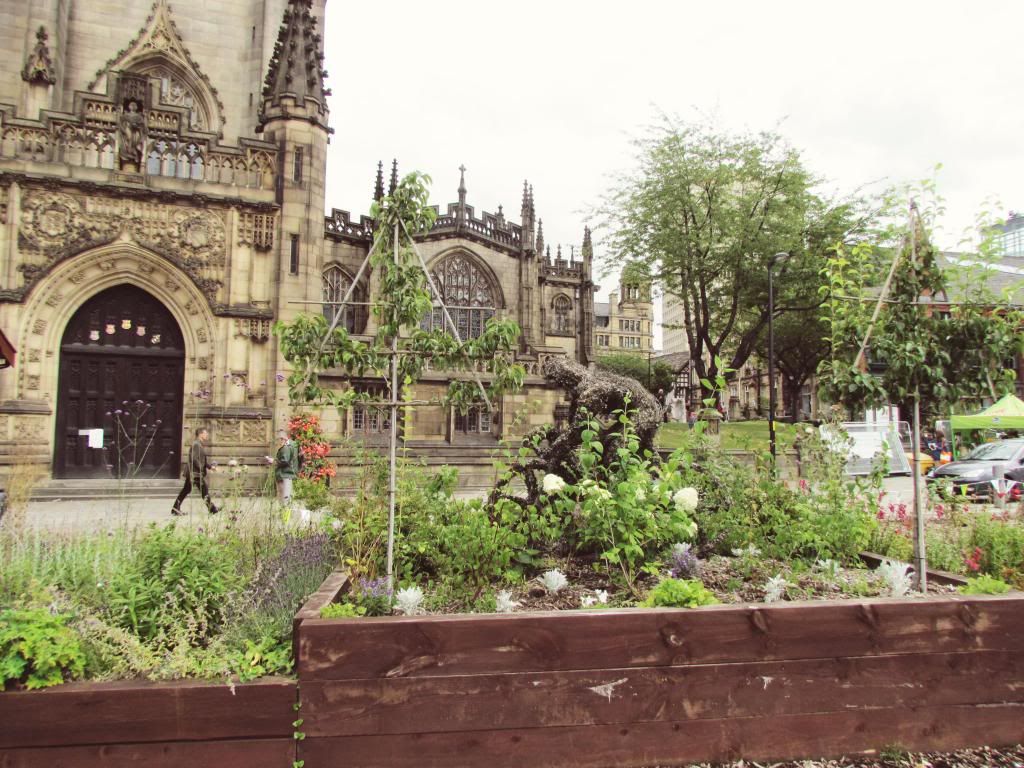 There are some great bars near the Cathedral Yard, some with real character like The Old Wellington Inn in Shambles Square which is the only remaining Tudor building in Manchester. The Shambles I believe was an area of butchers shops and the gutters would have had all the blood and guts running down it. A spooky area too and I'm sure plenty of folk from a time gone by pass that thin veil from the spirit world many a time past midnight.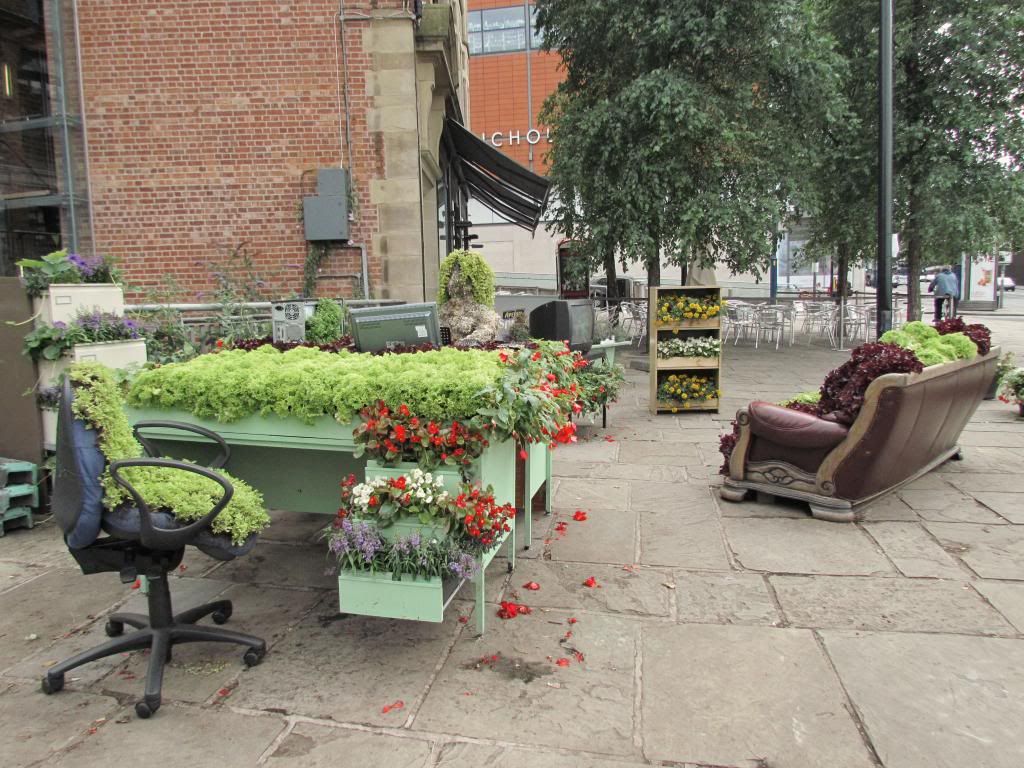 Fancy a rest on the lettuce sofa?
Tomatoes lining a balcony taking in the sunshine.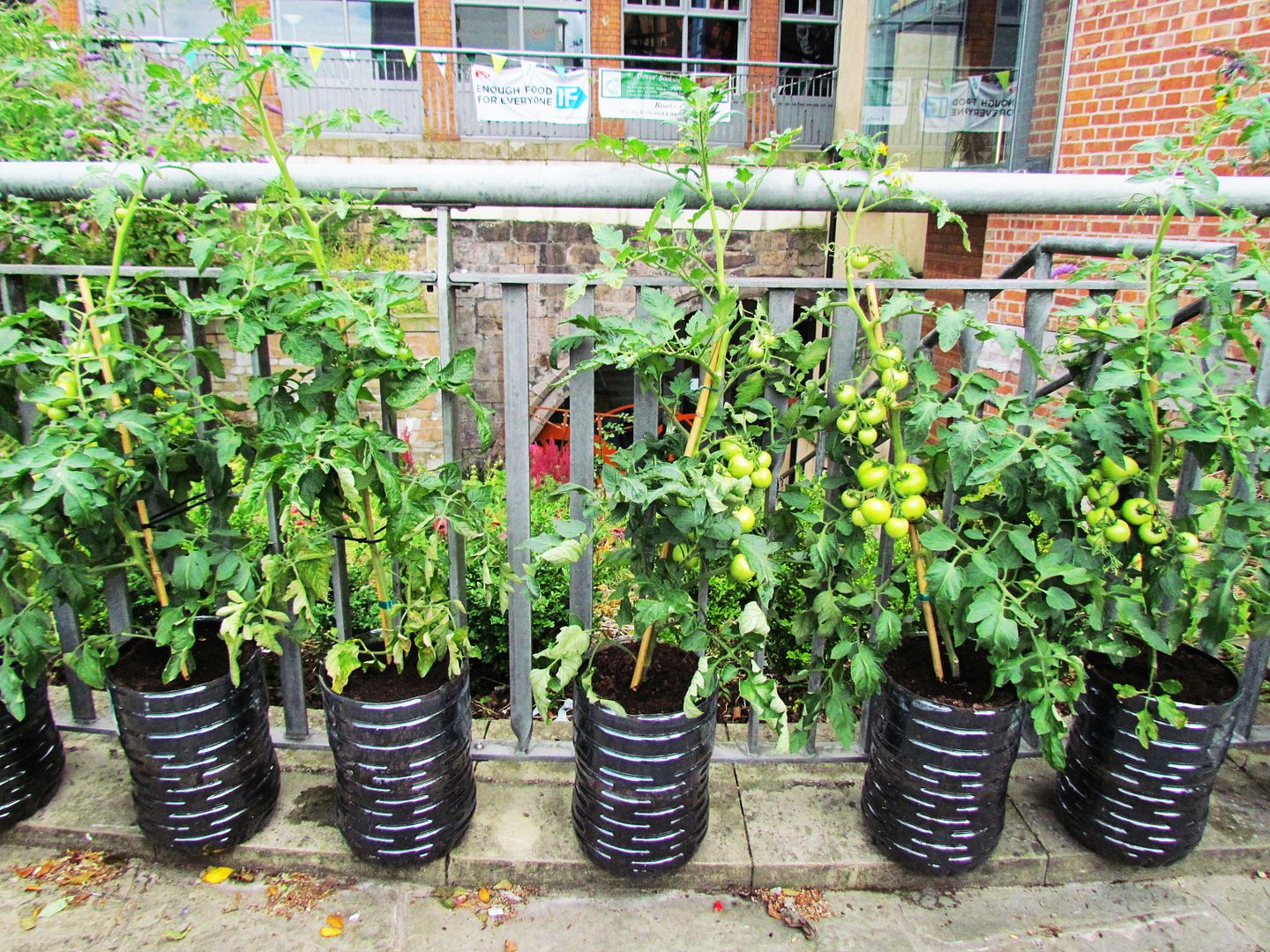 On to Exchange Square and the Printworks which used to be where my father worked when it was the Daily Mirror newspaper, Withy Grove, housing all the printers, until it closed in 1985. I grew up with Robert Maxwell being a common topic of conversation, even after his mysterious demise in the early 1990's off his yacht.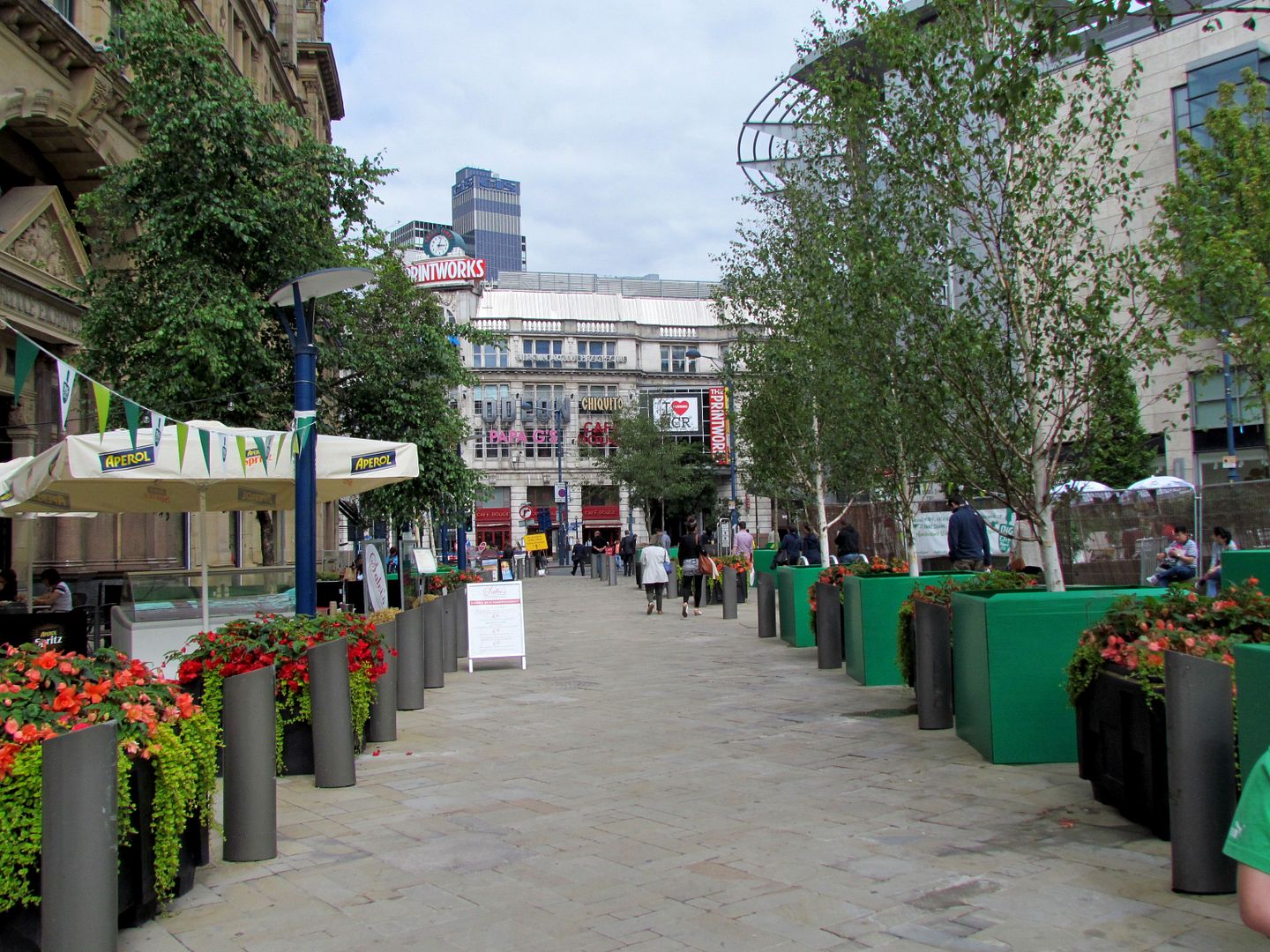 Beautiful balloon flowers were everywhere, so vibrant against the blue sky.
The bedding display below was Manchester City Council's gold winning entry at the RHS Tatton garden show this year.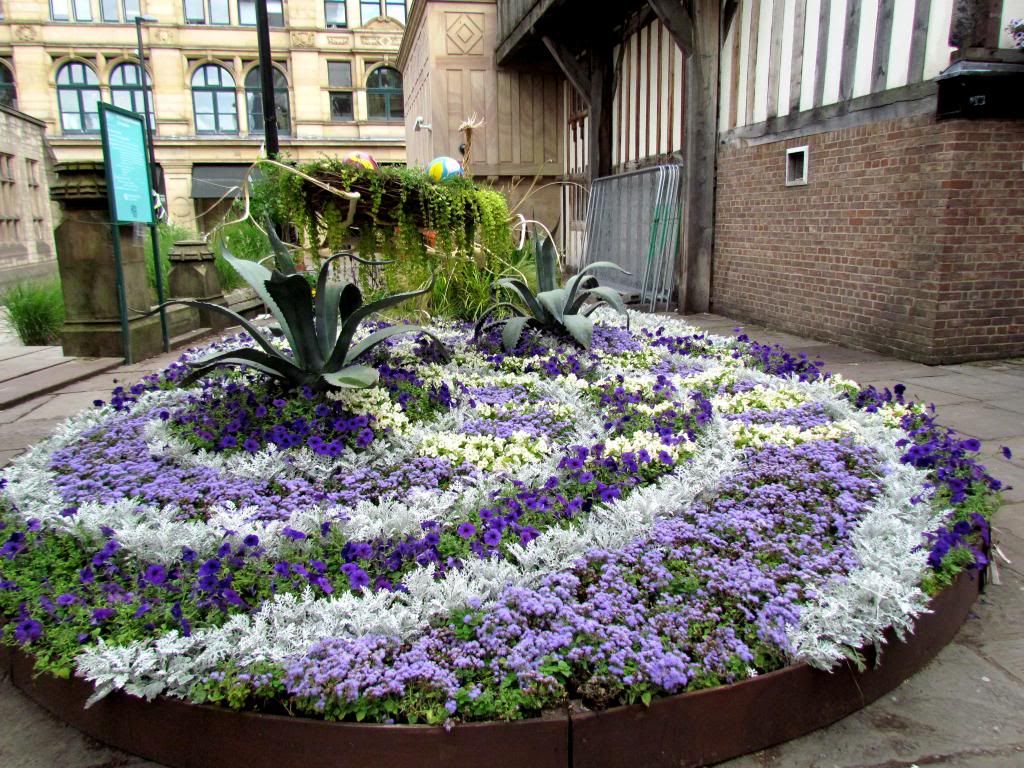 Plenty of places to hide behind a potted plant for a drink and a relax with a good book.
Scrummy posh food along the route. This ice cream van for grown ups was amazing - they sell ice cream delights such as marmalade and toast or

pink peppercorn

. I really love unusual combinations of food, makes me think of The River Cottage and these pop up restaurants that seem to be becoming very popular.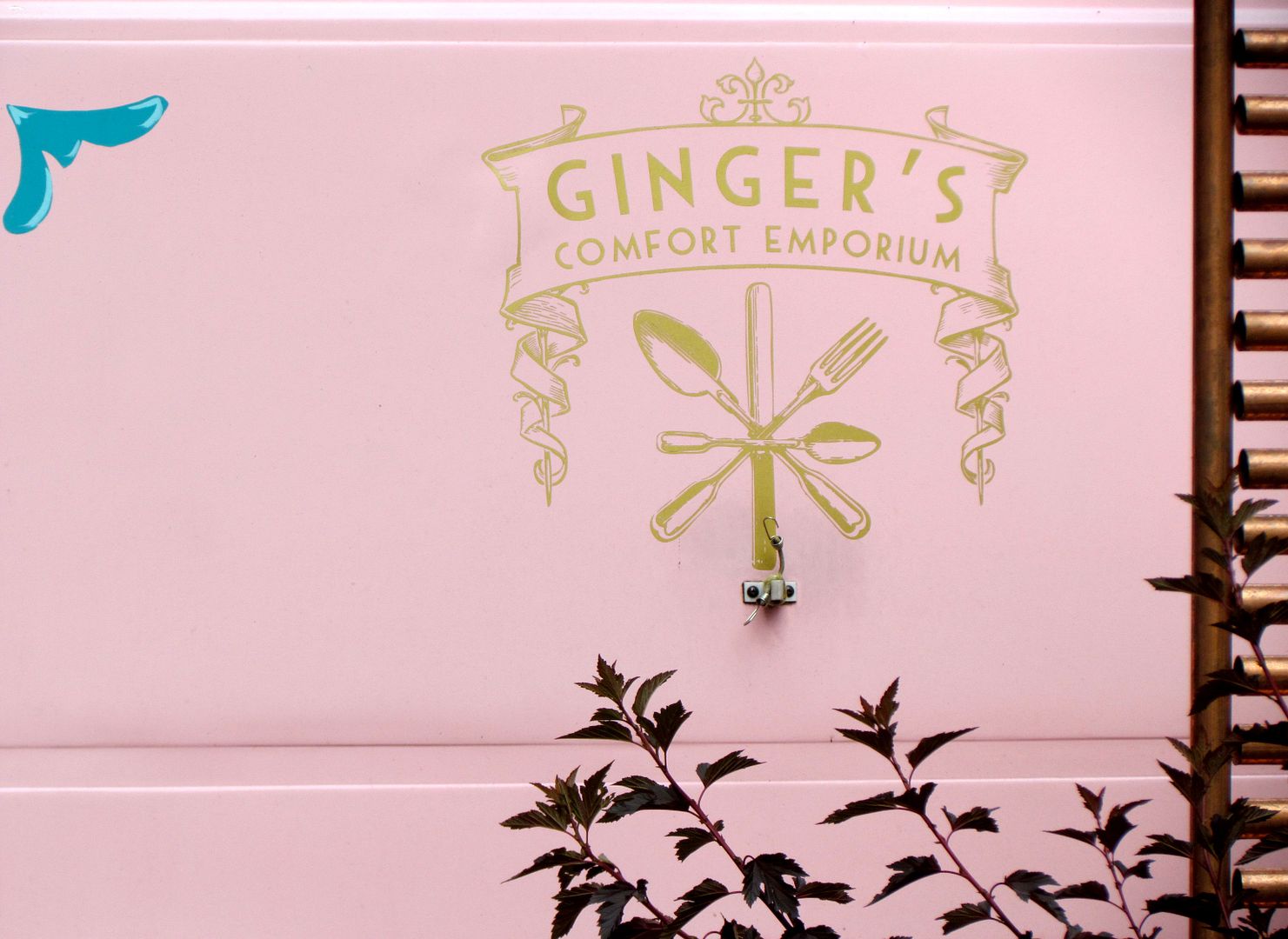 Trees had sprung up in Exchange Square, about 70 I think. A whole calendar of events from Monty Don to Peppa Pig chalked up. Would have loved to have gone to Monty's talk but you know how it goes when you have children. Luckily we don't do Peppa Pig in our household so it was onto the next street full of flowers and foliage......
Part 2 later this week.