I know, I know yet another Jubilee post on a blog but it's been such a long time since my last blog post and I had to join in and show you our local festivities!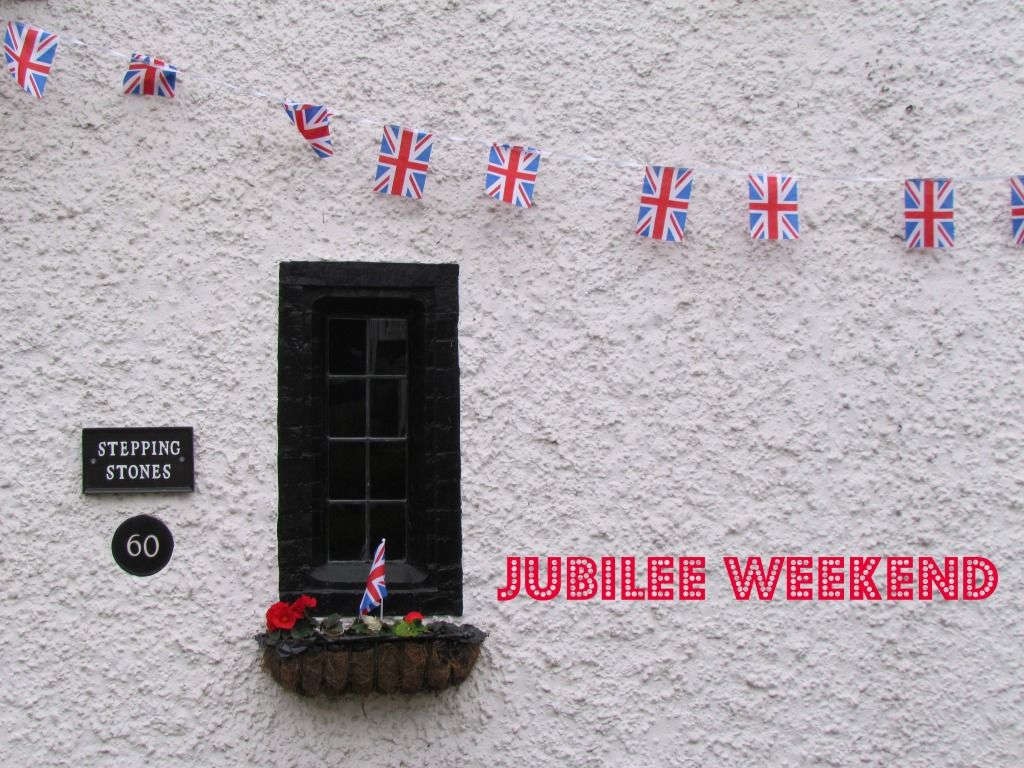 Our town itself did not have much happening but as we ventured into the surrounding rural areas we found a lovely village party and scarecrow trail. Happy people milling around and church garden parties with cake stalls and BBQ's.
Serious bunting heaven for me. I wish bunting could stay up all the time, it makes me so happy to see it fluttering in the breeze so prettily.
The scarecrows were wonderful too. Great community effort and such fun to see what characters lay around each cobbled corner or proudly sat in glorious cottage gardens. I wonder how each scarecrow reflected the personalities and interests of the householder?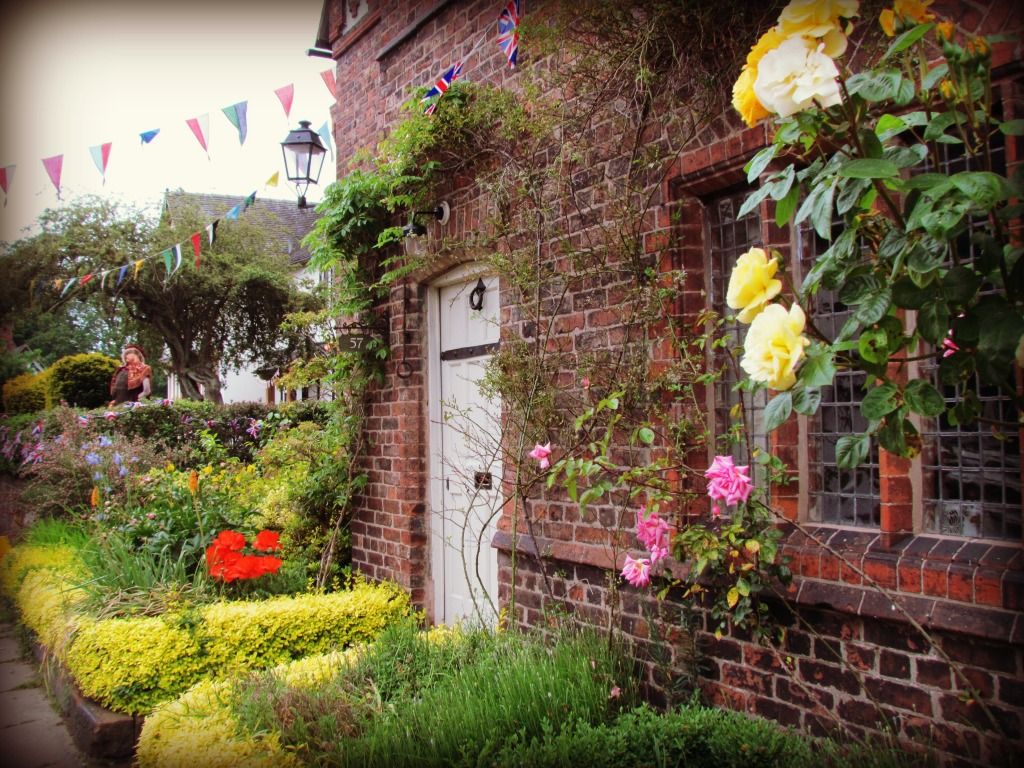 Pink, yellow, red, large as teacup roses. Clipped hedges and peonies, blousy and bold. Wooden front doors begging to be knocked upon. Oh to look in these houses that teased me with their floral displays and treasures through leaded glass windows.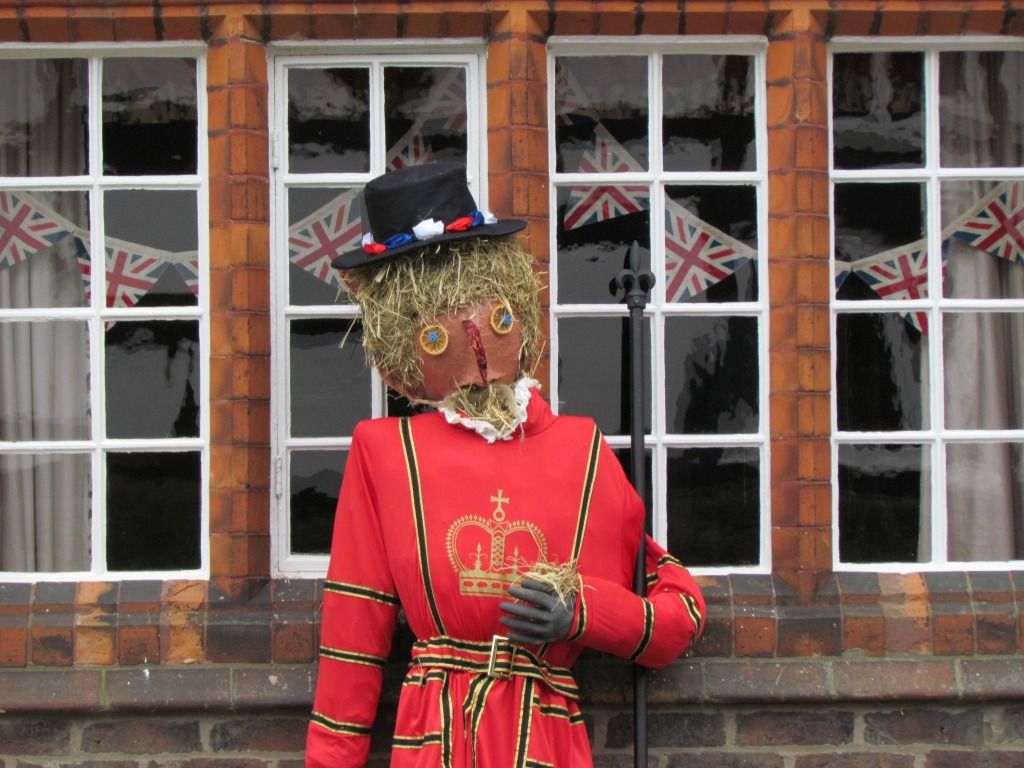 No. 57 cottage. Yes please. Sigh. I could be very comfortable living in this village with a front door surrounded by iris, clematis and honeysuckle.
One day when we move house I think I will see if the area has a scarecrow festival first. It's on my wish list :)
Secret gates to beautiful walled gardens stuffed full of herbaceous perennials. Such care taken throughout the whole village with billowing hanging baskets and door wreaths.
Do you care to join this knitting granny? I don't think she would mind if we perched on the other end of the bench.
Signs around the village - 'Open Gardens This Monday'. What a shame we couldn't go back this time. I have been to an open garden here before as a matter of fact and it was a wondrous garden with long rolling lawn towards a vegetable plot and views over the Cheshire Plains.
This was my favourite scarecrow - a man after my own heart. I hope you all enjoyed your long weekend and I'm having fun now reading through all your blog posts.