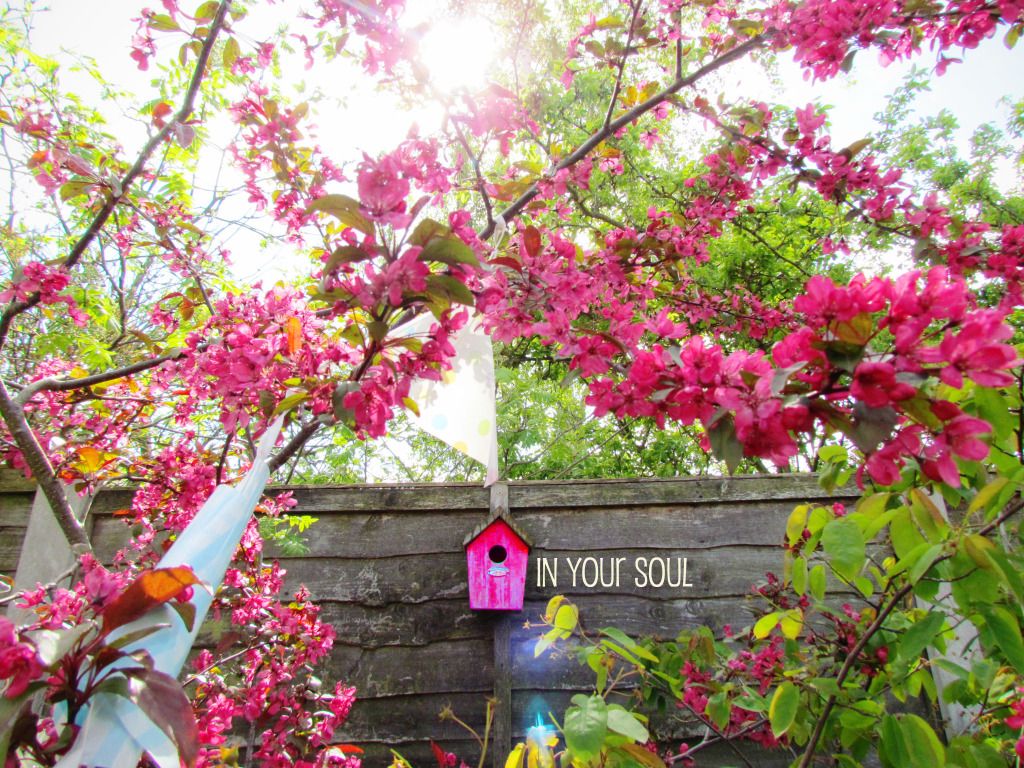 A whole spring season passes in the garden. Magenta blossoms welcom
ing feathered friends back. Surprise blooms from forgotten pots. Simple pleasures of pegging out washing with an excitable toddler twirling in sheets. That outdoor smell on clean fresh bedding.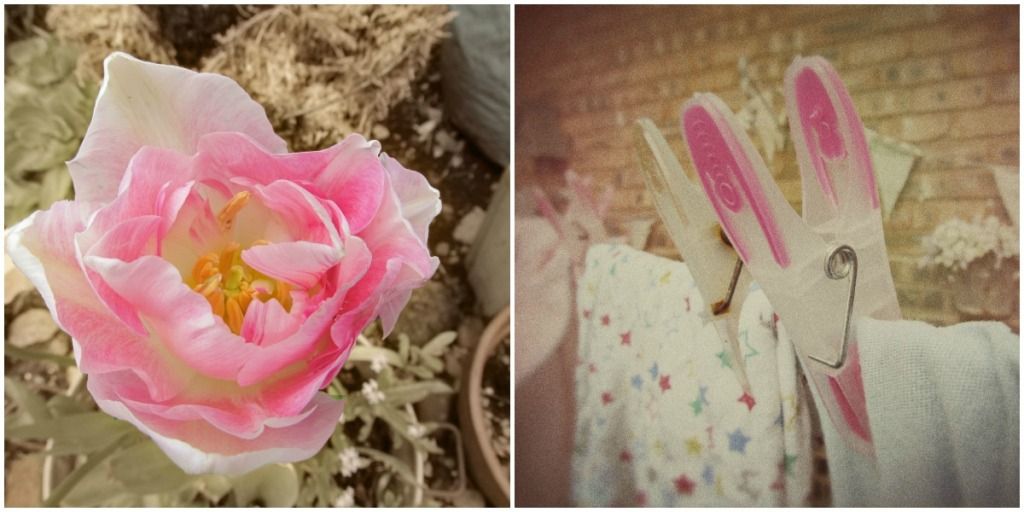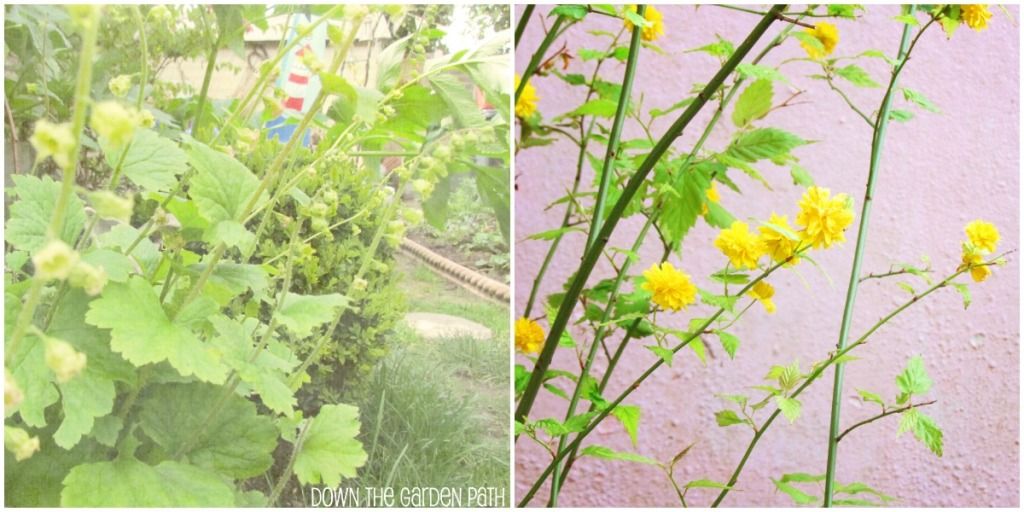 A quiet garden despite a fairly busy road and occasional holiday flight path. Every so often an army transport helicopter (a Chinook?) and funny microlights. I wish for a hot air balloon to go by. Comforting noises of people and work but not too much as we can always hear the birds and our thoughts. Enemies and friends, slimy and spotted. A whole row of beans just stalks so I plant something else and don't worry too much. It's all a bit overgrown but oh well.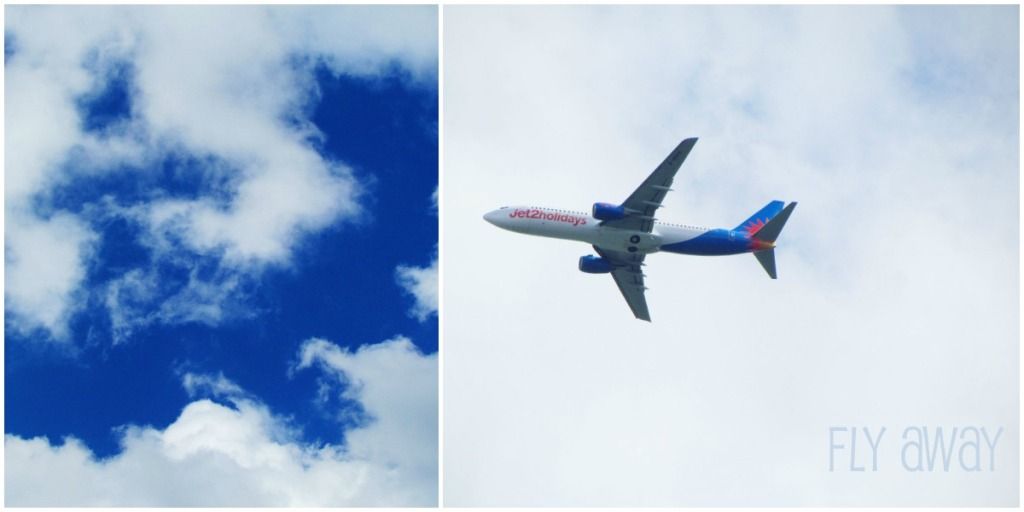 My extra room, my potting area - a production line from seed to allotment or maybe flowers for the garden, cheap to grow our own.
Nightly checks in the small greenhouses for those sneaky shell fiends that munch too much.
Strawberries, broad beans, tomatoes, blueberries and courgettes all line the edges of the decking alongside herbs. Snip, snip, a little extra to add to dinner. Smiling pansies as we pass. Glorious allium fireworks here and there, I'd forgot I'd planted those too.
The season has seen celebrations for Daddy Bird and family visits. Chats over the garden wall about the resident housemartins - wonderful aerial displays but much poop! Loads of bunting. Being silly. Blowing bubbles, splashing water.
Dogs sunbathing and barking at cheeky cats popping over the fence.
Little Bird's toy animals trotting up and down - be careful of the trucks. Zoom.
Climbing, dashing, twirling. Laughing, tinkling little voice.
Many evening chats on the bench with a cup of tea. A quick potter. The sun sets and it's time to come in little one before the fairy lights come on. Squeals and perhaps cries - No, it can't be bedtime! All quiet except for the clumsy flap of a wood pigeon's wings trying to land on the bird table - slip, slip, weeeee, flump, thud. Better luck next time. Door shuts and we say night night but......star gazing later if the clouds clear.