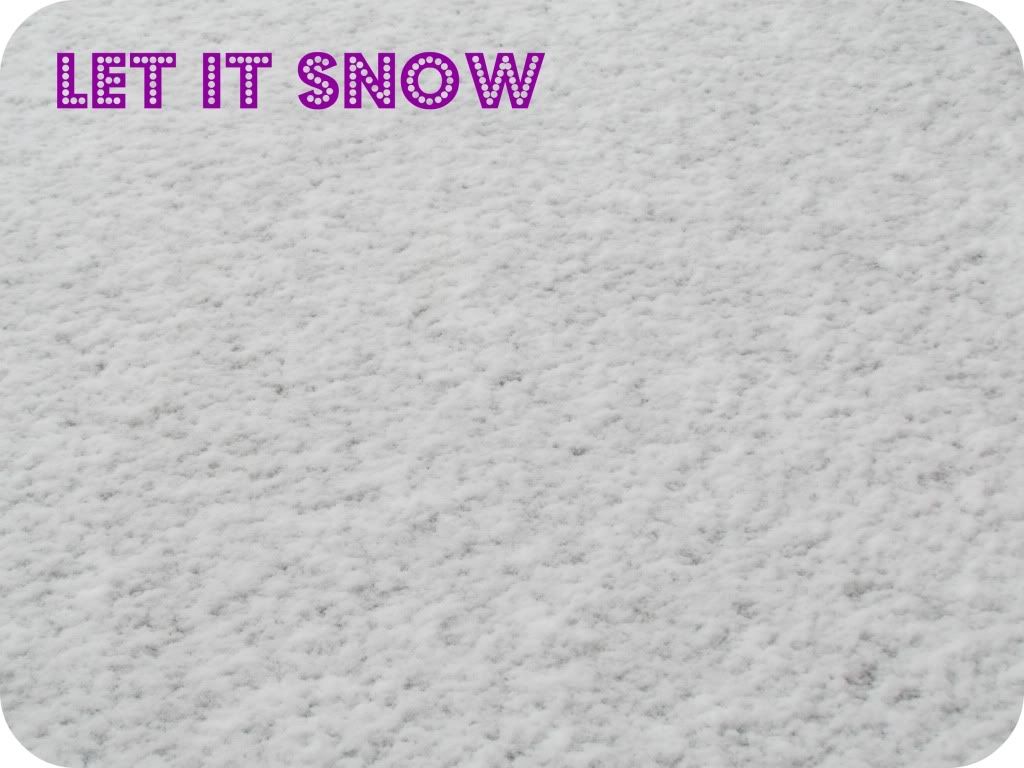 >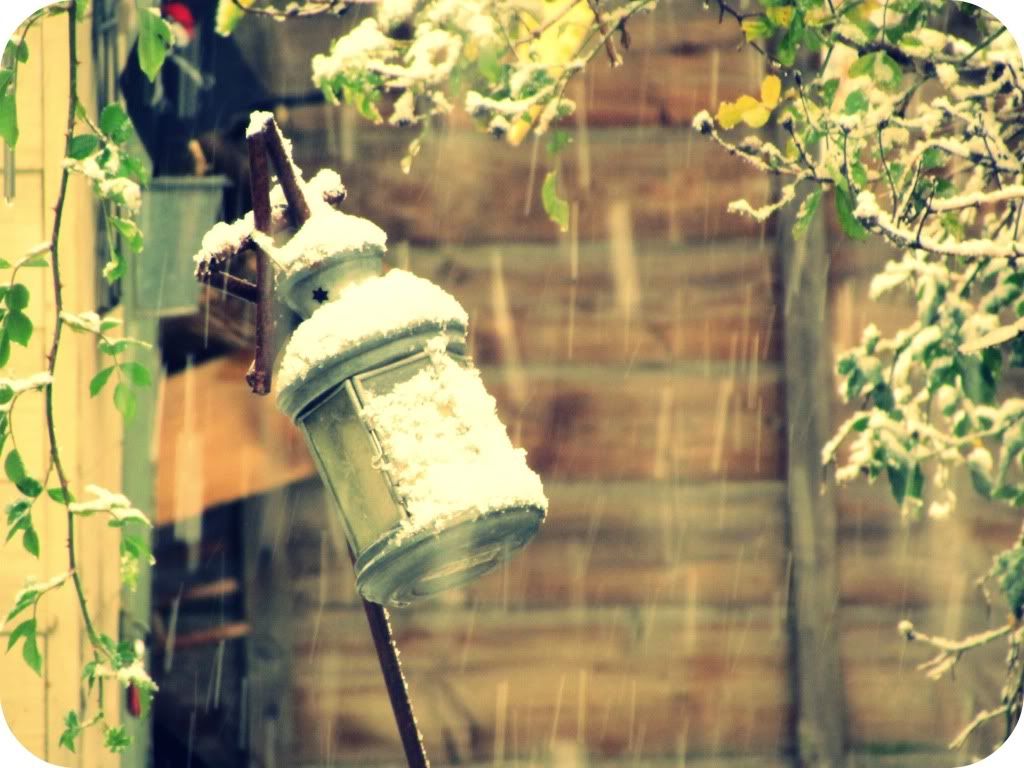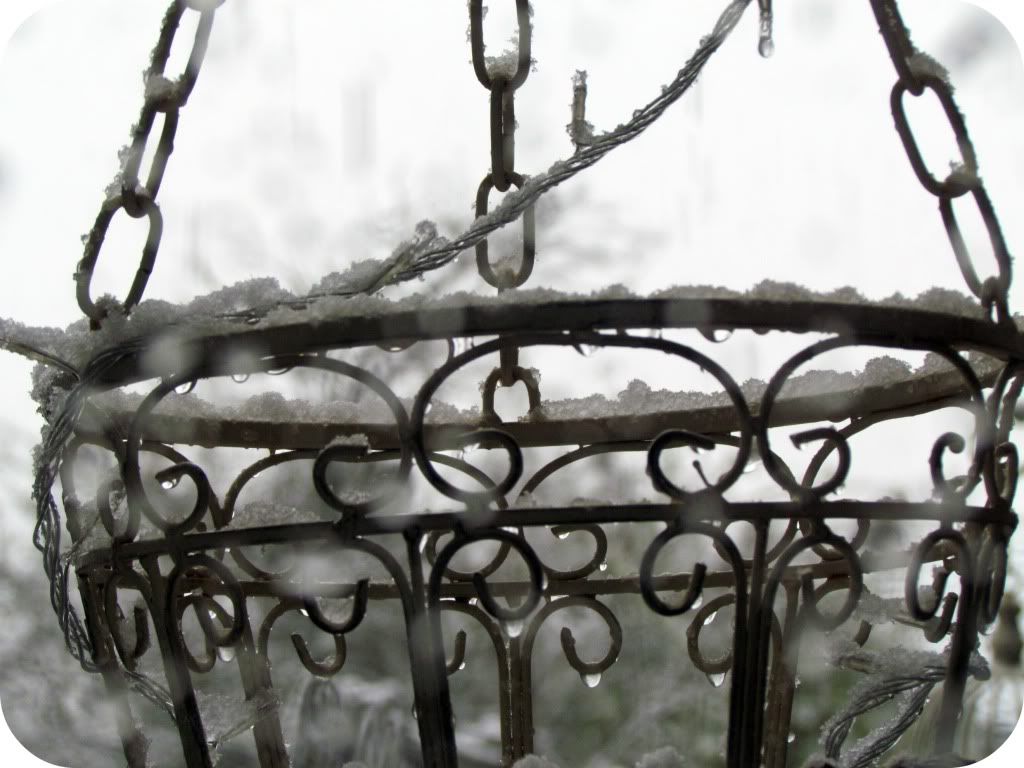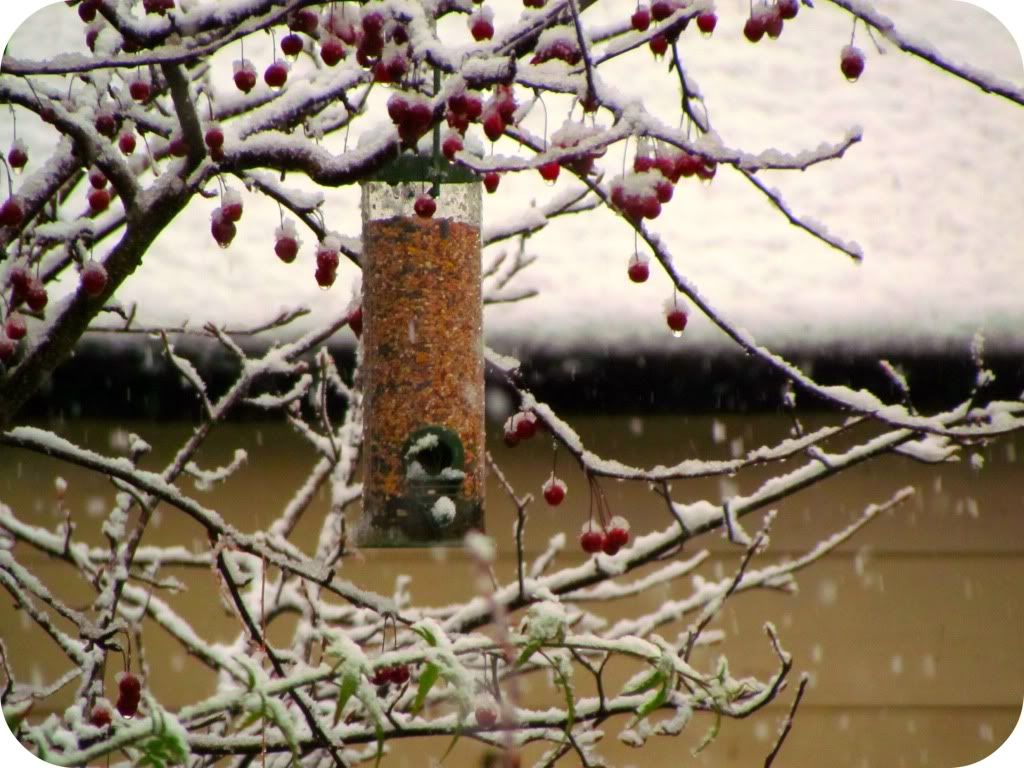 The

SNOW

came fluttering down and I did a little skip - or maybe three. 10 years old again. Teachers saying don't look out of the window because it will make it stop. Don't believe them, I watched and watched, mesmerized. I enjoyed it with Little Bird who smiled and tapped the glass, pointing at flakes resting on the window pane. Beautiful flurries.
Today it is just icy,

SLUSH

and being dissolved by the rain. I am a little sad.