Whilst the evenings have been balmy, we've been making the most of it and exploring places local, finding new pathways through the countryside on our doorstep and discovering tucked away places. By fields and rivers and along canals as the sun started to dip behind the tree line.
Grass tickling legs and gnats trying to have a feast, successfully according to the backs of my knees today - aghhh! Little clouds of biting chaos above the water.
As the end of the day draws in, there is still plenty happening by the canal although at a slower pace. Boats moored for the evening are a light buzz of chatter and clattering dinner plates, folded chairs on the canal side with glasses of wine beside them and dozing dogs.Out on the still water the swan family are eagerly awaiting one of the boat ladies to start throwing some water fowl to them and soon there is a gathering of ducks loking for their share too. A damselfly flitted about but too quick for me and my camera.
Chirping amongst the bulrushes with cotton wound tails and gently movement, an ever so slight breeze to take away the languid stickiness of the day.
For me, the excitement of the canal network are the pathways and adventures that it opens up. You see a secret side of the countryside, passing bridges, farms and it's a whole new area to learn about. I've learnt the names of bridges, discovered goods train lines I didn't know existed, found babbling brooks through parted trees and old disused buildings.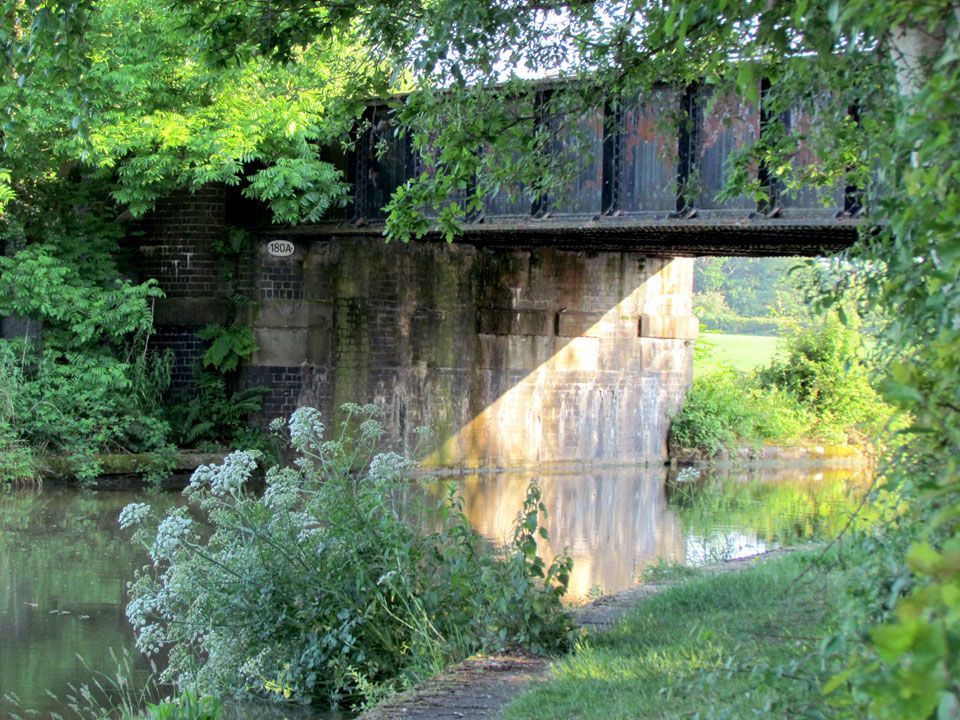 .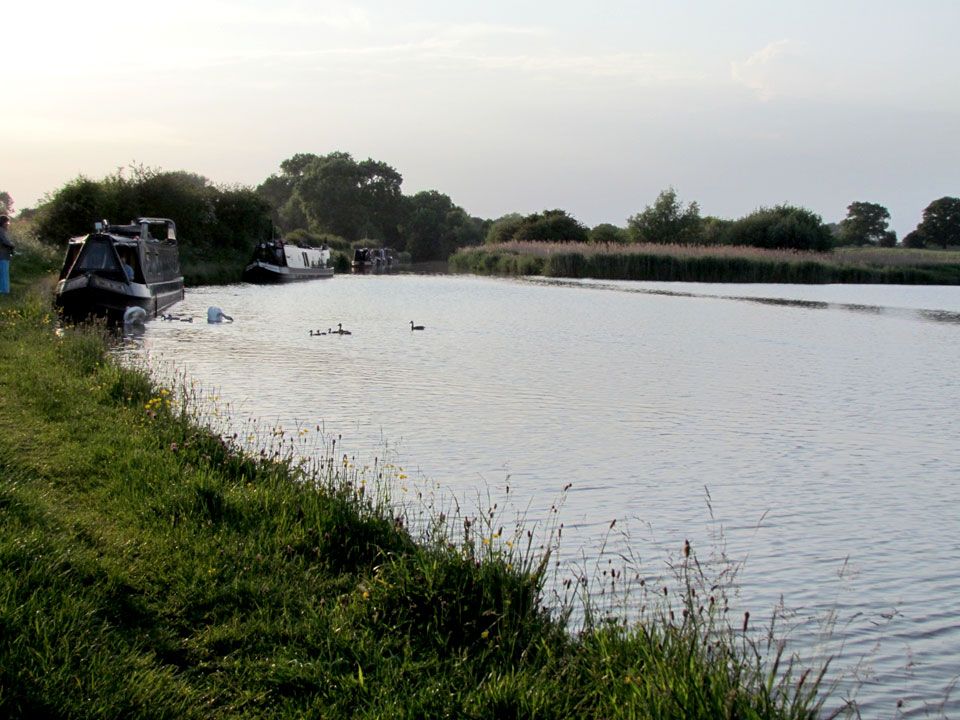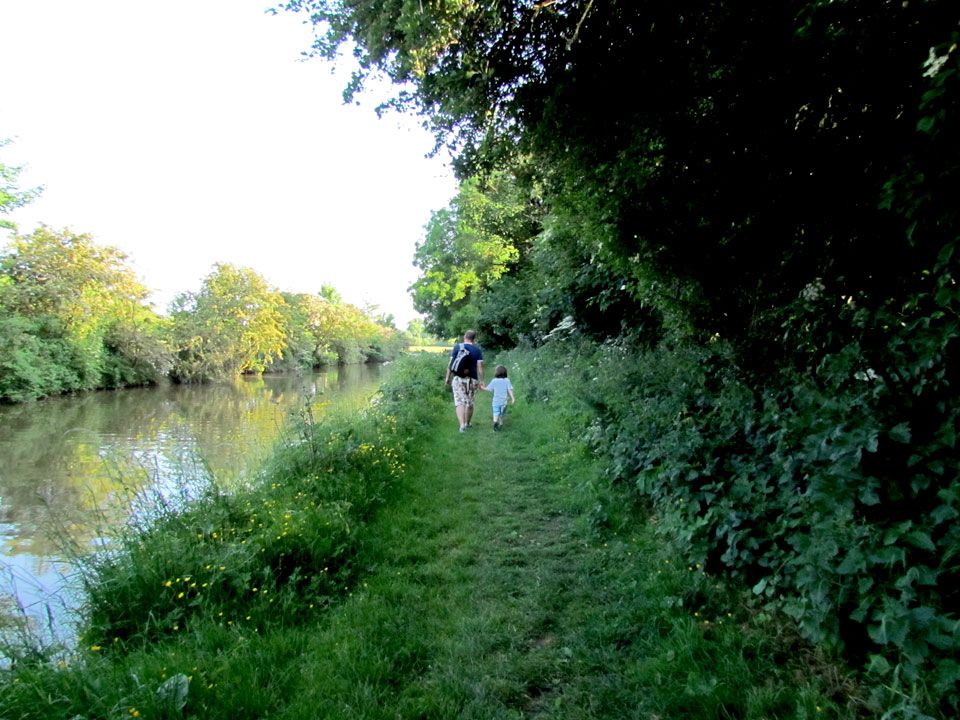 Views across the river valley, rolling fields of greens and yellows. Places that are unknown when sticking to roads. Every so often a boat came chugging down the canal, people relaxing and waving to my little boy.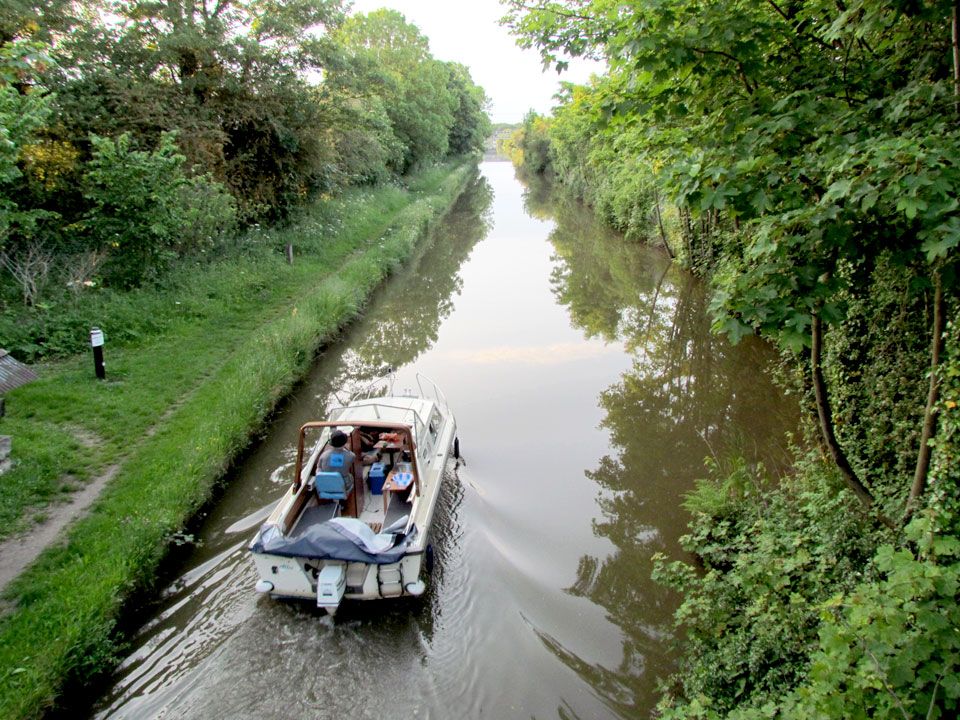 I really hope we get many more of these sunny evenings to venture out and soak up the golden hour before bedtime, tread through soft grass and waft hands through flower spikes and dancing white umbellifer heads. There's the other direction to explore now into the town's industrial heritage, the remains of a salt industry intermingled with nature and another evening's canalside activity to peek at.