Sunday afternoon in Liverpool, the city of culture and vibrancy and this year part of the celebrations for the 175th anniversary of Cunard ships. There's a whole
programme of events
and we were there to see the Three Queens meet in the Mersey. The ships Queen Victoria, Queen Mary 2 and Queen Elizabeth sailed in formation and the ocean liners then performed a series of a manoeuvres in a spectacular occasion.
The city was absolutely buzzing and so many busy that actually it was impossible to get to the waterfront with a small child. We settled for a peek through the gap at Albert Dock.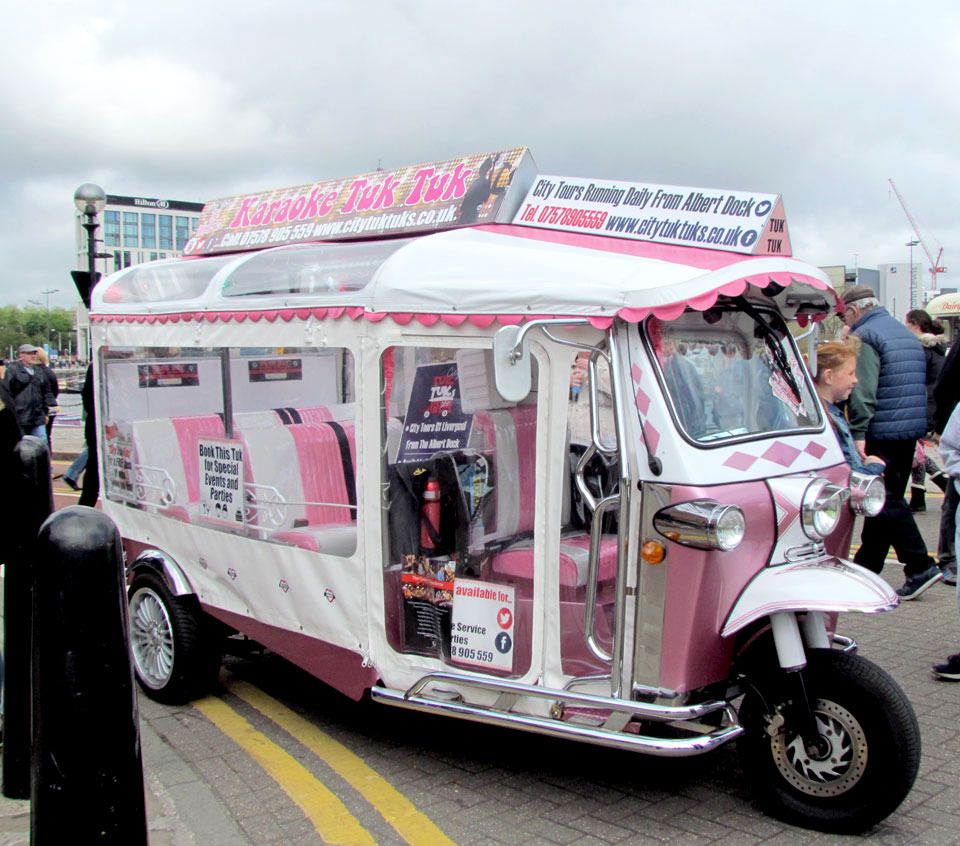 It got me all emotional thinking about my grandad who was in the Royal Navy and I feel compelled to go on a ship at some point, a cruise would be wishful thinking. I'm absolutely not a sea faring person, a land lubber for sure but I'd like to change that. Seeing all the people aboard, stood on the deck waving was exciting, how fortunate for them to be part of such an occasion.
The three Queens meet up for special occasions, last year for Queen Mary 2's 10th birthday and for the Diamond Jubilee of Queen Elizabeth II in 2012. I never knew this, of shipping events, something to look out for in the future.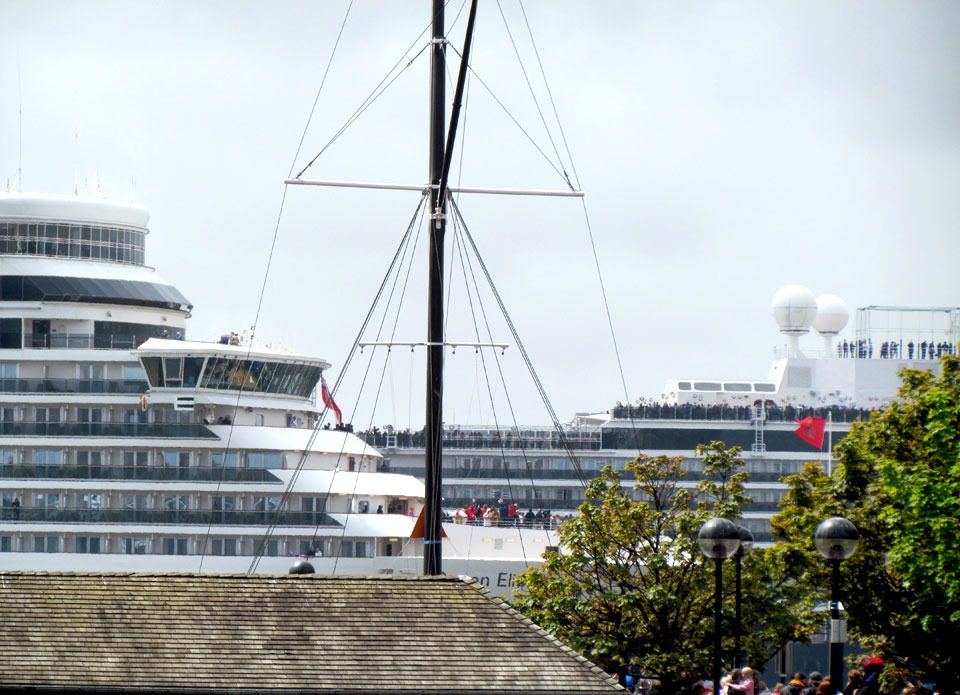 At this special meet up at Liverpool, all three Queens met in the Mersey and then performed a synchronised river dance, each turning 180 degrees with the RAF Red Arrows flying over. It was amazing, the bits we could see anyway but there were literally thousands of people there. People stood on portable toilet cubicles, on walls, sheer crowds who at times did not know which way to go and which dock to attempt to see the river from. It all got a bit confusing.
However, Albert Dock was alive with colourful pleasure craft decked with bunting and swan boats. The
One Magnificent City
event has a programme of maritime events over the summer from boat festivals to theatre and exhibitions. Liverpool has a fascinating maritime history and with the exciting programme offered by the Maritime Museum you will always find something water based to do.
Here's my pick of Liverpool maritime activities:
Otterspool Park
- a park we visited a while ago on a
rainy day
. A walk along the River Mersey, look out for the Sitting Red Bull and a rather nice cafe and play area. Popular for kite flying.
Edmund Gardner pilot ship
- 1 hour tour of the ship that is now called a dazzle ship, a camouflage technique used in World War 1 to obscure the movement of ship's at sea by optical illusion.
Meet the RNLI
- Discover more about how the lifeboat service work and how to be safe by the water.
Lusitania: life, loss, legacy exhibition
- a tragic passenger ship sinking in the First World War with over 1000 people losing their lives. An unlawful sinking and the museum show the lives of the people who were aboard and the effect on the dockland community.
Follow the Cunard Trail
- Looking for Cunard ship artefacts and paintings around the museum.
Of course there is Albert Dock to have a walk around at, with Tate Liverpool, the Beatles Story and many restaurants.
Check out the
AquaDucked trail
too. Colourful ducks are all over the city and we spotted a fair few of them on our walk. So much to do in Liverpool, busy but friendly, it's waterside location gives it an edge over other cities, multi-cultural and the people you meet all seem proud to be Liverpudlians.